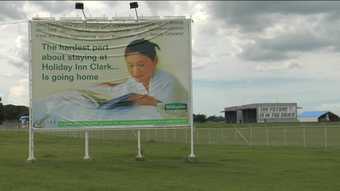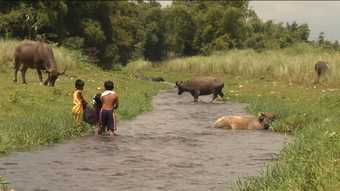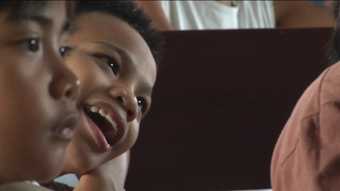 Vapor Trail (Clark)
John Gianvito 2010, USA / Philippines, 264 min
Made 108 years after the US / Philippine war 1899–1902 acclaimed essay filmmaker John Gianvito's Vapor Trail (Clark) is a devastating and insightful condemnation of U.S. military practices that have exposed entire communities in the Philippines to a host of fatal toxins. The film is centred on the repercussions of the closing of the Clark Air Force Base on LuzonIsland. From 1903 to 1991 this strategically located base served as a staging ground for successive American wars of foreign intervention. Following the devastation of the June 1991 eruption of Mount Pinatubo the contaminated base was handed back to the Philippine government who used it to house displaced families with disastrous results. Gianvito's deft essay film combines interviews, historical texts and landscape photography to unravel the crippling effects of distant conflicts and legacy of colonialism on the present day.
I suppose it's fair to say I've become, or at least aspire to be, some kind of agitator. I seek an agit-prop cinema in the original non-pejorative sense of the term—agitating emotions and propagating thoughts. As I see it, the world we find ourselves enmeshed in demands a cinema of urgency as opposed to the cinema of distraction and alienation. 
John Gianvito
This screening is part of a series related to the Tate Modern exhibition Conflict, Time, Photography that features key films that question how memory and conflict are explored in cinema.