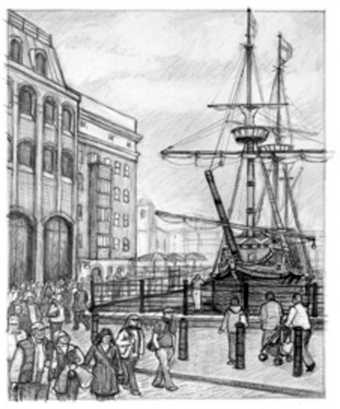 Outside Tate Modern at Holland Street
To celebrate the beginning of the works for Tate Modern's new building, Swedish artist Martin Karlsson has created a project on the 100-metre hoarding that encloses the works. London – An Imagery 2008–9 takes as its starting point Gustave Doré's engravings published in 1872. Karlsson updates this portrait of the city and its inhabitants.
More information about the Transforming Tate Modern project.