Pupils from South London schools will respond to Tate Modern's collection as part of an investigation into reusing, remaking and remixing. Children will explore the similarities between computational thinking, programming and craft through hands-on making using using digital technologies and recycled materials.
Drop in to exchange ideas and reflect on your own relationship with craft and digital making.
This event is programmed by London Connected Learning Centre, a Tate Exchange Associate.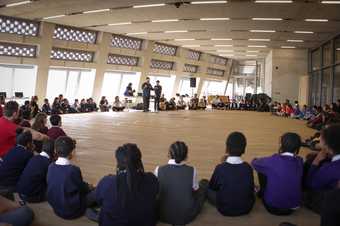 About London Connected Learning Centre
London Connected Learning Centre, part of Education Development Trust, supports schools to use digital technologies to enhance learning. The centre's Digital Leader Programme supports young people who have taken on a role championing the creative use of digital technologies amongst their peers, teachers and community.