The UK is third in the world for producing successful tech companies and unicorns, which are privately-owned tech companies valued at over $1bn. UAL are at the centre of this tech revolution, yet the gap between tech business/giants and everyday society is continually widening.
How do we reconcile this gap and bring the tech world into arts, but equally important, how do we bring arts creatives into the world of tech?
Join the University of the Arts (UAL), Digital Maker Collective and guests from the creative and tech industries. Help us transform Tate Exchange into an open and accessible 'Test Bed' for creative tech. A place for all to explore, question and learn about the world of tech business and future technologies.
Come chat and get hands on in the Immersive CoLab Space: Explore spatial computing, virtual, augmented & extended reality. Help us explore the future of new immersive arts from location-based experiences to holographic entertainment.
Co-Creation Studio: Visitors are invited to join activities and an open debate explore the power of creative tech, open to anyone, any age and any level of knowledge or experience. Better understand the wide world of tech, from the power of machine learning, facial recognition or the smart city to deepfakes. See the very latest example of immersive technologies from the National Theatre, in the Immersive Performance Studio.
For the full week-long programme or how to keep connected with the Uni to Unicorns event participants after the event please visit the event website and follow #uni2unicorns.
The Uni to Unicorns event is delivered in collaboration with Digital Maker Collective and the leading tech, creative, educational and community organisations listed below:
Immersive Performance Studio
The National Theatre: All Kinds of Limbo

The ceremony of live performance and the craft of theatrical staging converge with immersive technologies and the musical direction of composer Raffy Bushman to bring a communal audience into a new kind of theatrical space. The National Theatre's All Kinds of Limbo is an engagement of a musical performance starring Nubiya Brandon, who sings a musical narration of her life in limbo that spans the genres of reggae, grime, classical, and calypso.

Dimension Studio

Specialise in creating volumetric humans and avatas. Nubiya's performance was volumetrically captured by Dimension studios, who have been collaborating with Wimbledon College of Arts. This production showcases the very latest example of performance and immersive technologies.
Immersive CoLab Space
Co-Creation Studio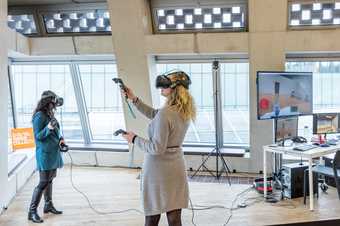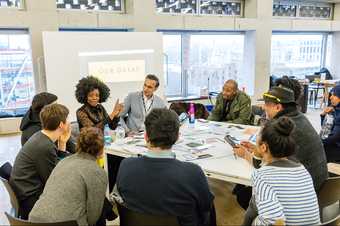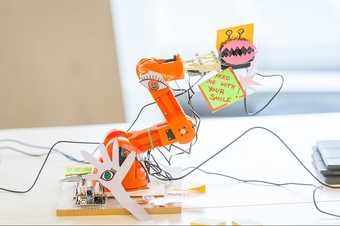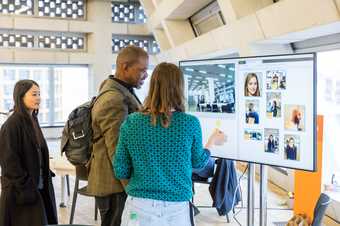 About Digital Maker Collective
The Digital Maker Collective (DMC) is a volunteer led, informal Research & Development (R&D) group, made up of University of the Arts London UAL staff, students, alumni who share common goals in exploring digital & emerging technologies in the context of arts practice, education, society and the creative industries.