Born 1941 in Rackheath, Norfolk, United Kingdom. Lives and works in Norwich.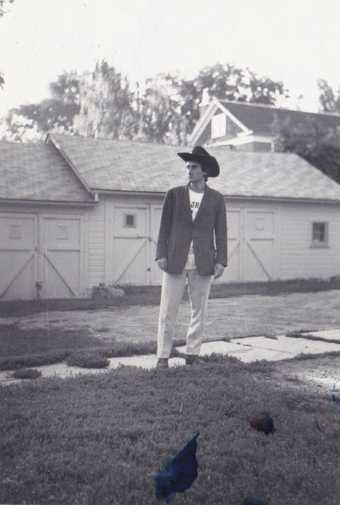 Colin Self studied at the Norwich Art School and London's Slade School of Fine Art, graduating in 1963. A maverick from the outset, Self rejected conventions of representational drawing, embracing popular culture and eclectically combining everyday materials, drawing, collage, sculpture, printmaking and painting. The visiting lecturers, David Hockney and Peter Blake, recognised Self's potential, encouraging him to pursue his own artistic vocabulary. His early work addressed the socio-political reality of the Cold War and the nuclear threat. He was one of the first artists in Britain to engage with these topics while also commenting on the increasing consumerism, sexual violence and the artifice of the art establishment. His early works depicted glamorous Vogue models with nuclear bombers looming above their heads, fallout shelters and nuclear victims. Self's materials combined leopard skin, fur, wood and metal with meticulous drawing and painting. 
Colin Self's 1962–3 series of Nuclear Bombers, made while he was still a student, equated animal predatory impulses with male aggression and sexual violence. Leopardskin Nuclear Bomber No. 2 1963 is a phallic object shaped to resemble bomber planes, made of painted wood and scrap metal, and adorned with fashionable fur as a symbol of the artifice of the consumer society. 
Lina Džuverović
September 2015