Born 1940 in Buenos Aires, Argentina. Lives and works between Buenos Aires and Paris, France.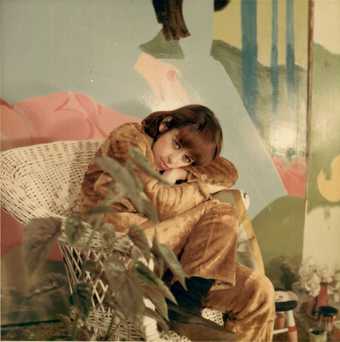 Delia Cancela studied at the Escuela Superior de Bellas Artes in Buenos Aires. Between 1962 and 1964, Cancela exhibited widely including at the prestigious Ver y Estimar award at the Museo Nacional de Bellas Artes and in exhibitions such as New Art of Argentina (1964), which travelled to Buenos Aires, Rio de Janeiro and Minneapolis. Her early canvases incorporated images drawn from popular culture – for example, photographs of Elvis Presley – placing her work at the core of the pop art scene in Buenos Aires. From the early 1960s Cancela worked in close collaboration with her partner Pablo Mesejean. The duo sought to counter the traditionalism that pervaded most of cultural institutions in Buenos Aires, crossing the boundaries between theatre, fine art and fashion. In 1966 at the celebrated Torcuato Di Tella Institute (ITDT), Cancela and Mesejean exhibited a manifesto known as Nosotros Amamos (We Love) in which they proclaimed their love of popular culture and the acceptation of gender identity.
At the 1964 yearly national award at the ITDT, Delia Cancela presented the work Destroyed Heart 1964, which exaggerates the cliché of heartbreak that is conventionally associated with feminine sentimentality. The work is composed of two disparate elements: a flat and homogenous red heart painted onto canvas, and its broken fragments hanging from silk ribbons beneath it. The effort to break away from the two-dimensional canvas acts as a metaphor for the need to renegotiate a space for sentimentality within contemporary society. Destroyed Heart seeks the spectator's participation to enliven its torn, wounded flesh. Cancela's gesture is both destructive and creative, anticipating the necessity for viewer participation, which would become a sine qua non among the Argentine's avant-garde.
Sofia Gotti
September 2015