Born 1943 in Kazimierzow, Poland.
Died 1980 in Warsaw.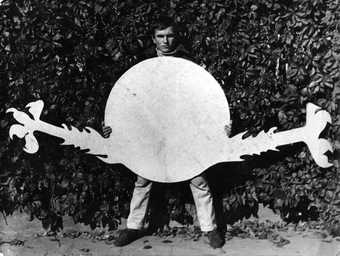 Jerzy Ryszard 'Jurry' Zieliński studied sculpture and painting at the Warsaw Academy of Fine Arts, graduating in 1968 with a diploma in painting. Zieliński was an active opponent of the political administration in Poland. His artistic vocabulary combined pop art influences with those of the Polish Poster School, but above all his subject matter remained rooted in the social reality of the political context of communist Poland. Zieliński's use of flat surfaces and simplified shapes in bright poster-like colours stood in sharp contrast to the academic post-impressionistic painting taught across polish academies at the time. In 1967, while still a student, Zieliński founded the collaborative project Neo-Neo-Neo with fellow artist Jan 'Dobson' Dobkowski. Formed a year prior to a major political crisis in Poland that saw the workers' militia suppress student protests at Warsaw University, Neo-Neo-Neo sought to 'present the world's problems, without excluding the person' as stated in their 1969 manifesto. Neo-Neo-Neo's projects were multidisciplinary including writing and performative displays, such as 'parodies of happenings' consisting of flat chipboard cut-outs that were then filmed and animated.
In 1970 Zieliński's work Without Rebellion 1970 was first exhibited at the Information – Painting – Action exhibition at the Gallery of Contemporary Art in Warsaw. A simplified portrait of a face expands into three dimensions through the use of a red satin pillow, standing in for a tongue pierced and secured to the floor with a nail. The eyes are symbolised by two Polish eagles in front of a red sun – a legendary symbol of Poland's foundations, only here shown in black. The 1967/1974 painting The Smile, or Thirty Years, Ha, Ha, Ha depicts a mouth, sewn shut with three × symbols. The work subverts the official iconography in a critical take on Polish society. Appropriating the XXX symbol representing the thirtieth anniversary of the People's Republic of Poland in 1974, which was used on postage stamps, coins, public monuments and posters, the stitched-together lips of Zieliński's painting, with their ironic, speechless smile, imply forced censorship and silencing.
Lina Džuverović
September 2015