Born Brooklyn, New York, United States of America, where she lives and works.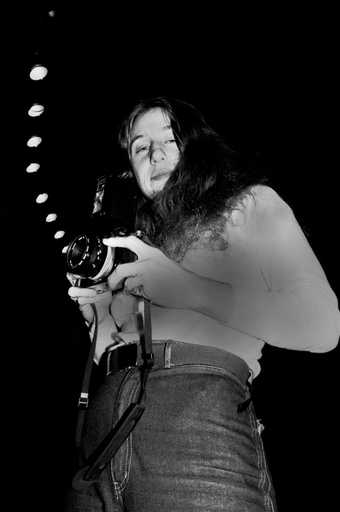 Martha Rosler is an eminent artist, theorist and educator as well as a leading contemporary critical voice within feminist discourses. Rosler's work encompasses photography, video, installation, photomontage and performance. She has also published over fifteen books of her works and essays exploring the role of photography and art, public space, transportation, as well as public housing and homelessness. Rosler studied at Brooklyn College in New York and subsequently at the University of California, San Diego, obtaining her MFA there in 1974. Her widely seen video work Semiotics of the Kitchen 1975, reflecting her longstanding interest in the position of the female subject within patriarchy, uses humour in this parody of cooking shows to address the implications of traditional female roles.
Appropriating elements of pop culture in her work, such as television and magazine advertising, Rosler produced a now well-known set of photomontages, in which she collages magazine photography with depictions of ideal homes, producing a single incongruous frame as a way of highlighting the false disconnection between these two public discourses. In House Beautiful:  Bringing the War Home, c.1967–72, for instance, a series produced at the peak of the Vietnam War, Rosler combined images of Vietnamese civilians and US soldiers with those of pristine dwellings. Remaining outside of the art context, Rosler distributed photocopies of these works among the anti-war community and published them in 'underground' periodicals.
In the series Body Beautiful, or Beauty Knows No Pain, made between 1966 and 1972, Rosler deconstructs representations of women in mass circulation magazines. In the works in this series Cold Meat I, Cold Meat II, Hot Meat and Damp Meat, parts of women's torsos are merged with kitchen appliances, placing the commodified female flesh within the arena of food preparation and consumption. Similarly, in Pop Art, or Wallpaper parts of a female body from a Playboy magazine centrefold become a patterned wallpaper and are systematically arranged, grid-like, on a wood-grain surface. In Woman with Vacuum (Vacuuming Pop Art) Martha Rosler addresses the marginalisation of women in pop art. The work features a well-groomed woman vacuuming a corridor filled with well-known pop art works by male artists – for instance a work by Tom Wesselman. The vacuuming woman is smiling, as if resigned to her invisibility and subservient role within the dominant patriarchal discourse.
Lina Džuverović
September 2015