Born 1943 in Vienna, Austria, where she lives and works.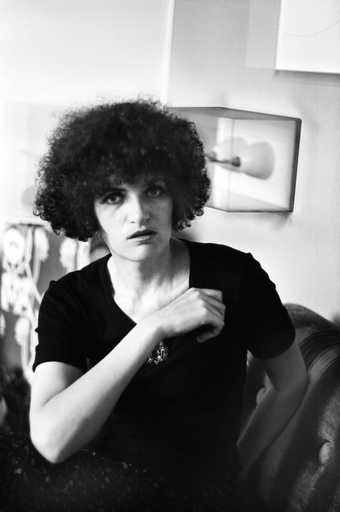 Since the early 1970s Renate Bertlmann, feminist avant-garde artist, has explored issues around the representation of sexuality and eroticism within a social context. Despite its closeness to the nascent women's art movement in the 1970s, revolting against a male-dominated world and developing new aesthetics to represent the female body, Bertlmann's work distinguished itself by its inclusion of the masculine point of view. Working with collages, drawings, photographs, photo-films, performances and objects, her work has always played, not without humour, on the ambivalence of the feminine and masculine relationship in terms of sexuality and desire, challenging the stereotyped, preconceived roles assigned by society. Deepening society's preconceptions, from 1975 she developed a series of works using latex teats and inflated condoms, associating the phallic with the feminine and addressing issues of contraception and motherhood. Including pornography in her work from the 1980s onwards, Bertlmann has pursued throughout her career an interrogation on gender relations.
This is particularly visible in her series of works Exhibitionism 1973, in which curved abstract forms and soft pale pink colours evoke the contours of a feminine body, while the two egg-shaped protruding objects directly allude to male genitals. What look at first sight like abstract lines refers in fact to male and female corporeality, furtively displaying a pair of legs and a backside that support two testicles. As the title suggests, the viewer is presented with an act of exhibitionism. In her constant work on the interrelationship between the masculine and the feminine, Bertlmann manages to render the interchangeability of sexes and of sexual desires by deceiving conventions. 
Elsa Coustou
September 2015