Born 1927 in Araxá, Minas Gerais, Brazil. Lives and works in Belo Horizonte.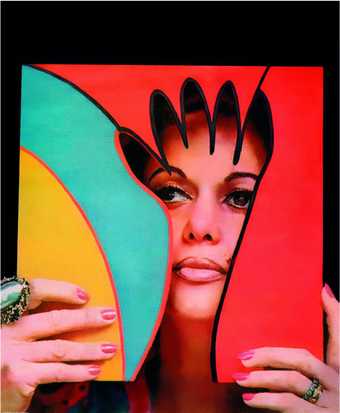 Advancing from a career in literature and acting, Teresinha Soares began her fine arts training at the Universidad Mineira das Artes in Belo Horizonte in 1965; the following year, she moved to Rio de Janeiro to study engraving at the independent studios organised by the Museum of Modern Art. Working with printmaking, painting and object/sculptures made of wood (later also complemented by performance), Soares's works were distinguished by a hard-edge aesthetic, which connected her to new figuration. Throughout her practice, she explored the power and limitations of femininity in a continuous effort against chauvinism and repression. Because of the delicacy of these themes during the initial stages of the military dictatorship in Brazil, Soares's critique emerged through an exaggerated and humorous language. By 1967 she was celebrated in the national press as the new artistic revelation from Minas Gerais and her works were exhibited widely across the country.
The 1968 Vietnam series encapsulates many of Teresinha Soares's omnipresent motifs revolving around sexuality and liberation, while also being one of her most politicised pieces. In this series, composed of three works in total, she applied wooden sheets and frames re-creating the geometry of television sets, film reels and screens. The images that appear in the three-dimensional panels alternate between sexualised silhouettes and violent imagery of battle and war. Soares juxtaposes war and love, the balance between Eros and Thanatos, but distances them from the viewer through the image of the television set or the film reel – symbolic of the mass media's alienating effect. The fierce imagery, disguised by the title's reference to the Vietnam War, also spoke out against the violence perpetrated by the dictatorship in Brazil. So Many Men Die and I Am Here So Lonely and Die Wearing the Legitimate Espadrille force the viewers to examine the sexual and violent imagery in dialogue, and to determine their position within this dichotomy.
Sofia Gotti
September 2015