Relaxed talks and film screenings for parents and carers in the company of babies and children under 3 years. Find out more about selected aspects of the exhibitions and together take a look at the art on display. Enjoy refreshments and a chat afterwards.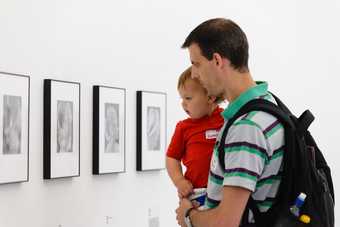 March
We take a closer look at artists in our Virginia Woolf exhibition. Author of classic texts including To the Lighthouse and the pioneering feminist text A Room of One's Own, Virginia Woolf spent much of her childhood in St Ives. This exhibition is led by her writing, which acts as a prism through which to explore feminist perspectives on landscape, domesticity and identity in modern and contemporary art.
Free with admission, Local's Pass or Tate Membership.