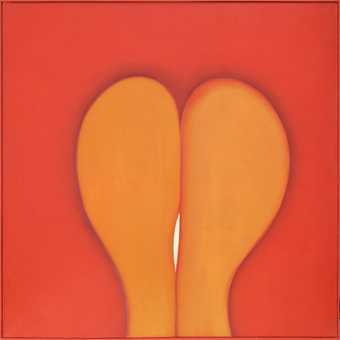 Huguette Caland is an artist born in Lebanon, known for her paintings, drawings, textiles and sculptures. Caland moved to Paris and then California to develop her artistic practice, following a path less travelled for women in Lebanese society. Caland's colourful and exuberant paintings reflect a life lived outside of convention.
1) She defies expectations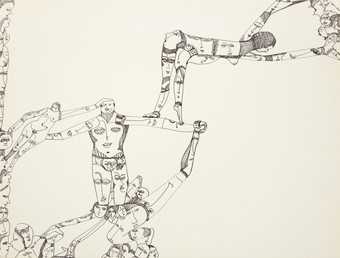 Caland's father, Bechara El-Khoury, became the country's first President after Lebanon gained independence from France in 1943, when Caland was 12. As the only daughter of the President, she was expected to conform to ideas about what women should wear and how they should act. However, Caland never let her position stand in the way of her dreams. She married and had three children with Paul Caland, the nephew of one of her father's political rivals.
Beirut became the setting for Caland's initial pursuit of liberation. In her thirties, she began studying art at the American University of Beirut, and soon started to incorporate explicit and personal subjects into her work. In Mustafa acrobate (Mustafa Acrobat) 1971, Caland depicts her lover, Mustafa, surrounded by faces and nude bodies.
2) She celebrates the body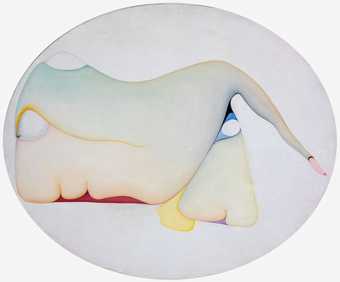 Since childhood, Huguette had been scrutinised for her appearance and body shape, and her work shows an intense curiosity around the human form. In her paintings, folds, crevices and curves of bodies are often magnified to fill the frame, joyously occupying that space with their flesh. Many of her works take her own body as a point of influence. She transforms its shape into drawings of landscapes and abstract forms.
At a time when the prevailing fashion was to be tall and thin, such an approach liberated depictions of the female physique and challenged conventions around female beauty and desire. Caland's paintings from the 1970s often celebrate the human body, sexuality and a voracious appetite for life.
3) She embraces sexuality
Caland grew up in a society where female sexuality was often repressed and rarely discussed. She challenges this narrative. Much of her work has a subtle eroticism, from her colourful Bribes de corps (Body Parts) paintings from the 1970s to her intricate ink drawings of intertwined bodies.
In particular, minimal line drawings such as her Flirt series 1972 playfully represent lips, noses and mouths that kiss, poke and prod. Such works rely on ambiguity to tantalise and create an erotic energy. They reflect Caland's ability to create an artistic language to talk about sexuality.
4) She believes in freedom and self-fulfilment

In Beirut, Caland might have been expected to confirm to certain social norms, such as being a housewife, but she rarely did. As a mother and wife, Caland left her home in Lebanon and moved to Paris, France in order to pursue her artistic career.
In Paris, she collaborated with fashion designer Pierre Cardin. Caland had been designing her own kaftans from a young age, which led to her producing a line of kaftans with Cardin.
The collection focuses on the female self, liberated from the restrictive cuts and shapes so often seen in high-end fashion. The kaftan has a flowing shape that gives an androgynous outline to the body, and in designs such as Tête à tête (Face to Face) 1971, she decorates the textiles with faces and body parts.
5) Her work often looks back to Lebanon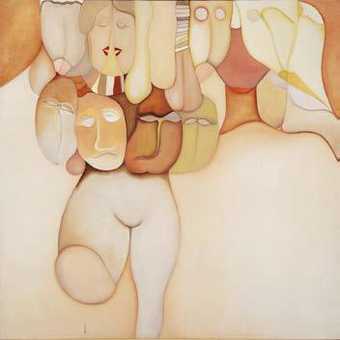 Although Caland had moved to Paris in 1970 while her husband, children and lover stayed in Lebanon, she maintained close relationships with them. In the late 1970s and early 1980s, she painted several works that related to Lebanon and her family. Perhaps her most political work, Guerre incivile (Uncivil War) 1981 reflects on the Lebanese Civil War (1975–90) which was ongoing when she made this painting.
Huguette Caland's first solo exhibition in the UK is at Tate St Ives 24 May - 1 September 2019.