Lawrence Abu Hamdan was born in 1985 in Amman, Jordan. He studied at Middlesex University and Goldsmiths College, University of London, The Centre for Research Architecture, UK.
Exhibitions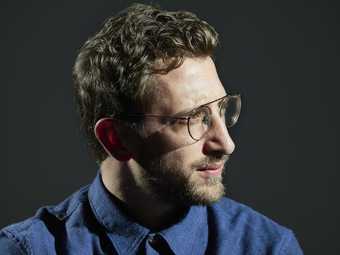 Recent solo exhibitions include: Lawrence Abu Hamdan, a solo exhibition, Witte de With Center for Contemporary Art, Rotterdam (2019); Earwitness Theatre, Chisenhale Gallery, London (2018); Walled Unwalled, Tate Modern, London (2018); Hammer Projects: Lawrence Abu Hamdan, Hammer Museum, Los Angeles (2018); Earshot, Portikus, Frankfurt (2016); Taqiyya, Kunsthalle St. Gallen (2015); Tape Echo, part of Positions, Van Abbemuseum, Eindhoven (2014); Aural Contract: The Freedom of Speech Itself, The Showroom, London (2012). Recent group exhibitions include May You Live in Interesting Times (curated by Ralph Rugoff), 58th Venice Biennale, Venice (2019 forthcoming); Sharjah Biennial 13, Sharjah (2017); Strange Attractor, Ballroom Marfa, Texas (2017); 9th Liverpool Biennial, Liverpool; (2016); British Art Show 8, Hayward Gallery, London and touring (2015); New Museum Triennial, New York (2015). Abu Hamdan was recipient of the Baloise Art Prize in 2018 and International Nam June Paik Award in 2016. Forthcoming solo exhibitions include: Earwitness Theatre at Contemporary Art Museum St. Louis, Missouri (2019). Lawrence Abu Hamdan's book [inaudible] A Politics of Listening in 4 Acts is published by Sternberg Press, Portikus Frankfurt and Kunsthalle Sankt Gallen (2016).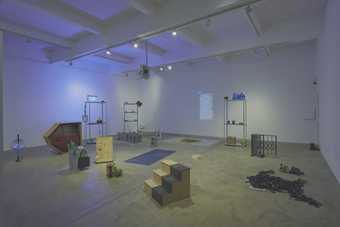 Lawrence Abu Hamdan is an artist and audio investigator, whose work explores 'the politics of listening' and the role of sound and voice within the law and human rights. He creates audiovisual installations, lecture performances, audio archives, photography and text, translating in-depth research and investigative work into affective, spatial experiences. Abu Hamdan works with human rights organisations, such as Amnesty International and Defense for Children International, and with international prosecutors to help obtain aural testimonies for legal and historical investigations. He received his PhD in 2017 from Goldsmiths London and is a practitioner affiliated with Forensic Architecture.
Lawrence Abu Hamdan has been nominated for his solo exhibition Earwitness Theatre at Chisenhale, and the video installation Walled Unwalled and performance After SFX at Tate Modern, London. These projects evolved out of earwitness interviews that the artist undertook with former detainees of the Syrian Regime prison Saydnaya, as part of an audio investigation by Amnesty International and Forensic Architecture. Subjected to total sensory deprivation and forced to live in darkness, Abu Hamdan used sound effects to help six survivors recall their audio memories, to map the unknown architecture of the prison and to understand what happened there.
The sound installation, Saydnaya (The Missing 19db) addresses silence as both a form of violence and evidence. Within a pitch-dark space, survivor testimonies are interspersed with re-enacted whispers. At Chisenhale, this was shown alongside Earwitness Inventory, an installation of 95 objects designed to create the sound effects of contested sonic evidence in multiple legal trials. The sounds themselves formed the backbone to After SFX, a performance lecture at Tate Modern, exploring the relationship between sound, image, memory and truth in these trials. Exhibited in the Tanks at Tate Modern, the video installation Walled Unwalled interconnects legal cases where evidence was witnessed only through walls, often using new technologies which raise questions around privacy and unequal human rights. These explorations are physicalised through Abu Hamdan's monologue and performative actions within a set of three interlinking sound studios in East Berlin.
Lawrence Abu Hamdan is 34 and lives and works in Beirut.