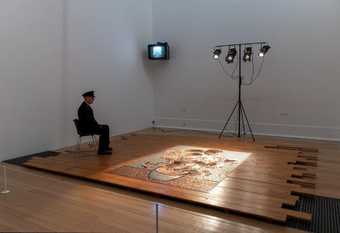 With a growing number of performance artworks in the Tate collection, this project explores how to preserve and document such works. By assessing and building on existing conservation practice, the project will develop strategies that respond to and answer the challenges emerging from different types of performance-based artworks.
The initiative will build on the outputs of the research network Collecting the Performative (2012–14) which explored how to collect and conserve performance art and performance-based art in the museum. The key output was The Live List, which details the questions to ask each time an institution is considering acquiring a performance artwork. The Live List will be used as the starting point for the project and to reflect on existing documentation for five performance works in the collection. These five works were performed as part of the three-week BMW Tate Live programme at Tate Modern (June 2016), providing an opportunity to view the works 'in action'.
This conservation project will look at issues of authenticity, activation and performativity. It aims to reflect on existing practice in time-based media conservation and to build on or create new strategies to address the challenges emerging from the ongoing care of performance art. By engaging with different departments and their documentation processes, and collating diverse perspectives from a range of stakeholders, this project will bring the diversity of collection care practices to the fore.
The creation of an overarching strategy for the documentation and conservation of performance is one of our main goals (see 'Find Out More' below): developing strategies and tools to promote the artworks' ongoing activation, while balancing the need to encourage change and diversity throughout their evolving lives. The project team will work to create, test and revise any strategies and documentation tools through reflective practice.