Tate Modern has been presenting live performance since 2003 but the objective behind BMW Tate Live was to progress the programme by creating a platform for innovation and a stage for emotion, learning to appreciate the transformational impact of new ideas and ensuring accessibility for audiences.
The programme had 3 strands of activity:
Performance Room: performances commissioned and conceived exclusively for the online space and are broadcast live across the web.
Performance Events: live performances experienced in-person at Tate Modern.
Talks: talks exploring themes and concepts around live performance.
BMW Tate Live became a recognised programme across the live performance art network worldwide and worked with 40 artists and 11 major arts institutions.
Setting records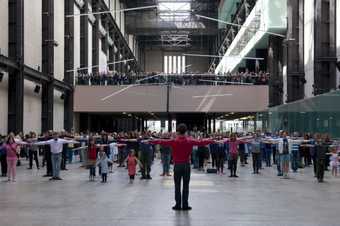 For almost 50 years now, the BMW Group has initiated and engaged in over 100 cultural cooperations worldwide. The company places the main focus of its long-term commitment on contemporary and modern art, classical music and jazz as well as architecture and design.
In 1972, three large-scale paintings were created by the artist Gerhard Richter specifically for the foyer of the BMW Group's Munich headquarters. Since then, artists such as Andy Warhol, Jeff Koons, Daniel Barenboim, Jonas Kaufmann and architect Zaha Hadid have co-operated with BMW. Cao Fei and John Baldessari each created vehicles for the BMW Art Car Collection. Besides co-initiatives, such as BMW Tate Live, the BMW Art Journey and the "Opera for All" concerts in Berlin, Munich and London, the company also partners with leading museums and art fairs as well as orchestras and opera houses around the world.
The BMW Group takes absolute creative freedom in all its cultural activities – as this initiative is as essential for producing groundbreaking artistic work as it is for major innovations in a successful business.
Find out more about BMW cultural engagement
Find out more about BMW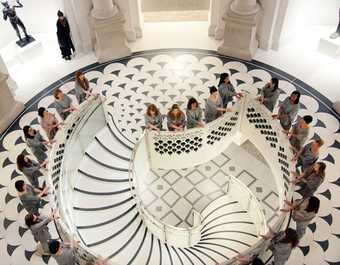 The programme was commended for its innovation and awarded a prestigious Webby Award for live event webcast.
19 online commissions were created for BMW Tate Live. Over 165,000 people viewed performance room and it reached 90 countries worldwide. Over 330,000 people attended a performance event or Talk event and over 72,000 people watched the documentary films online.