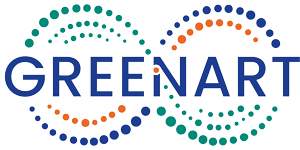 Cultural heritage is a crucial societal and economic resource: it improves wellbeing, encourages inclusivity and job creation and promotes resilience of our society against the emerging issues of the twenty-first century, economic crisis and social alienation.
To safeguard this, our cultural heritage assets, such as artworks, need to be maintained, well preserved and accessible, counteracting degradation processes that are often enhanced by unfavourable environmental conditions and climate change.
Project aims
GREENART is an international, multidisciplinary partnership of 28 collaborating institutions. Its main objective is to produce safe, appropriate and effective solutions for the remedial and preventive conservation of cultural heritage, based on environmentally friendly and low-impact materials made from renewable natural sources or recycled waste.
One of the key aims of the project is to make the research, novel materials and knowledge developed in GREENART accessible to the scientific and art conservation communities, industry and civil society through the involvement of citizens and cultural partners.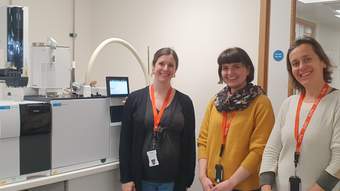 GREENART at Tate
As part of this three-year project, Tate will lead on Work Package 2, Task 2.3 'Assessment of green cleaning fluids and green gels' in which lead-user partners (such as conservators, curators, museums and cultural institutions) will assess the green solutions produced through GREENART. We will provide a practical evaluation of the feasibility, applicability, safety, time- and cost-effectiveness of the new solutions as applied to the conservation of works of art, on representative mock-ups, test pieces and real artworks using established, rigorous and ethical research methodologies within professional ethical frameworks.
Professional conservators, heritage scientists and museum curators will co-operate with the materials' developers to refine the materials and to select the best performing systems. These systems will not be used on works of art unless they are deemed safe, ethical and appropriate to the specific case studies chosen.
Tate will focus on the rigorous comparative evaluation of established and novel cleaning systems for the removal of unwanted soiling from painted surfaces, and assess and appropriately apply the most promising cleaning systems to mock-ups designed around Tate's chosen work(s) of art and, if appropriate, to the works themselves.
The GREENART team will begin by focusing on a key work by internationally renowned British artist Bridget Riley (b.1931), Hesitate (1964, T04132). This iconic early-mid 1960s painting featured in the popular 1960s-oriented technical art history publication The Impact of Modern Paints (Tate, 2000). It represents an under-studied type of modern paint – polyvinyl acetate – which can be sensitive to water and other cleaning systems during conservation treatment, and their surfaces can be prone to subtle but significant change with time. This type of painting demands due care, attention and a deep technical understanding of the risks down to a microscopic level, prior to and during conservation treatment, which is best explored and resolved through collaborative research. Outcomes from this research will also serve to inform best practice in the care and conservation of Riley's and similar works of art.
GREENART builds on the success of previous impactful collaborative projects at Tate, such as NANORESTART (www.nanorestart.eu) which facilitated the successful, low risk conservation treatment, for the first time, of Roy Lichtenstein's Whaam! (T00897) and Eve Hesse's Addendum (T02394). Tate embraces a state-of-the-art research methodology and is well known for its pioneering research into the appropriate and low-risk conservation treatment of iconic works of art where the aim is to recover the essence of original paint surfaces through the considered removal of unwanted material such as deposited soiling, scuffs and other cumulative marks.
This new project will make use of Tate's Conservation Science laboratories and equipment funded through two grants from the AHRC's Capability for Collections Fund in 2021.
GREENART will contribute to Tate's ongoing work to reduce our carbon footprint and protect the environment. Read more about our sustainability initiatives here https://www.tate.org.uk/about-us/tate-and-climate-change.
Partners
The GREENART partnership brings together expertise in hard and soft sciences and engineering, including academic centres, innovative industries and small-medium enterprises (SMEs), conservation institutions and professionals, museums whose collections hold key works of art in need of conservation, as well as public entities and policy makers.
GREENART is coordinated by CSGI (Center for Colloid and Surface Science) https://www.csgi.unifi.it/.
For a full list of Project Partners visit https://www.greenart-project.eu/partners/.
Tate's contribution is led by Principal Investigator Dr Bronwyn Ormsby (Principal Conservation Scientist) with support from team members: Greenart Conservation Science Researcher Morana Novak; Lead Painting Conservator (2024) Anna Cooper; and Support Painting Conservator (2024) Katey Twitchett-Young; in close collaboration with colleagues in Conservation, Curatorial and Tate Research. Tate is especially grateful to the Bridget Riley Art Foundation for its co-operation and its participation as an external advisor alongside Julia Nagle, and to Annette King for acting as internal project advisor.
Funder
GREENART is funded by the European Commission for Horizon Europe (grant no 101060941).
As a UK participant, Tate is funded by UK Research and Innovation (UKRI) under the UK government's Horizon Europe funding guarantee grant number 10039224 as part of the Horizon Europe HORIZON-CL2-2021-HERITAGE-01 under grant agreement number 101060941.