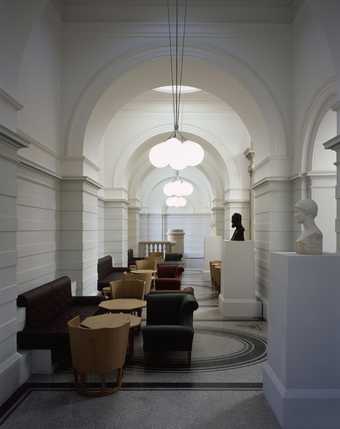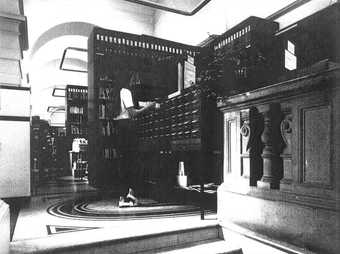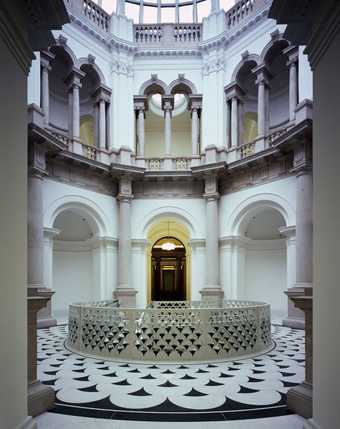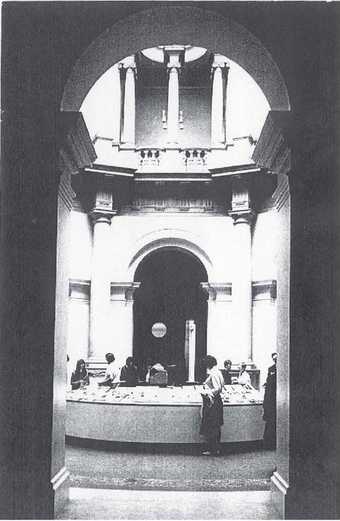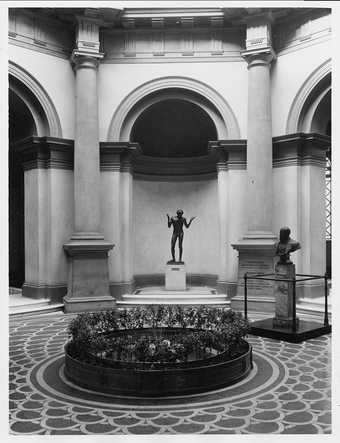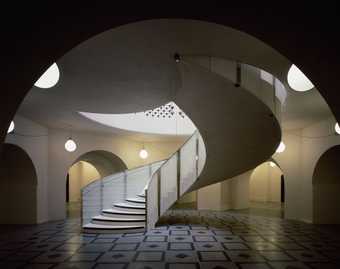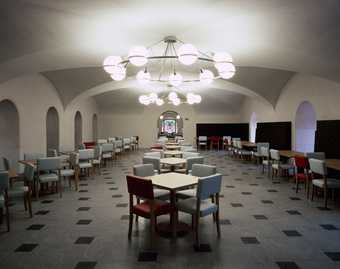 Members Room
The space that encircles the Rotunda at the upper level was originally called the 'Black and White Gallery' and displayed prints and drawings from the collection. This magnificent space, which was closed to the general public since 1928 and housed the staff library, has been restored and opened up to the public to become the Tate Members area. A 14-metre long bar runs along the north end of the space and a new spiral stair and lift improve access to the new facilities at this level.
The Rotunda
The Rotunda is the key to understanding Tate Britain as a building on three public levels. The new stair at the centre of the space eases access between the principal and lower levels and also opens up strong visual connections between all levels of the Rotunda. Two additional stairs to either side of the central space connect all three levels, just as they did when the Tate originally opened in 1897. As part of the design of the new central stair, the floor of the Rotunda was remade in terrazzo, in a pattern that recalls the original marble mosaic floor. The Rotunda niches have once again become locations for the display of art.
Lower Rotunda and Djanogly Café
On the lower level, where the former café was located, a space with the same plan area as the principal level Rotunda has been opened up to provide a generous circulation and orientation space at the Millbank end of the building. The existing arches and vaults have been embellished with terrazzo floors and linings to provide a set of spaces that are robust and feel properly public.
The new Djanogly Café is located to the east of the lower Rotunda. This vaulted space provides a counterpoint to the existing Rex Whistler Restaurant and has direct access to an outdoor space to the south of the building.