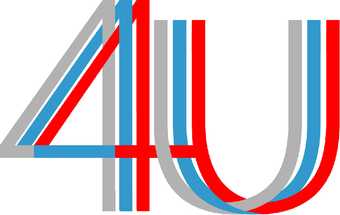 Led by the PrestoCentre Foundation the initiative is supported by fourteen PrestoCentre member organisations.
At the heart of Presto4U is a recognition of the need to identify and articulate the challenges facing different communities working with audiovisual material and collections. Specific groups have therefore been formed around nine communities of practice. These groups will serve to articulate the particular needs of their community, identify shared challenges and work with technology partners within the project to identify solutions.
The nine communities of practice focus on:
Broadcast
Music and sound
Video production and postproduction
Footage libraries
Film and filmmakers
Research and scientific collections
Learning and teaching repositories
Personal collections
Video art, art museums and galleries
Tate is leading the community of practice working group for Video Art, Art Museums and Galleries. This group will reach out to those working for the preservation of video art within museums and commercial galleries and also to distributors of video artworks, artists and those who provide technical support to artists.
Project partners
Stichting Nederlands Instituut voor Beeld en Geluid, Det Danske Filminstitut, TV 2 Denmark A/S, Cinecittà Luce, the British Broadcasting Corporation, Institut National de l'Audiovisuel, Radiotelevisione Italiana S.p.A, Moving Media Ltd., King's College London, Consiglio Nazionale delle Ricerche, the University of Southampton IT Innovation Centre, EURIX Digital Media Srl, and Joanneum Research Forschungsgesellschaft.