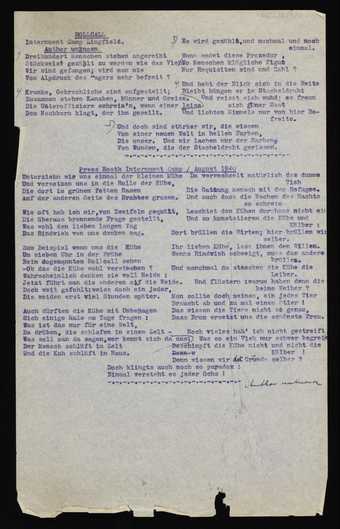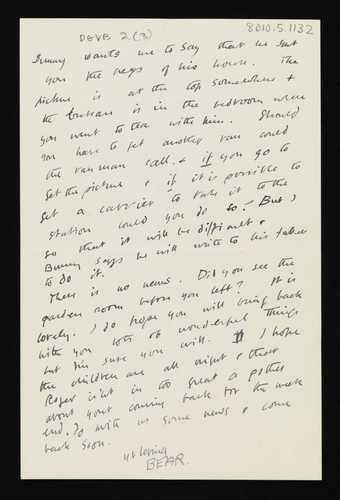 AnnoTate – Tate and Zooniverse's crowdsourced transcription project – has now been live for five months, and during this time over 10,000 participants have worked to transcribe more than 20,000 documents. The materials being transcribed are items containing text from artists' archives in Tate's collection, which range from annotated sketches, observations, letters and poetry, to correspondence and administrative documents. Many of the AnnoTate participants share details of their transcription travails on the AnnoTate Talk forum, posting the source documents and commenting on the pleasures, problems, and peculiarities encountered whilst undertaking the tasks at hand.
The project has proved fascinating in all its complexity, and has covered much new ground in the emergent field of crowdsourced contextual transcription. Indeed the difficulties encountered in the transcription process are as enlightening as the successes. For example, a number of transcribers have encountered spots of pother when just one hard-to-read word on a page obscures the broader meaning of a document, confusing entire sentences – or worse, passages. This can be caused by a number of things; semantic drift for example, which describes the process of words changing their meaning over time. Often it's do with context – knowing an artists' pet name or their circle's private slang can prove useful! Other times it's a matter of cursive script - whether neatly or messily rendered – proving tricky to decipher.
However these instances allow Talk to come in to its own, with other community members sharing knowledge to support their peers, which consequentially encourages further engagement with art and artists, related histories, language, philosophy, and much more beyond. It has been a pleasure to have been involved in the Talk community, who since AnnoTate launched, have highlighted the delights and depths of the archive collections in new and inspiring ways.
First English translation of a Klaus E Hinrichsen poem
One such moment came after a Talk correspondence initiated by transcriber Barbara Jung resulted in the voluntary translation of a poem found in Klaus E Hinrichsen's archive. Unattributed and written in German, to our knowledge, this is the first time the verses have appeared in English. The poem thoughtfully explores the abject absurdity of the internment of detainees during World War Two. Hinrichsen himself had fled to Britain during the 1930s to escape Nazi persecution. While interned in Hutchinson camp on the Isle of Man during the early 1940s, he befriended other German and Austrian scientists, musicians and artists – most notably Erich Kahn and the dadaist Kurt Schwitters – and helped to establish what became known as the 'Hutchinson University', where internees could while away the hours behind barbed wire in a creative spirit. The translated poem can be read below: