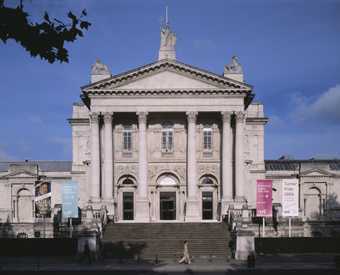 We were pleased to be able to offer a grant of £4.9m to Transforming Tate Britain: Archives and Access last March and to see the progress Tate has made with the project so far. The Heritage Lottery Fund (HLF) is passionate about supporting projects that make our heritage more accessible to everyone and through opening up of the galleries, the creation of new learning spaces and digitising the archives Tate will deliver these ambitions.
Access and digitisation
One of the many existing strands of this project is the opening up of the archive. HLF's grant included a digitisation project to integrate Tate's archival collections with the existing online Collection of British Art. Tate Archive is the largest but currently least available part of their collection, holding over a million items including sketchbooks, audio recordings and film in 750 different groupings related to artists from 1900 onwards. Only 1% of the archive was available online in 2012 and the rest can currently only be accessed by appointment and in person at Tate Britain on Millbank.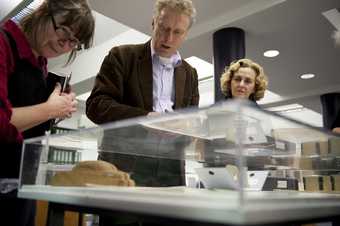 Heritage importance
Through the HLF supported project, 52 key collections within this larger archive will be digitised.  Tate has selected the archives of those artists whose lives and work reflect Britain's heritage in a broad ranging sense – these collections reflect social history, architecture and diverse communities.  They include artists such as: Guyanan-born Aubrey Williams (1926-1990) a key figure in the establishment of black visual culture in Britain and one of the founders of the Caribbean Arts Movement in the 1960s; Prunella Clough (1919-1999) who revealed a unique perspective on the urban landscape through her photographs of industrial scenes; and Kurt Schwitters (1887-1948), who experienced being an émigré artist in the UK.
Outreach and learning
The project isn't just fascinating because it digitises these nationally important collections.  Tate also plans to use them as a new online resource for researchers, teachers and the general public. They are embarking upon an innovative programme of outreach across five UK areas chosen due to the fact they have the highest concentrations of offline populations. Each local area has a partner organisation and will be working on projects to digitise and record fresh information on the archive assets. 
This project combines a significant and under-utilised collection and its use as a resource for learning and participation in order to reach a wider audience.  I look forward to seeing how it progresses with this new archive site right at the heart of Tate's ongoing work. 
Sue Bowers, Head of HLF London