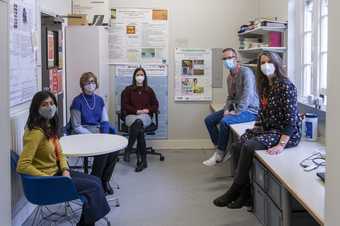 Tate has been awarded a substantial grant through the new AHRC (Arts and Humanities Research Council) Capability for Collections Fund designed to facilitate a series of targeted interventions to renew and upgrade UK research facilities supporting world class labs.
We are delighted to receive this award, which will transform our conservation science research capability, expand the scope of our practice and enhance our collaborative ways of working.
Rosemary Lynch, Director of Collections Care, Tate
Led by Dr Bronwyn Ormsby, Tate's Principal Conservation Scientist, the award will transform our Conservation Science and Preventive Conservation (CSPC) labs, offices and meeting spaces and support the upgrade of key pieces of scientific instrumentation, such as our Pyrolysis Gas Chromatograph-Mass Spectrometry (PyGCMS) instrument, accelerated ageing chambers and microfader, which are used to identify materials in Tate's collection, explore how material-based works of art may fare over time and develop innovative strategies for their preservation.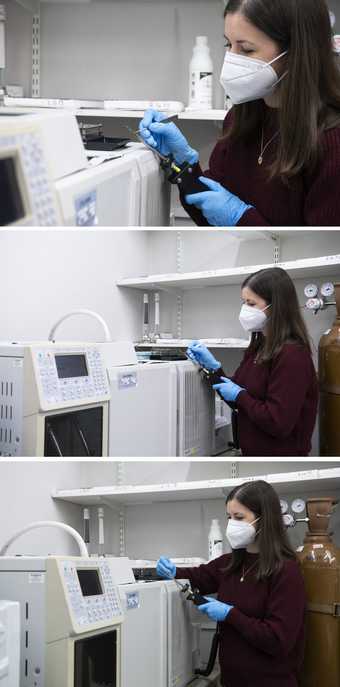 These vital improvements will underpin current and future conservation science and conservation research and enable Tate to build on its track record of delivering innovative heritage science research that is both interdisciplinary and highly collaborative. Working with academic and industry partners from around the world and staff across the organisation, Conservation Science at Tate has delivered an extraordinary range of cutting-edge research, including work in low oxygen framing and microfading for the preservation of fugitive works of art on paper; contributions to important research into the deterioration of modern plastics; studies to help collections manage indoor pollutants; ground breaking work on the use of nano technologies for the cleaning of modern paintings; and a sector-leading contribution to developing treatments for acrylic paintings and modern oils which has been shared internationally.
These upgraded facilities will also support the range of doctoral students who, as part of the AHRC Collaborative Doctoral Programme and other partnerships, carry out their doctoral research in Heritage Science at Tate. These upgrades will enhance collection research capability and capacity, supporting our ability to meet the changing needs and challenges inherent to preserving, facilitating access to, discovering and sharing Tate's dynamic collection.
Recognising the important role that the UK's collections play as part of the country's research infrastructure, and the quality of research that is conducted within our galleries, libraries, archives, museums and special collections, Professor Christopher Smith, Executive Chair of AHRC said:
AHRC recognises that investment in maintaining and improving research and development facilities will offer vital support and help to carry these organisations into a more sustainable and innovative future.
Our Collections organisations form the backbone of our heritage economy and act as a vital resource and source of inspiration for many diverse researchers. They are important drivers of innovation and maintaining and supporting them helps to create a healthier, more resilient society.