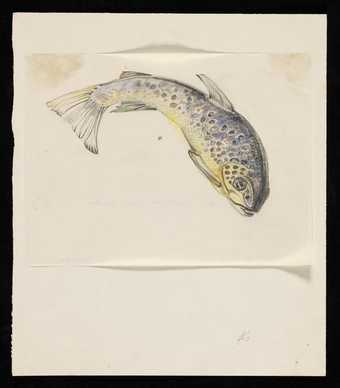 Online publication
Digitising and publishing online collections is one thing: fostering engagement is quite another.
To support online engagement with the published materials, Archives & Access produced a range of digital resources for use by a wide range of formal and informal learning audiences beyond the lifetime of the project. Additionally, a series of online participatory activities were developed in order to connect with wider audiences.
Search and discovery
To underpin this work, our archive collections were integrated into the existing technical architecture for publishing the art collection online. This means that when somebody searches for 'Barbara Hepworth' on the website, they will find artwork and archive pieces, along with other contextual information such as articles and related events, in the search results. Integrating art and archive pieces in this way provides additional information and inroads when encountering artists, artworks, or other points of interest.
Though this approach did present a number of technical challenges, it was decided that making archive pieces more readily surfaced in search results was our priority. Additionally, this integration meant that archive content would continue to benefit from future functionality and design updates rolled out across the website.
Supporting Online Engagement
The Animating the Archives Film Series
Our Digital Learning team worked with the Archives & Access Learning Outreach team to produce a series of films titled Animating the Archives.
The films were developed as a means of offering deeper engagement online, bringing to life some of the processes, practices and stories behind the artists' lives and working context, by revealing cultural or biographical backgrounds, capturing personal stories as well as scholarly insight, and illustrating how all kinds of people can make use of and create their own archives.
Published on our website, YouTube channel and with a smaller selection featured on the education portal, Khan Academy, the Animating the Archives films have engaged UK and international audiences well beyond those who might be expected to be making use of the digitised archive materials.
The Albums feature
To support discovery of the archive collections available online, our Digital team created a web feature called Albums. This feature enables online users of our website to curate their own selections of archive items and collection artworks, add notes and captions and upload their own photo, video and sound content, bringing new perspectives and readings to the materials. Albums created can then be kept for private study or shared with others online.
Albums were used to create learning resources and collate content for the Archives & Access Learning Outreach projects. They have also been used in a variety of ways by staff and the general public.