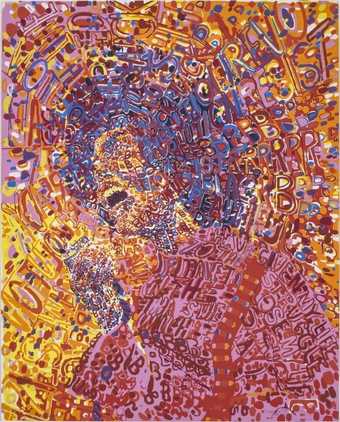 The African Commune of Bad Relevant Artists (AfriCOBRA) was founded in 1968 by Jeff Donaldson, Barbara Jones-Hogu, Wadsworth Jarrell and Gerald Williams.
Rather than bringing about change through political revolt, these artists used the black identity, its style, attitude and worldview to foster solidarity and self-confidence throughout the African diaspora. It was a revolution of the mind, body and spirit and the art reflected this.
An example of AfriCOBRA art is Jae Jarrell's Revolutionary Suit 1970 in which the artist is photographed wearing a two-piece matching outfit with an ammunition belt sewn into the jacket.