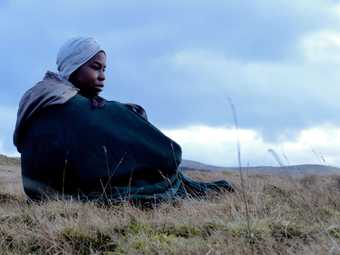 Black Audio Film Collective was formed by seven undergraduates in Portsmouth in 1982, and was based in Dalston, East London from 1983 to 1998.
In response to the civil disturbances in Brixton in 1981, there was a concerted effort by Channel Four Television, the local metropolitan councils and the films and television unions collectively to provide financial and structural support to black media and cultural makers, in order to promote a black cultural presence in the British media and arts. One of the workshops that negotiated the workshop agreement between the media institutions and cultural makers was the Black Audio Film Collective and, in the sixteen years in which they worked as an artist's atelier, they produced a rosta of groundbreaking and award winning creative documentaries, non-linear feature films, tape-slide installations, film programmes and screenings that examined the diasporic African and Asian experience in Britain's and across the continents.
Characterised by an interest in memory, history and aesthetics" the collective created a series of defiantly experimental works that engaged with black popular and political culture in Britain. The group were also instrumental in bringing an awareness of avant-garde film from Africa, India and South America to the UK.
Artists, filmmakers and writers associated with the group include John Akomfrah, Reece Auguiste, Edward George Lina Gopaul, Avril Johnson, David Lawson, Trevor Mathison .