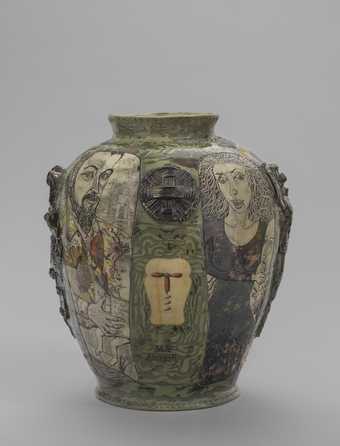 In the past, craft was considered to be a lesser form of art than painting and sculpture because the objects made had a domestic function. They were also creative techniques that tended to be practiced by women, which contributed to their lesser status.
In the mid-1800s William Morris began to question the differences between art and craft by bringing an artist aesthetic to a craft object, like wallpaper design.
During the twentieth century, the boundaries between art and craft became blurred, particularly at the Bauhaus, as artists started to experiment with craft practices in their art. The artist Sonia Delaunay created geometric abstracts using textiles, whereas Ai Weiwei manipulated traditional methods of crafting in his piece Sunflower Seeds 2010 to make a political statement. Today contemporary artists, like Grayson Perry and Tracey Emin, use craft techniques.