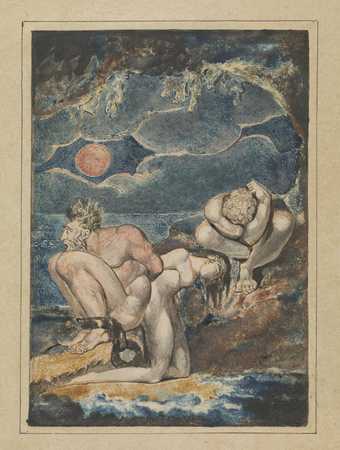 This complex shift in attitudes away from the dominant classical tradition was at its height from about 1780 to 1830, but continued to be an influence long after that. The overall characteristic was a new emotionalism in contrast to the prevailing ideas of classical restraint.
In British art, Romanticism was embraced in new responses to nature in the art of John Constable and J.M.W. Turner. Visionary artist William Blake examined man's place in the cosmos and his relationship to God as well as exploring new ways of looking at human history. Other significant painters of history subjects were Henry Fuseli, James Barry and John Hamilton Mortimer.
Later phases of the Romantic movement in Britain embraced Pre-Raphaelites and symbolism.