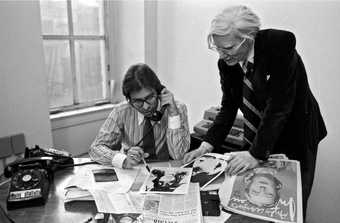 Andy was venerated by both the social and art world establishments. In Paris he was entertained by the Rothschilds; in Switzerland he was the toast of St Moritz; in England he had friends such as the Lambtons and the Guinnesses … When I met Andy in 1970, the major business of the Factory was the commissioned portrait business, so you had to know these rich people. This supported everything else we did. In interviews Andy would call himself 'a travelling society portrait painter'... He was joking… but not.

The commissioned portrait had become a very safe thing for him to do. Even though he was shot in 1968, by 1970 he still hadn't fully recovered physically. And mentally, he was full of fear. He didn't have much energy, so wouldn't go to clubs, or go out after dinner.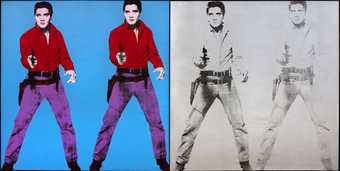 He cultivated this Pop persona which was part of the package, but it was a mask – a PR gimmick really. The real Andy? I think he was a scared little boy from the Slavic ghetto of Pittsburgh who was unhappy about the way he looked. He was lonely, and was always trying to figure out what love was. He wouldn't reveal himself. He once said to me: 'If I show feelings, Bob, I'll have a nervous breakdown. I'll kill myself.' So he lived vicariously through others… I think his interest in others was voyeuristic – the artist looking at beauty. And he was drawn to a classical idea of beauty, which is something you can see in his Elvis and Marlon Brando pictures.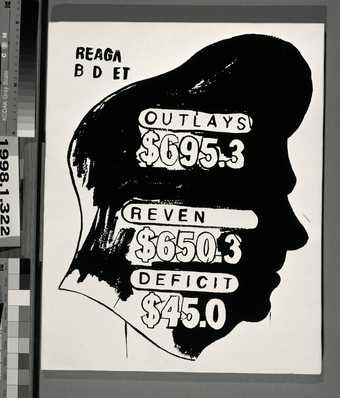 I think Andy has had a huge influence on young artists, and in so many ways. He opened the door to so much. He promoted the idea of the artist as the celebrity, and the artist as a businessman. He was one of the first to get into video (although he was using it more as TV than as video art). He certainly had a lot to do with the restoration of figurative art as a legitimate form … He also legitimised photography as art …
Andy was the pope of Pop and Reagan was the first pop president. A movie star as president was a Warhol fantasy come true. It wasn't that Andy was politically aligned with Ronald Reagan, but the idea of someone who came out of a Hollywood star system and was 'created' by Warner Brothers becoming president is very Warholian … I think they were both underestimated … When Andy was at the top of his career he was still being called a fashion illustrator, a party boy, while Reagan – leader of the free world – was still being called a B-movie actor. If you look at it from today's perspective, Ronald Reagan changed the course of history and international politics, while Andy Warhol changed the course of art history, and I'll say for better or worse, because they were, and still are, both controversial.
This excerpt is taken from Tate Etc. Issue 17: Autumn 2009.