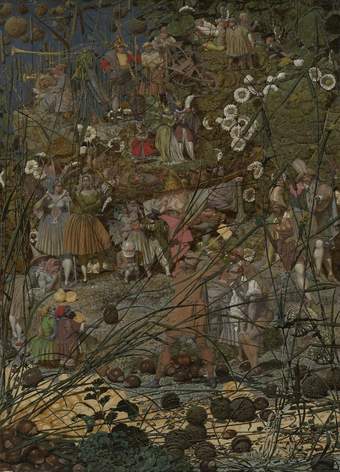 How long do you usually spend looking at art in a gallery? What if, instead of looking briefly at many artworks, we look slowly at a few?
In this episode, we hear from a psychologist and former monk about how the act of looking slowly at objects affects the way we understand them. Tate volunteers and visitors also describe their slow looking experiences and share some tips and techniques that you can try out on your next visit.
This podcast features Bumi Thomas, Nicole Mollett, Rebecca Chamberlain, Aidan Hart and Enrica Franca.
The Art of Slow Looking is a Boom Shakalaka production for Tate, produced by Eliza Lomas.
Want to listen to more of our podcasts? Subscribe on Acast, Apple Podcasts, Google Podcasts or Spotify.