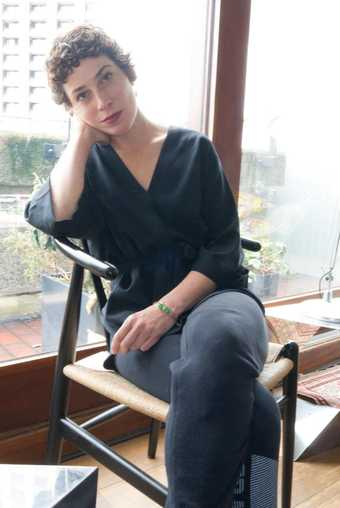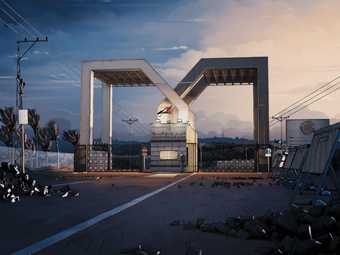 Rosalind Nashashibi was born in 1973 in Croydon, London. She studied at Sheffield Hallam University and Glasgow School of Art. Solo exhibitions include: Two Tribes, Murray Guy, New York, USA (2016); Electrical Gaza, Imperial War Museum, London, UK (2015); and The Painter and the Deliveryman, Objectif Exhibitions, Antwerp, Netherlands (2013). Selected group exhibitions include: Documenta 14 (2017); I Call This Progress to a Halt, Los Angeles Contemporary Exhibitions, LA, USA (2017); Ghost of Other Stories, British Council Collection at The Model, Sligo, Ireland (2016); Corps Simples, Centre Pompidou, Malaga, Spain; Sudoku, Kunstverein München, Munich, Germany; A Million Lines, Baltic Triennial, Bunkier Sztuki, Krakow, Poland (all 2015); and Ten Thousand Wiles and a Hundred Thousand Tricks, Contemporary Image Collective, Cairo, Egypt (2014).
Rosalind Nashashibi works primarily in film and also makes paintings and prints. Her films use the camera as an eye to convey moments and events, merging everyday observations with fantastical and mythological elements. The films are often meditative and sensuous and utilise an array of filmic conventions.
In works such as Electrical Gaza 2015, Nashashibi combines her observations of domestic life in Gaza with animated sequences to reflect on issues of community. Images of families and friends engaged in everyday activities are punctuated with stark reminders of the local political conditions, while physical and imagined borders amplify the sense of geographical isolation.
Vivian's Garden 2017, recently presented at Documenta 14, depicts the relationship between two artists who are mother and daughter – Elisabeth Wild and Vivian Suter – in the connected houses they share in a jungle garden in Panajachel, Guatemala. Elisabeth and Vivian live with the constant company of two or more Mayan villagers as guardians and maids. This tender and emotive filmic portrait does not shy away from the colonial relations of their household, but also presents the mothering care that passes between all characters. Their home is a place of both refuge and fear. The film brings together a number of themes that are common throughout Nashashibi's work including the tension between private self and public performance, specifically within communities that are closed off or isolated in some way.
Nashashibi often presents her films alongside objects and paintings, such as her recent exhibition Two Tribes at Murray Guy in New York, in which the artist exhibited a series of abstract paintings that expanded on themes in her film work.
Rosalind Nashashibi is 43 and lives and works in London.