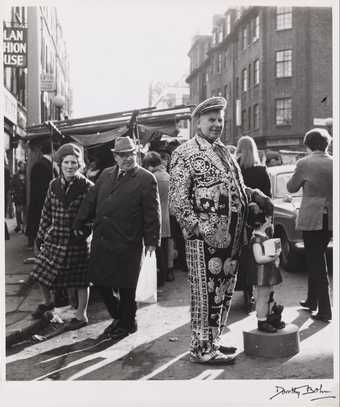 Specific events
We tend to remember days with special significance clearly. Artists are often inspired by the excitement of national events. Some capture the moment as it happens. Others make studies and return to their own memories and feelings of the event.
Celebrations and large gatherings
Political events
Artists often record political moments. Sometimes they make an art work on the spot, like Guy Tillim. Others like Jeremy Deller return to a specific moment and recreate the event.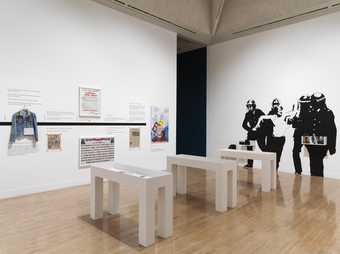 Sometimes recording a moment can make a political point. Both David Goldblatt and Rachel Whiteread photographed the destruction of an area of homes. Goldblatt was a South African artist. He began taking photographs in 1948. That year saw the start of a brutal policy of racial discrimination and segregation in South Africa – Apartheid. In this work, Goldblatt shows the clearance of District Six, which was re-designated as an area for whites only.
Whiteread photographed the demolition of a series of high rise tower blocks in Hackney London in the 1990s. Whiteread felt that the destruction of these blocks illustrated how government policies were affecting working class communities in London.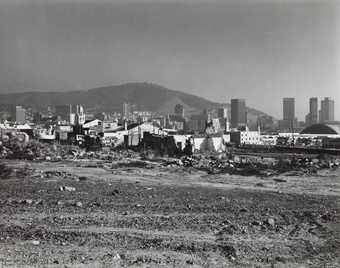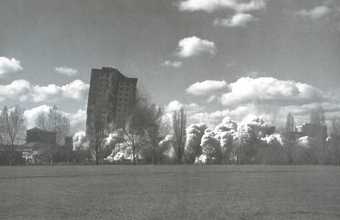 Heroic moments
Susan Hiller took 41 photographs of memorial plaques in Postman's Park, near St Paul's Cathedral for her artwork Monument.The plaques commemorate someone who died while performing an act of heroism. Each moment is now preserved in stone.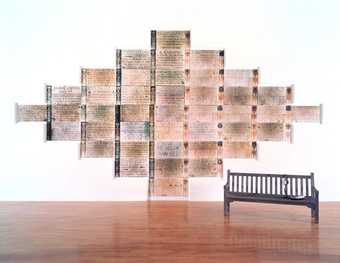 Frozen moments and snapshots
When cameras became light enough to carry around, people were able to take photographs of real movement for the first time. Photographers could now make surprising compositions, or secretly snap actions in the street. These frozen moments also inspired artists working in other materials.
Moments in Time passing
Sometimes measuring time can mark those moments passing.
Clocks and clock faces
Documenting everyday life
You might think it's only since social media came along that people capture the moment before they eat a meal. But Stephen Shore was doing it in the 1970s.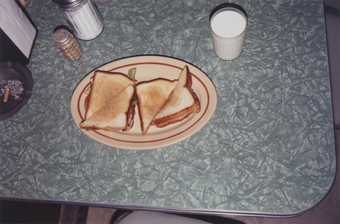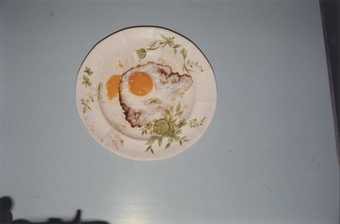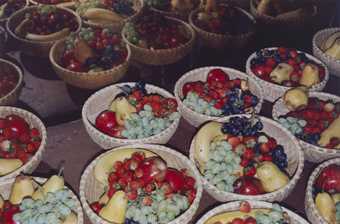 Have a go!
Work up a sketch to a finished work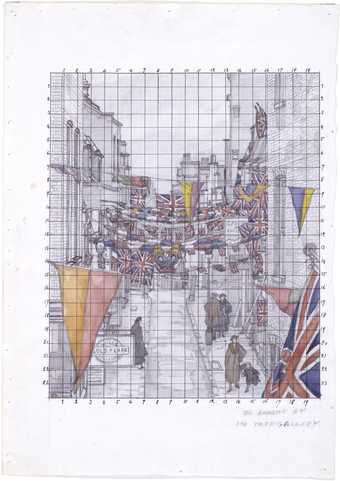 Charles Ginner made a sketch of Flask Walk in Hampstead to mark the Coronation of George VI. He sat in the attic of his house and sketched the view he saw. He captured the people in the street and the flags fluttering. He then worked it up into a drawing that he squared up. Creating a grid over the drawing helped him to transfer the sketch to a final piece of work.
Choose a moment to represent. Is there a big event happening you are interested in? It could be a celebration or sporting event, or maybe a school event, a political rally or march. Choose a safe place you know well or somewhere you feel connected to.
Look at different views of the area. Where can you make an interesting drawing from? You could look up or down, get up close or far away. Ginner uses a window to create a frame for his composition.
Choose a viewpoint and make some sketches. You want to record colours as well as shapes. You might see some interesting things happening at different times. You can incorporate a few sketches into your final drawing. So make a few if you have time.
Decide on which of the moments you saw you'd like to include. Think about how you can capture the feeling of that event.
Work up a working drawing. This should have everything you'd like to include in your finished piece.
Square up the drawing – creating a regular grid over the drawing.
Use the grid to help you transfer your sketch composition to a final artwork. Refer back to your other sketches too to remind yourself of colour and movement