Due to the coronavirus pandemic, the jury of the cancelled 2020 Turner Prize has selected 10 artists to receive £10,000 bursaries. The artists were chosen for their significant contributions to new developments in British contemporary art.
'Following a lively and rigorous virtual debate, the jury has settled on a list of ten fantastic artists who reflect the exceptional talent found in contemporary British art. From ceramics to film, performance to photography, they represent the many exciting and interdisciplinary ways that artists work today. These bursaries represent a vote of confidence in that work and offer some much-deserved support in challenging times.'
– Alex Farquharson, Director of Tate Britain

The Turner Bursaries are generously supported by John Booth, Catherine Petitgas and The Ampersand Foundation.
Arika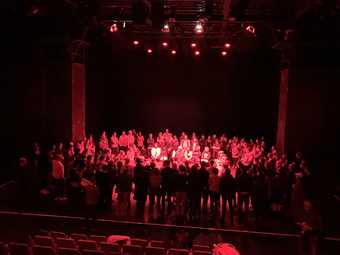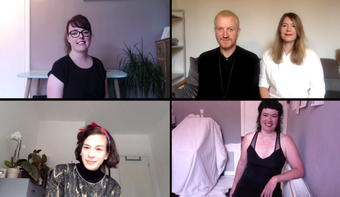 Arika is a political arts organisation based in Edinburgh who since 2001 have organised projects supporting connections between art and social change. Arika was selected by the jury for their innovative project Episode 10: A Means Without End presented at Tramway, Glasgow. The project was a 5-day programme of performances, discussions, screenings and study sessions exploring ideas in maths and physics as analogies for the desires and struggles of social life and existence.
Liz Johnson Artur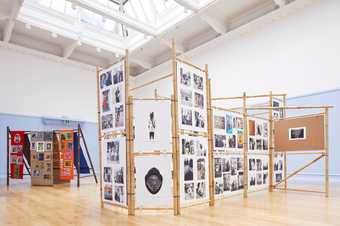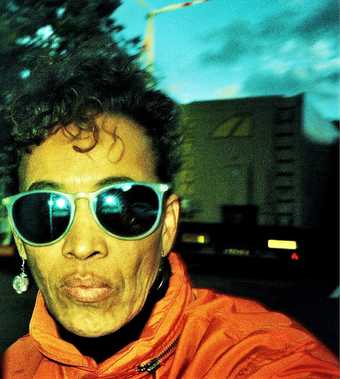 Liz Johnson Artur is a Ghanaian-Russian photographer based in London. For over thirty years she has been photographing the lives of people from the African diaspora in an ongoing project titled the Black Balloon Archive. The jury praised this body of work, in particular the exhibition at the South London Gallery If you know the beginning, the end is no trouble, which focused on her photographs of Black British life including Black-majority churches and non-binary club nights, presented in a series of installations.
Oreet Ashery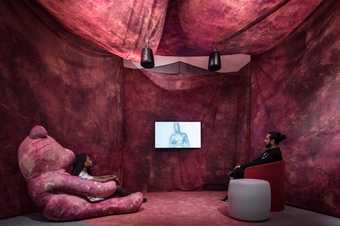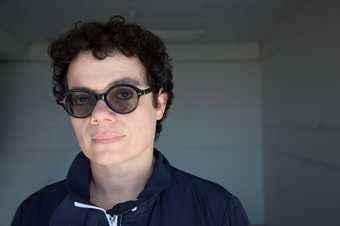 Oreet Ashery is a London-based artist whose projects include moving image, performance, photography, workshops, writing and assemblages. Ashery's work explores issues of gender, autoethnography, fiction, biopolitics and community. She was selected for her contribution to Misbehaving Bodies: Jo Spence and Oreet Ashery at the Wellcome Collection, which explored lived experiences of care and chronic illness. The jury were particularly moved by her new film Dying Under Your Eyes and the innovative web series Revisiting Genesis following two nurses who assist people actively preparing for death to create biographical slideshows serving as their posthumous digital legacy.
Shawanda Corbett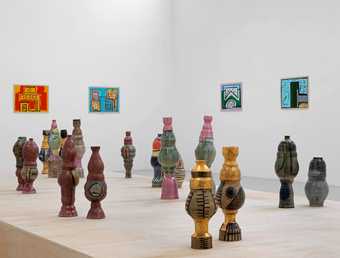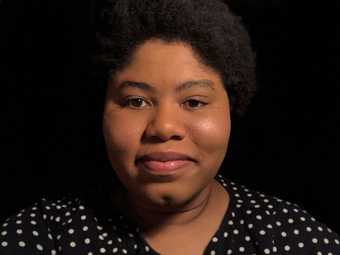 Shawanda Corbett is an Oxford-based artist whose expansive practice combines ceramics, paintings and performance to question the idea of the 'complete' body. Each of her hand-thrown ceramic vessels are inspired by real people and are frequently incorporated into politically charged performances in which Corbett's own body leaves traces on the pottery vessels and surfaces. The jury commended the power of her performance Blackbird Mississippi at the Serpentine Gallery in which the artist drew parallels between a slave's voyages on the underground railroad to the artist's own journey towards rehabilitation. The jury also noted the current exhibition of jazz-inspired paintings and hand-thrown ceramics Neighbourhood Garden at Corvi-Mora, London.
Jamie Crewe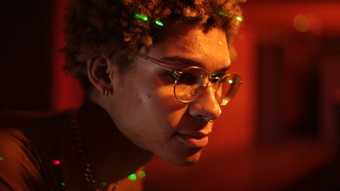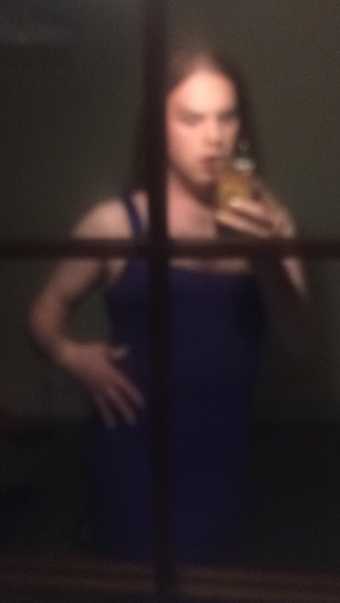 Glasgow-based artist and singer Jamie Crewe uses video, sculpture, drawing and text to probe ideas of identity, power, desire, community and history. Crewe was selected for their 'sister' exhibitions at the Grand Union in Birmingham and the Humber Street Gallery in Hull. These were inspired by Radclyffe Hall's 1928 novel The Well of Loneliness and its lasting impressions on generations of LGBTQIA+ people. The jury particularly praised Crewe's dynamic and poetic retellings of mythology and literature while exploring contemporary notions of gender.
Sean Edwards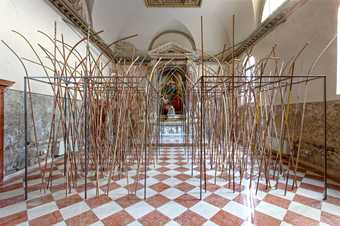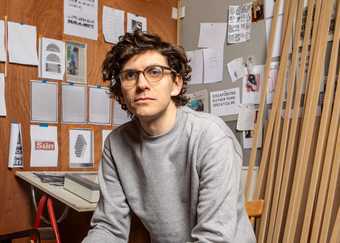 Sean Edwards is a Cardiff-based artist who intertwines simple sculptural objects and mixed media installations with personal family histories. Edwards was selected for his installation Undo Things Done for the Welsh Pavilion at the 2019 Venice Biennale, which addressed austerity, class, shame and loss. Responding to his own experiences of growing up on a council estate, the work included a live radio play spoken by his mother from Cardiff and a video of shuffling dominoes evoking memories of his father.
Sidsel Meineche Hansen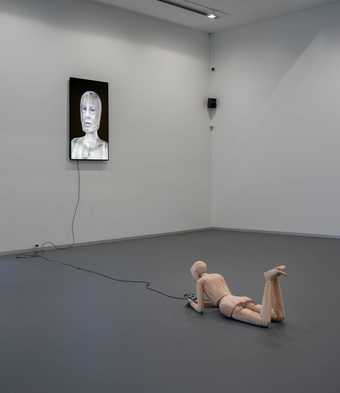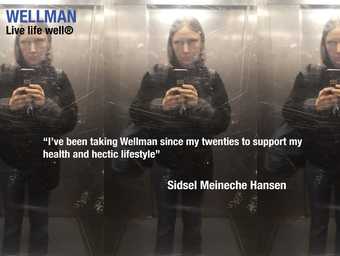 London-based artist Sidsel Meineche Hansen investigates the ways in which virtual, robotic and human bodies are manufactured and manipulated in today's technology-driven, capitalist society. With particular attention to the pharmaceutical, pornographic, gaming and tech industries, Meineche Hansen explores how these different bodies relate to human labour. The jury noted the innovative use of VR and AR in her work and praised her exhibitions Welcome to End-Used City at Chisenhale Gallery and An Artist's Guide to Stop Being An Artist, at the National Gallery of Denmark.
Ima-Abasi Okon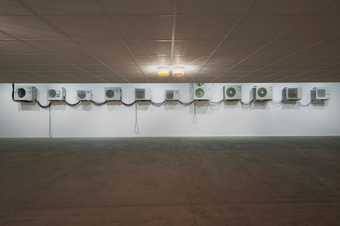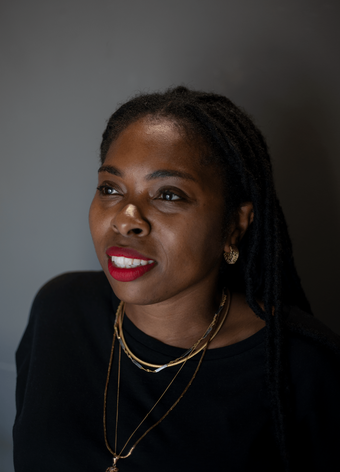 Ima-Abasi Okon is a London and Amsterdam-based artist who works with sculpture, video, sound and installation. Okon was selected for her exhibition Infinite Slippage: nonRepugnant Insolvencies T!-a!-r!-r!-y!-i!-n!-g! as Hand Claps of M's Hard'Loved'Flesh [I'M irreducibly-undone because] —Quantum Leanage-Complex-Dub at Chisenhale Gallery. The jury praised this highly accomplished installation, which included industrial air conditioners adapted to become hosts for a multi-channel sound piece.
Imran Perretta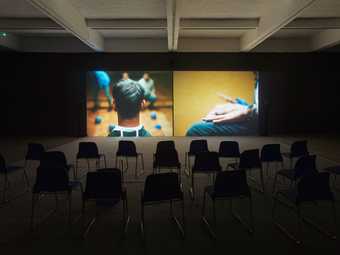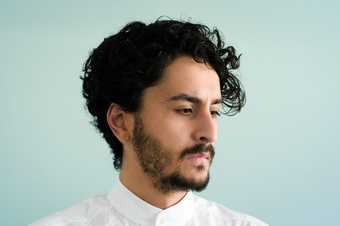 Imran Perretta examines marginality and cultural histories through film, performance, sound and poetry. The London-based artist was commended by the jury for his powerful recent film, the destructors 2019, which reflects on his experiences as a young man of Bangladeshi heritage. It addresses the complexities of 'coming of age' for south Asian men from Muslim backgrounds in the UK and explores the uncomfortable relationship between austerity and the War on Terror. The destructors was commissioned by and exhibited at Chisenhale Gallery, London; Spike Island, Bristol; the Whitworth, The University of Manchester; and BALTIC Centre for Contemporary Art, Gateshead.
Alberta Whittle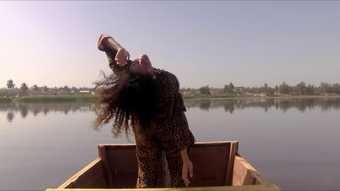 Alberta Whittle lives and works between Barbados, Scotland and South Africa. Rooted in the experiences of the diaspora, Whittle's work incorporates performance, video, photography, collage and sculpture to tackle anti-blackness and the trauma, memory and ecological concerns which come in the aftermath of slavery and colonialism. The jury were moved by Whittle's exhibition How Flexible Can We Make the Mouth at Dundee Contemporary Arts which thoughtfully focused on healing, writing and speech as means of self-liberation.
The 2020 jury
The members of the 2020 jury were: Richard Birkett, Curator at Large at the Institute of Contemporary Arts; Sarah Munro, Director of BALTIC Centre for Contemporary Art; Duro Olowu, designer and curator; and Fatoş Üstek, Director of Liverpool Biennial. The jury is chaired by Alex Farquharson, Director of Tate Britain.