Each year the Turner Prize jury shortlist four artists for an outstanding exhibition or other presentation.
Key Things to Know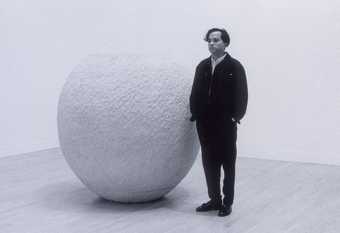 The Turner Prize exhibition isn't always in London
Every other year, a venue outside Tate Britain, London hosts the prize. Previous galleries include Baltic in Newcastle, Ferens Art Gallery in Hull, Ebrington in Derry~Londonderry and at Turner Contemporary in Margate. The Turner Prize 2023 will be hosted by Towner Eastbourne.
The Turner Prize will be 40 next year.
The prize was first awarded in 1984. It was founded by a group called the Patrons of New Art under the directorship of Alan Bowness. They formed to encourage wider interest in contemporary art and assist Tate in acquiring new works. They felt that Britain should have its own award for visual arts, an equivalent to the Booker Prize.
It's given to 'a British Artist'
The Turner Prize is awarded to a British artist. 'British' can mean an artist working primarily in Britain or an artist born in Britain working globally.
The prize focuses on their recent developments in British art rather than a lifetime's achievement.
There is an independent panel of judges each year
Tate selects a new panel every year. The panel includes gallery directors, curators, critics and writers. At least one member is from abroad. This balances those who focus on British art or who work in Britain with those who see British art in a broader context.
The jury isn't paid but get a small amount to cover expenses.
The members of the Turner Prize 2023 jury are:
Martin Clark, Director, Camden Art Centre;
Cédric Fauq, Chief Curator, Capc musée d'art contemporain de Bordeaux;
Melanie Keen, Director of Wellcome Collection;
Helen Nisbet, Artistic Director, Art Night.
The jury is chaired by Alex Farquharson, Director, Tate Britain.
Its name comes from J.M.W. Turner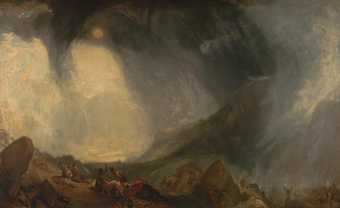 The nineteenth-century artist J.M.W. Turner was a figure who had been innovative and controversial in his own day. One critic commented that his work Schloss Rosenau was 'the product of a diseased eye and a reckless hand.' Today he is considered to be one of the greatest British artists. Turner had wanted to establish a prize for young artists himself.
The prize has no age limit
But this wasn't always the case. In 1991–2016 the prize had an age limit of 50. This played an important role in introducing the work of emerging artists. The lift of the age restriction recognises that artists can experience a breakthrough in their work at any age.
The award is £55,000
£25,000 goes to the winner and £10,000 each goes to the other shortlisted artists.
The jury decides the winner on the day of the announcement
The decision is made through a series of discussions until they arrive at a consensus. This year's Turner Prize will be broadcast live on the BBC in December 2023.
A celebrity presents the prize
Previous presenters have included Richard Attenborough, Paul Smith, Nick Cave, Yoko Ono, Mario Testino and Madonna.