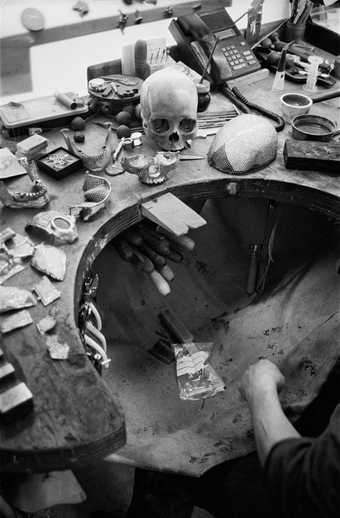 Every work that has ever interested me is about death. All art – even a child's scrawl – is about making sense of the world we live in, and this world has darkness at the end of it. I was taught when I was young to confront things that you can't avoid, and death is a very difficult thing to confront. You can come up with quirky comments, such as 'no one gets out of here alive', or 'at the end of the day, it's not the end of the world', and they become clichés – everything associated with death becomes meaningless. there is a great quote by Samuel Beckett where he says: 'Death has not required us to keep a day free. That sums up the whole problem with it. But if you think about it, it becomes really stupid. it seems to be swept under the carpet in our society, which is really unhealthy.'
I used to think that decoration was something negative in art: something that I always wanted to avoid. (I remember a tutor of mine once saying that one of my paintings was like a curtain design and being annoyed.) But when you are dealing with death, decoration is a humble thing – it works really well. So I started thinking about decoration and death. Decorating something you don't understand is a great way of coming to terms with it. not that you ever understand it. Then I asked myself: what is the ultimate way to pit yourself against death? And diamonds came into my mind.
Previously, I had made two artworks, 1000 years and 100 years, which are dark views of death. I felt that the further away from life we get, the darker we get. With the skull, I wanted to make something less like that.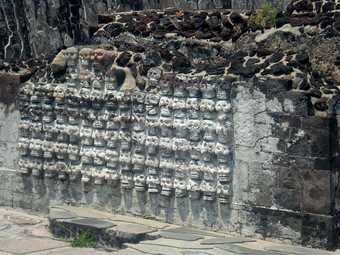 As well as Steven Gregory's skull, where he had glued transistors from radios all over the head, I had seen the Aztec skulls in the British Museum, especially the mosaic skull of Tezcatlipoca. I had also seen the decorated skulls at the Templo Mayor in Mexico City – the site of what was the Aztec capital Tenochtitlan. I thought all these were amazing. the way the Mexicans have embraced death is something that inspired me. The whole country's mascot is death. it is such a brutal country with a history of bloodshed and religious screw-ups, and all this is fused together. They walk hand in hand with death. They celebrate the Day of the Dead and have parties in their families' graveyards. it is a healthier approach to death than ours.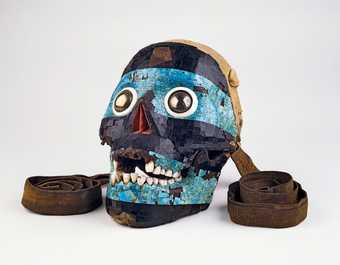 The title of the piece, For the Love of God, came from my mother, who used to say whenever I had a crazy idea: 'For the love of God, what are you going to do next?' So it works as both a throwaway comment and a powerful statement.