It was the London galleries, Gallery One, New Vision Centre, Signals and Indica, who introduced British audiences to the likes of Yves Klein, Mira Schendel, Heinz Mack, Lygia Clark, Carlos Cruz-Diez, F.N. Souza, Anwar Jalal Shemza and Takis
Each gallery played an important part in defining London as a centre for radical artistic expression. Cosmopolitan, experimental and interdisciplinary, they fostered an interest in artistic manifestations not bound by formal or geographical lines, and introduced audiences to artforms that had an emphasis on movement, participation and installation. Active during the 'long 1960s' (the period roughly beginning in the mid-1950s and ending in the mid-1970s), these galleries soon became celebrated for showing art that the establishment and the mainstream market found difficult to assimilate, and distanced themselves from the prevailing currents of Pop Art and Abstract Expressionism. At a time when British artists and dealers were fixated on North America, they aimed to reflect a set of tendencies otherwise hardly represented in London's emergent art scene, and brought to Britain early manifestations of Fluxus, Kinetic and Op art, thus connecting with an international avant-garde that had settled in different countries in Europe, Latin America and beyond.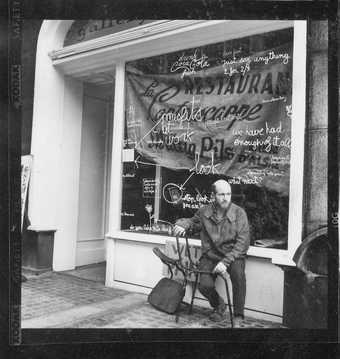 The poet and art dealer Victor Musgrave ran Gallery One between 1953 and 1963. First located in Litchfield Street, just off Charing Cross Road, where his wife, the photographer Ida Kar, had a studio on the upper floor, the gallery soon moved to D'Arblay Street in Soho and later to Mayfair. The couple created a bohemian atmosphere, with artists living at the gallery. Musgrave was interested in showing artists from outside the art establishment, and his pioneering and eclectic programme included the first solo exhibitions of F.N. Souza in 1955 and Bridget Riley in 1962, bringing Enrico Baj's nuclear paintings, Yves Klein's monochromes and Henri Michaux's mescalin drawings to London in 1957 and the first British survey of optical and Kinetic art in 1958. In 1962, together with Daniel Spoerri, he organised The Festival of Misfits, which introduced the activities of several members of the international avant-garde movement Fluxus. Musgrave recalled how 'the show was created in the gallery over a period of about a week as the artists arrived from various parts of the world. It included a labyrinthine black-out room, a fun-making machine shop and the artist Ben Vautier living and sleeping in the window. Nothing was for sale, although small objects were given away for free'.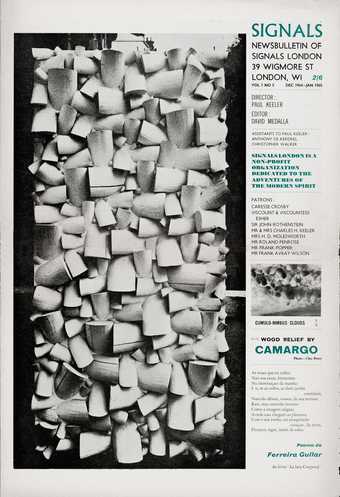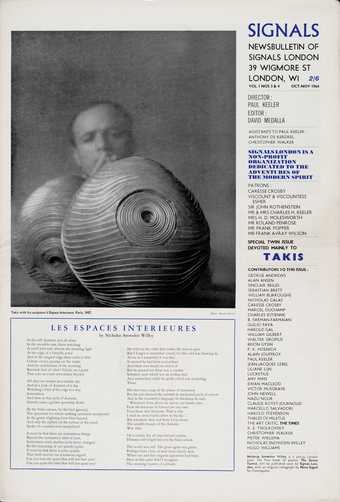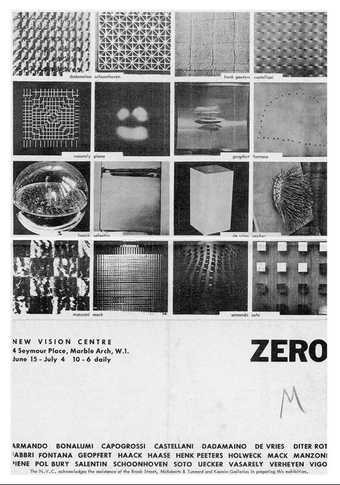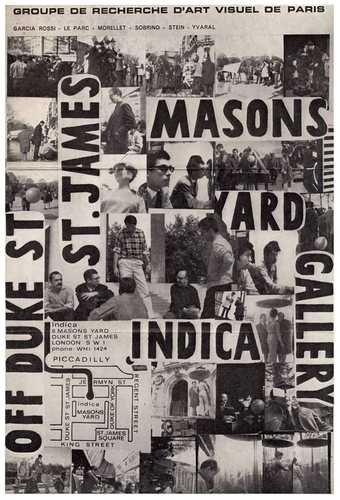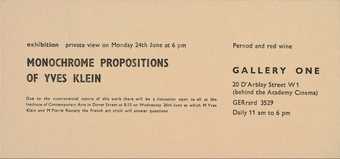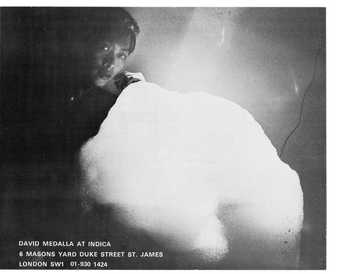 In 1956, coinciding with the exhibition Modern Art in the United States at Tate, three painters of the New Vision Group – Denis Bowen, Halima Nalecz and Frank Avray Wilson – founded New Vision Centre Gallery in Seymour Place. Its policy was to show young non-figurative artists, with a special interest in Tachisme and Art Informel. Under the direction of Bowen, it soon became a platform for artists exploring progressive ideas, with the exhibition of Enrico Castellani and Piero Manzoni in 1960 and the survey of the German-based Group Zero in 1964, which was organised with the art critic Kenneth Coutts-Smith in collaboration with McRoberts and Tunnard Gallery. Bowen staged around 250 shows over a ten-year period, many of them either first solo events or London debuts. At a time when solo shows of contemporary foreign artists were not common, the gallery was one of the first to embrace internationalism in the arts, exhibiting artists from 29 countries, with an emphasis on those from the Commonwealth, including Aubrey Williams and Anwar Jalal Shemza.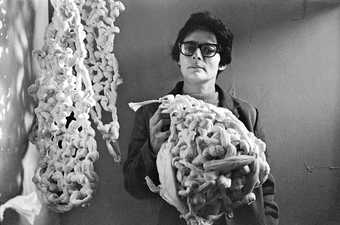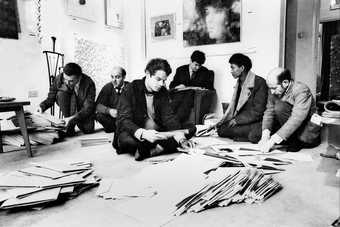 In early 1964 Paul Keeler, art critic Guy Brett and artists David Medalla, Gustav Metzger and Marcello Salvadori set up the Centre for Advanced Creative Study in the apartment that Medalla and Keeler were sharing in Cornwall Gardens, South Kensington. Its magazine, Signals Newsbulletin, first published in August of that year and edited by Medalla, was named after a series of tensile sculptures by the Greek artist Takis. Documenting exhibitions and art events, as well as including poetry and essays on science and technology, it was an important forum for the discussion of experimental art, with a special focus on Kinetic art. The group and the gallery became known as Signals London when they moved to a large four-storey building at the corner of Wigmore Street in central London. According to Medalla, Signals was 'dedicated to the adventures of the modern spirit', and during the two years it was open, it became an influential hub for experimental international artists. It set up a network of artistic exchange between different sites across Europe and Latin America, bringing to London artists including Takis, Sergio de Camargo, Lygia Clark, Carlos Cruz-Diez, Jesús Rafael Soto, Hélio Oiticica, Alejandro Otero, Mira Schendel and Li Yuan-chia.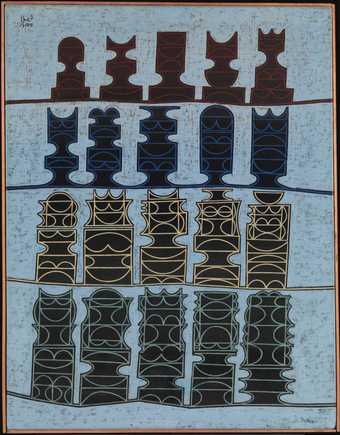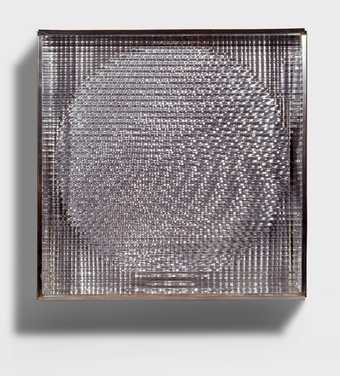 Following the legacy of Signals, Indica opened in 1966 with a group exhibition of kinetic art titled 'Indications one'. Founded by art critic John Dunbar, his friend the pop star Pete Asher and author Barry Miles, Indica was at the centre of the 1960s counterculture scene in London. In November 1966 it organised 'Unfinished Paintings and Objects', Yoko Ono's first solo exhibition outside the USA and Japan. The public was requested to participate in the making of the works, which were for sale at any time during the show, but would never be finished, even after the sale. Indica survived for less than two years, but managed to present exhibitions of work by, among others, Mark Boyle, Liliane Lijn, David Medalla, Takis, Tony Morgan, Jesús Rafael Soto, Carlos Cruz-Diez, Lourdes Castro, François Morellet and Groupe de Recherche d'Art Visuel.