Editor's Note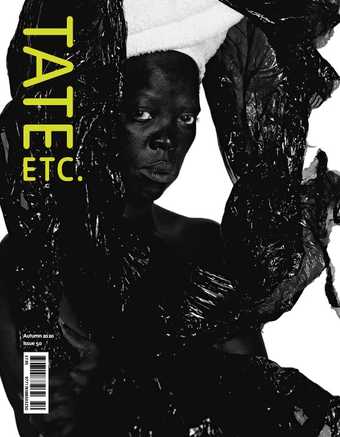 As we welcome you all back into the recently re-opened galleries, we welcome you to our newly designed Tate Etc. magazine, which is also our 50th issue. In it you will find a mix of great new features that give you more access to artists and the way they work, as well as to fascinating behind-the-scenes activities at Tate.
This issue is a milestone, one that has arrived amid the seismic changes occurring over recent months. We all know that the long-lasting consequences of COVID-19 will be reshaping our lives for years to come, but the exact form this will take is still unclear.
In addition, the Black Lives Matter movement has refocused attention on the need for cultural institutions such as Tate to prioritise taking a responsible and proactive stance in helping to tackle the structural racism and inequalities that underpin society, and to confront our own shortcomings.
One voice for change is the visual activist Zanele Muholi, whose exhibition opens at Tate Modern this autumn. Since the early 2000s, Muholi's powerful photographs have been telling stories of Black lesbian, gay, bisexual, trans, queer and intersex lives in South Africa, and this show also includes more recent, extraordinary self-portraits. Our cover features a portrait Muholi took while in London.
Telling engaging stories around art – be it through collections, exhibitions or locally based projects – is always a captivating way to bring us closer to understanding historic, modern and contemporary times, but it can also help us to rethink some of these narratives. Playwright Winsome Pinnock tells how her insightful reading of J.M.W.Turner's painting Slave Ship, reflecting a more nuanced view of the work's context, informed the way she wrote her play Rockets and Blue Lights.
As you will experience in the galleries across our four sites, there is a multitude of diverse ideas and enlightening personal histories to discover: from those in Tate Liverpool's Ideas Depot, a wonderful display of artworks selected by local primary school children, to Haegue Yang's immersive sculptural installations, the most recent of which draw on the strong artistic legacies of St Ives-based artists Barbara Hepworth and Naum Gabo. Enjoy your visit.
Simon Grant