Free Display
Henry Moore
Visit two rooms dedicated to the work of sculptor Henry Moore
This display shows over 30 works across two rooms including film, photographs, maquettes, and drawings shown alongside large-scale sculptures such as Recumbent Figure 1938, the first of Moore's artworks to enter Tate's collection in 1939.
After emerging in the 1920s as a leading avant-garde figure, Henry Moore's international status was secured in 1948 when he won first prize at the first Venice Biennale since the war.
His work was consistently associated with landscape and nature. The forms seen in his sculptures often derive their shapes from natural objects such as stones, bones and sticks that he found in the countryside, and he saw landscape as the best setting for his sculptures.
Over the course of this year, we're updating the Tate Britain collection displays. Different galleries will be closed at different times while this takes place. If you'd like to see a favourite work of art, please contact us before you visit. The work will be fully completed in 2023.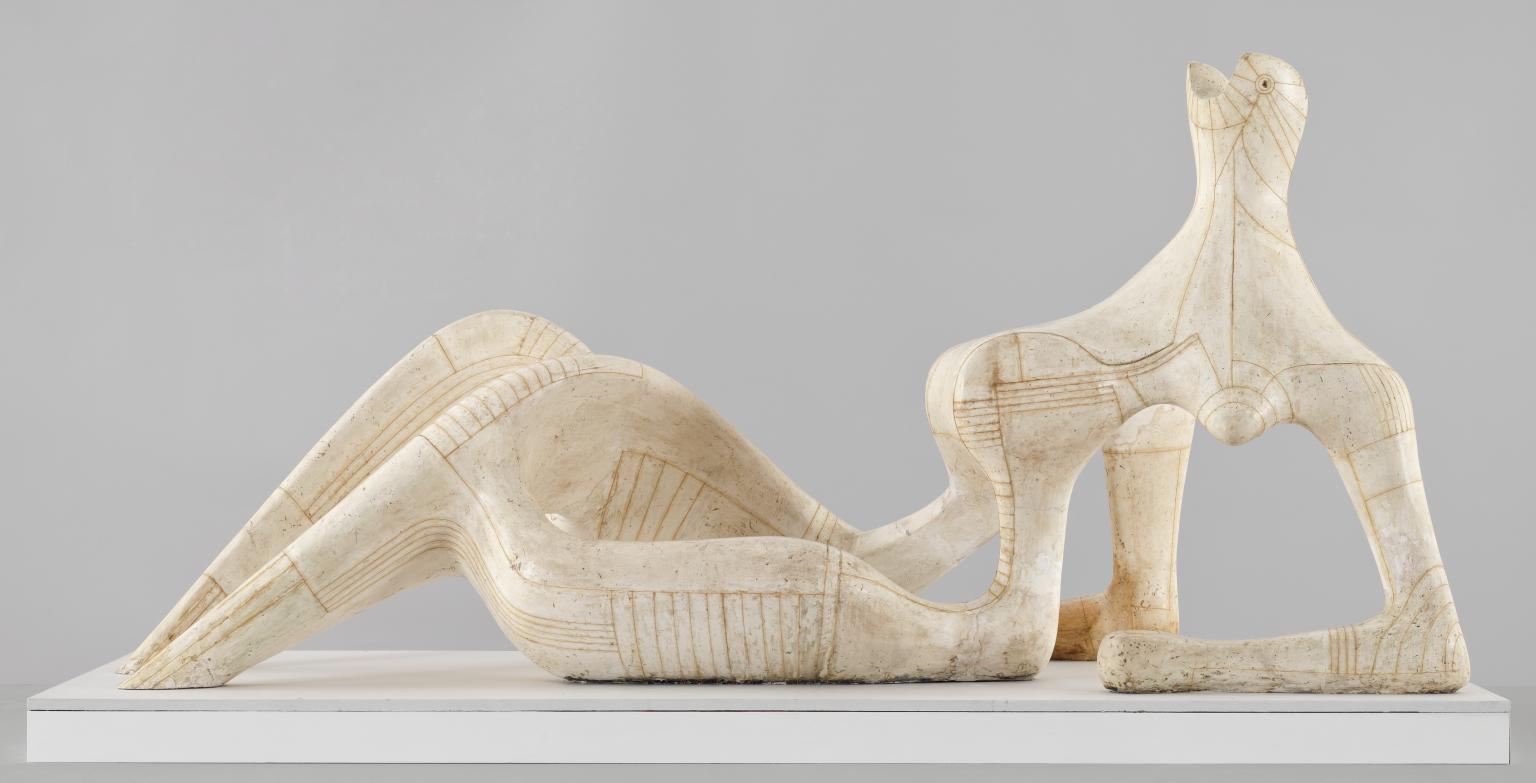 Henry Moore OM, CH

,

Reclining Figure

1951

In the late 1940s, the Arts Council invited Moore to submit ideas for a

sculpture

to

be sited at the South Bank site of the

Festival of Britain. Although the organising

committee suggested a family theme,

Moore chose to make this tense, skeletal reclining

form

. The work on display is the

plaster

model for the

bronze

, which was

cast

in an

edition

of five.

Gallery label, September 2004
1/4
highlights in Henry Moore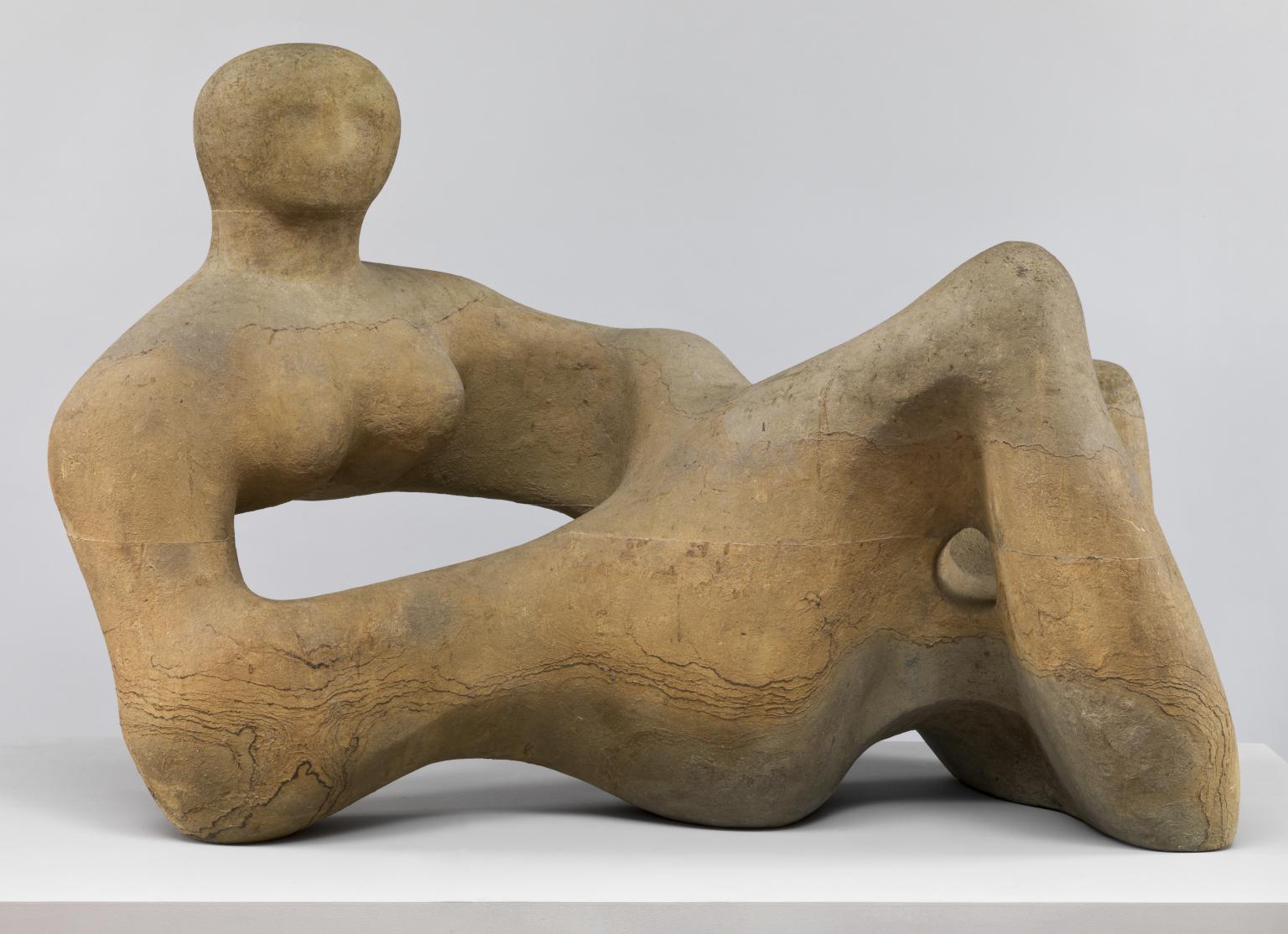 Henry Moore OM, CH

,

Recumbent Figure

1938

This is one of the earliest works in which Moore shows the female figure undulating like the landscape. It was commissioned by the architect Serge Chermayeff to stand on the terrace of his home on the Downs. Visually, the figure would have acted as a bridge between the rolling hills and the ultra-modern house. Moore, like others, used many native British stones at this time. This Hornton stone came from a quarry near Banbury in Oxfordshire.

Gallery label, July 2007
2/4
highlights in Henry Moore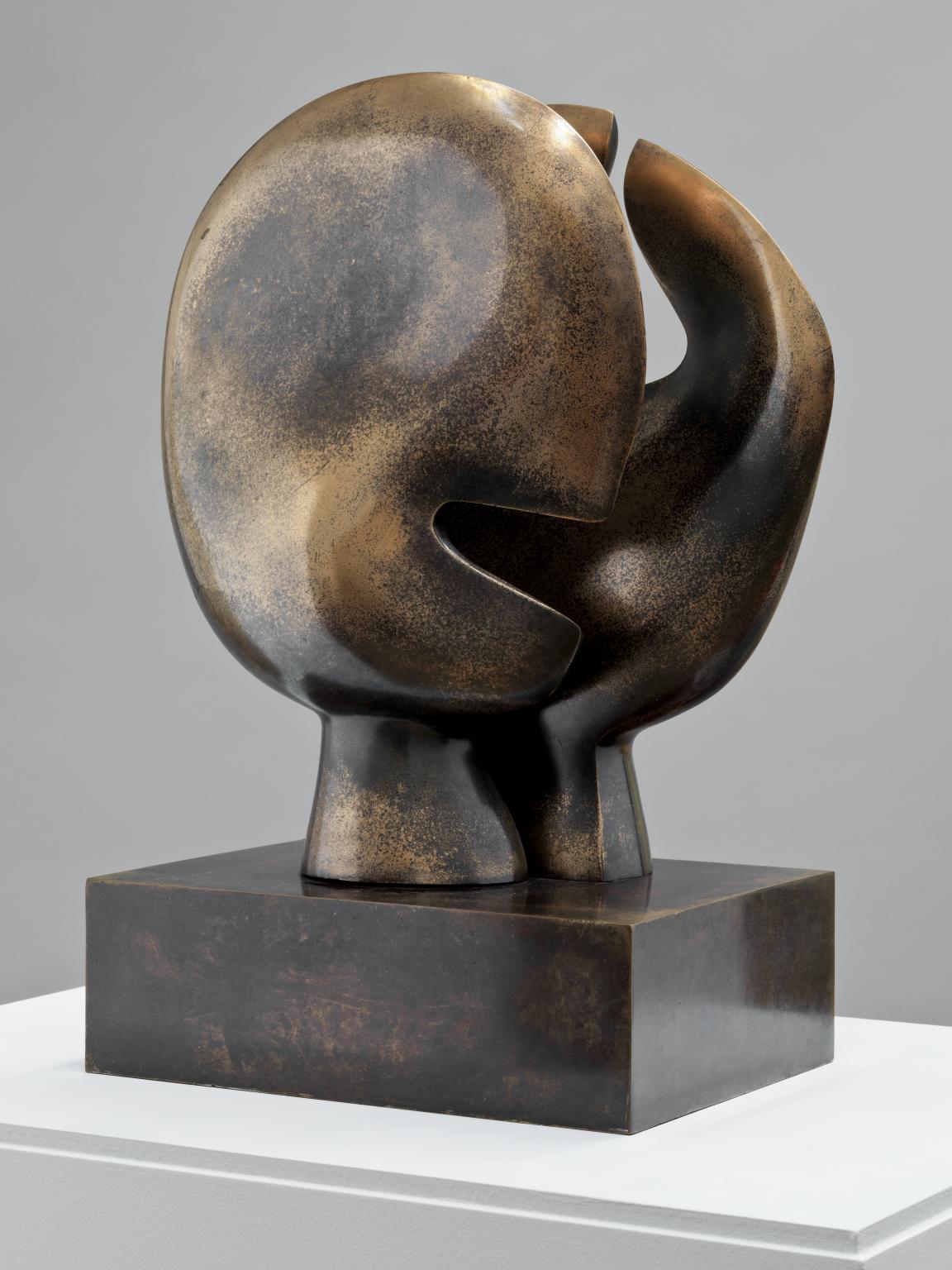 Henry Moore OM, CH

,

Moon Head

1964, cast c.1964–6
3/4
highlights in Henry Moore
Henry Moore OM, CH

,

Family Group

1944
4/4
highlights in Henry Moore
Highlights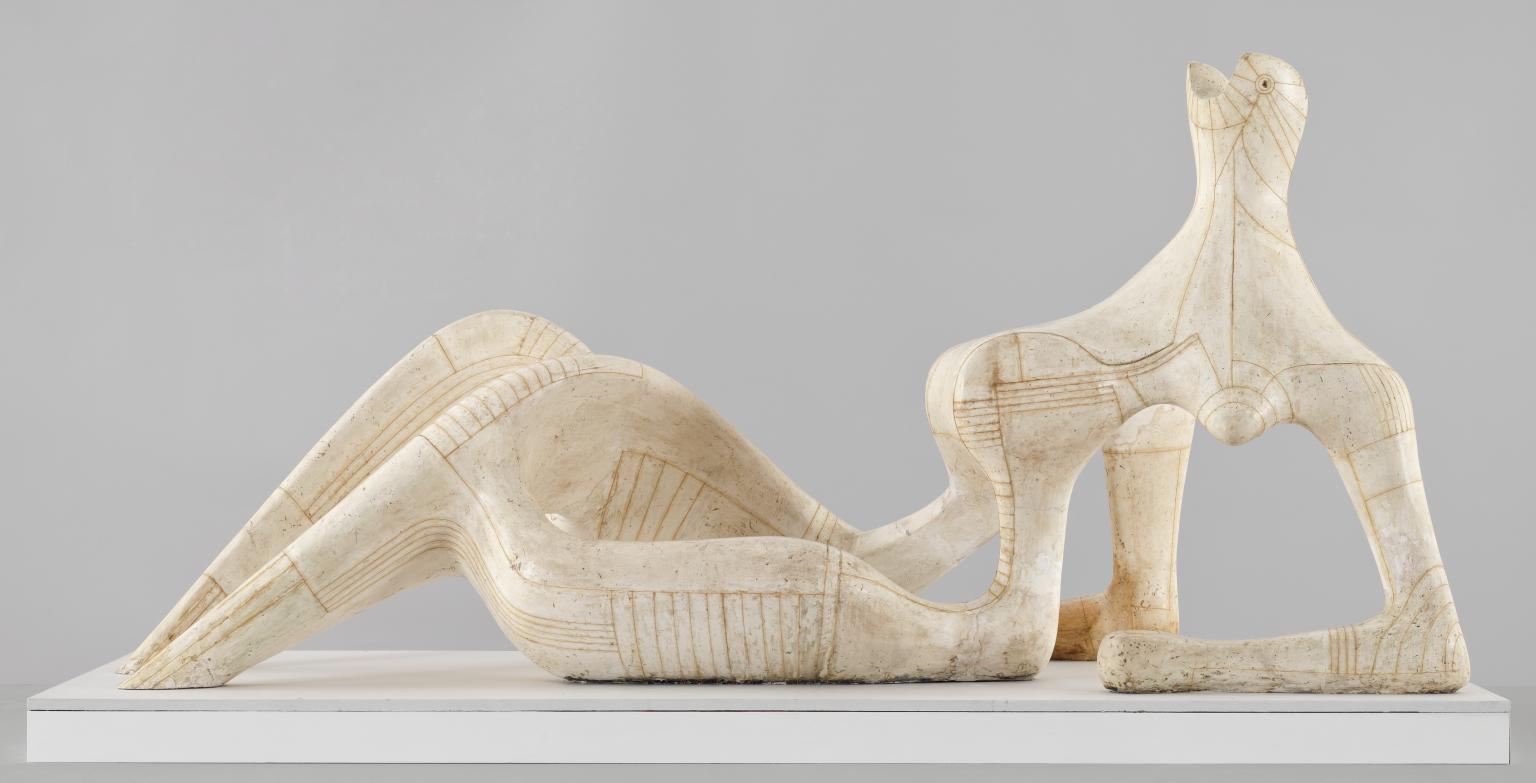 Henry Moore OM, CH
Reclining Figure
1951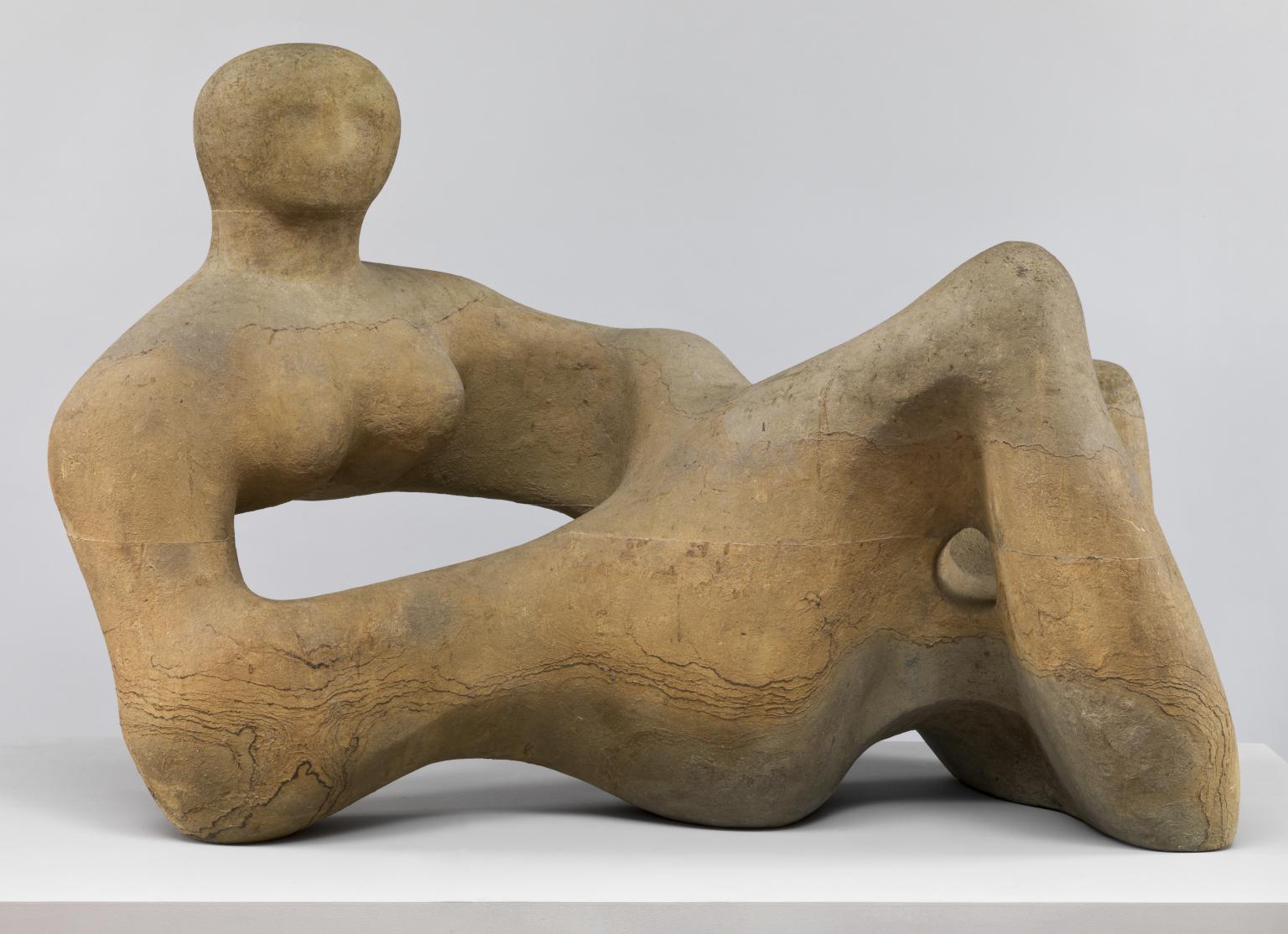 Henry Moore OM, CH
Recumbent Figure
1938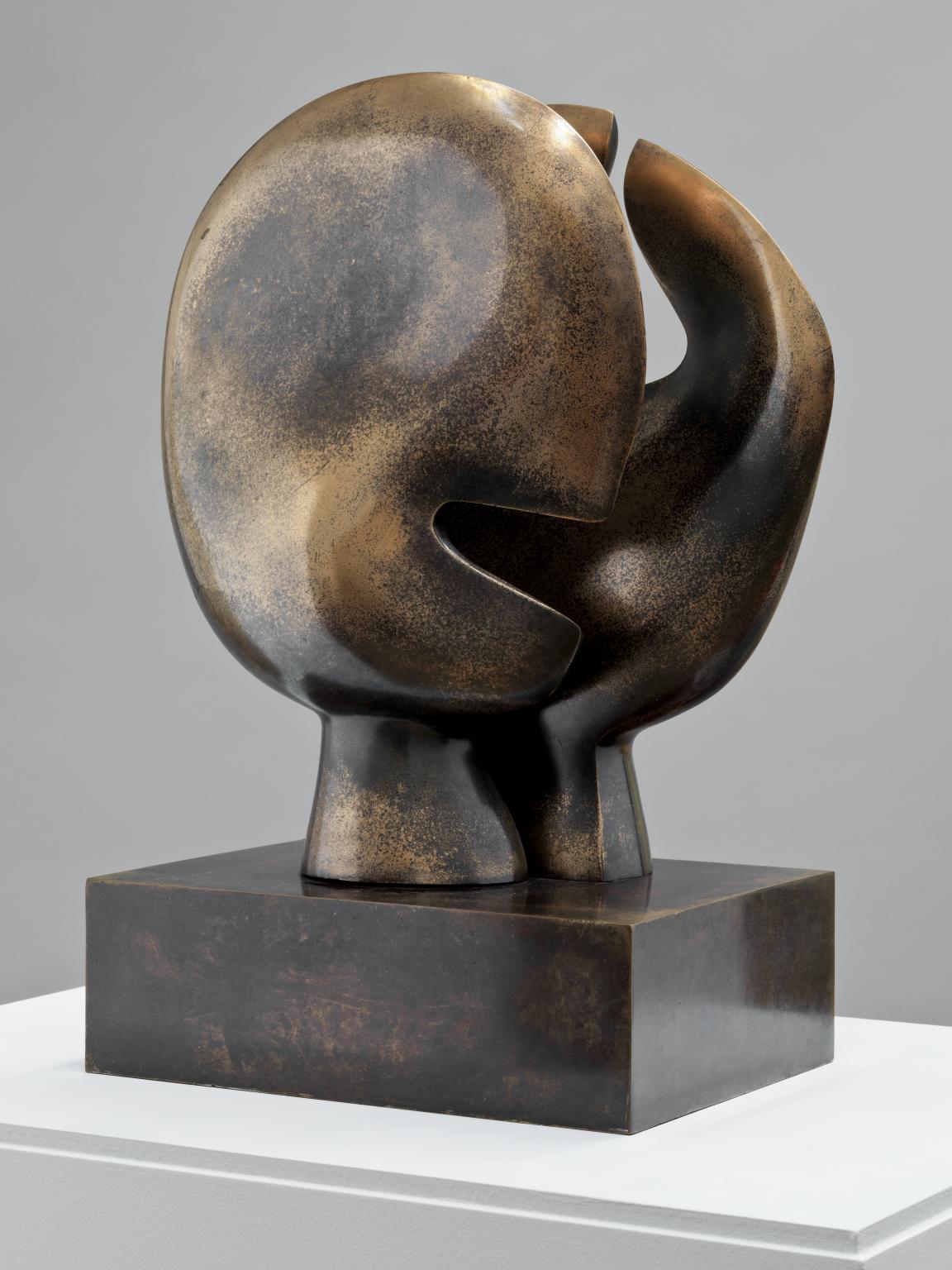 Henry Moore OM, CH
Moon Head
1964, cast c.1964–6
Henry Moore OM, CH
Family Group
1944