Free Display
Turner Collection
See the world's largest free display of paintings by J.M.W. Turner and Mark Rothko's Seagram murals
Tate Britain is home to the largest collection of works by Joseph Mallord William Turner (1775–1851). A master of history, landscape and marine painting, he challenged the style of the old masters, trailblazing in technique and subject matter.
Described as the 'father of modern art' by John Ruskin, Turner often shocked his contemporaries with his loose brushwork and vibrant colour palette while portraying the development of the modern world unlike any other artist at the time.
It is no wonder that Turner became the most celebrated painter in England and that over one hundred and fifty years later, we celebrate contemporary artists of the same innovating spirit through the aptly named Turner Prize.
You can discover Turner's incomparable talent for free in the Clore Gallery. Displaying a selection of our extensive Turner collection, the gallery includes some of his greatest masterpieces such as Self-Portrait, Peace – Burial at Sea and Norham Castle, Sunrise.
Many of Turner's major work can be seen in the exhibition, Turner's Modern World.
Tate Britain
Main Floor Clore Gallery
9 rooms in Turner Collection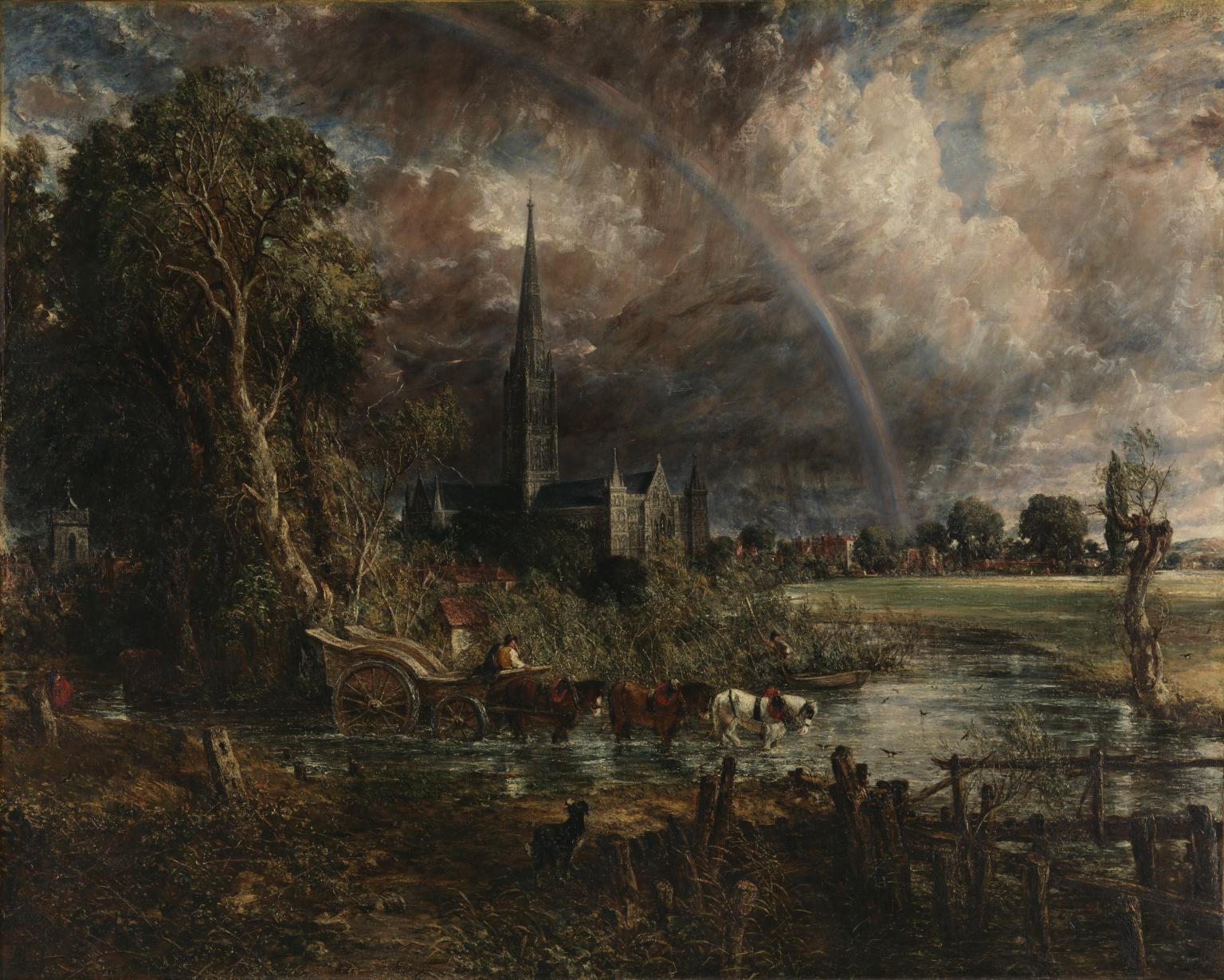 John Constable

,

Salisbury Cathedral from the Meadows

exhibited 1831
1/4
highlights in Turner Collection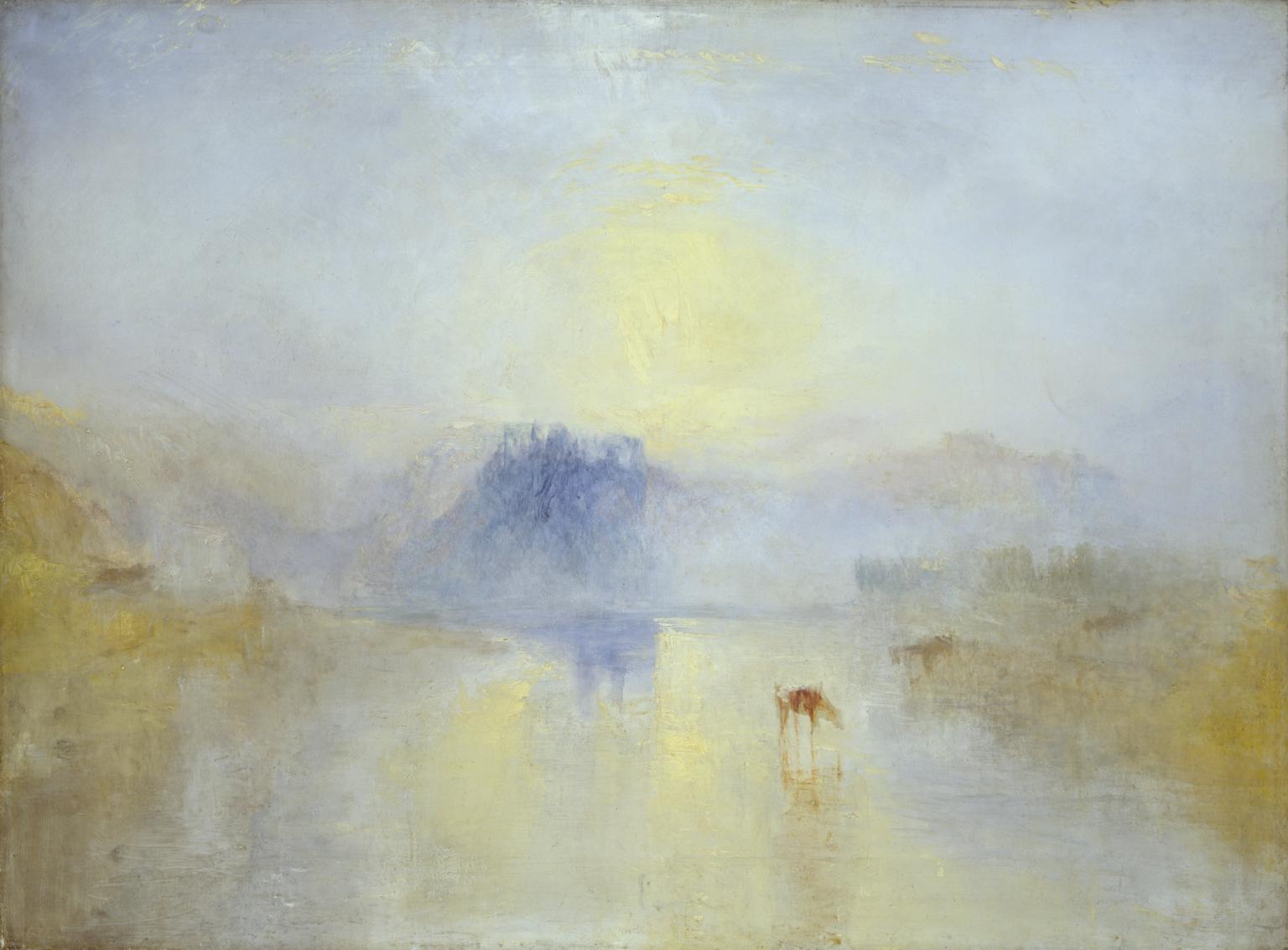 Joseph Mallord William Turner

,

Norham Castle, Sunrise

c.1845

Norham sits on the river Tweed in Northumberland, on the English side of the border with Scotland. Turner first saw Norham castle in 1797, during his first tour of northern Britain. He returned to the ruins in 1801 and 1831, creating work after each visit. Turner made this unfinished canvas late in his career. He uses colour to express the blazing light that merges the building and the landscape. It is one of a group of paintings Turner based on compositions from his 'Liber Studiorum' ('Book of Studies') (1807–19). This was Turner's set of 70 engravings he had made from his watercolour compositions.

Gallery label, July 2020
2/4
highlights in Turner Collection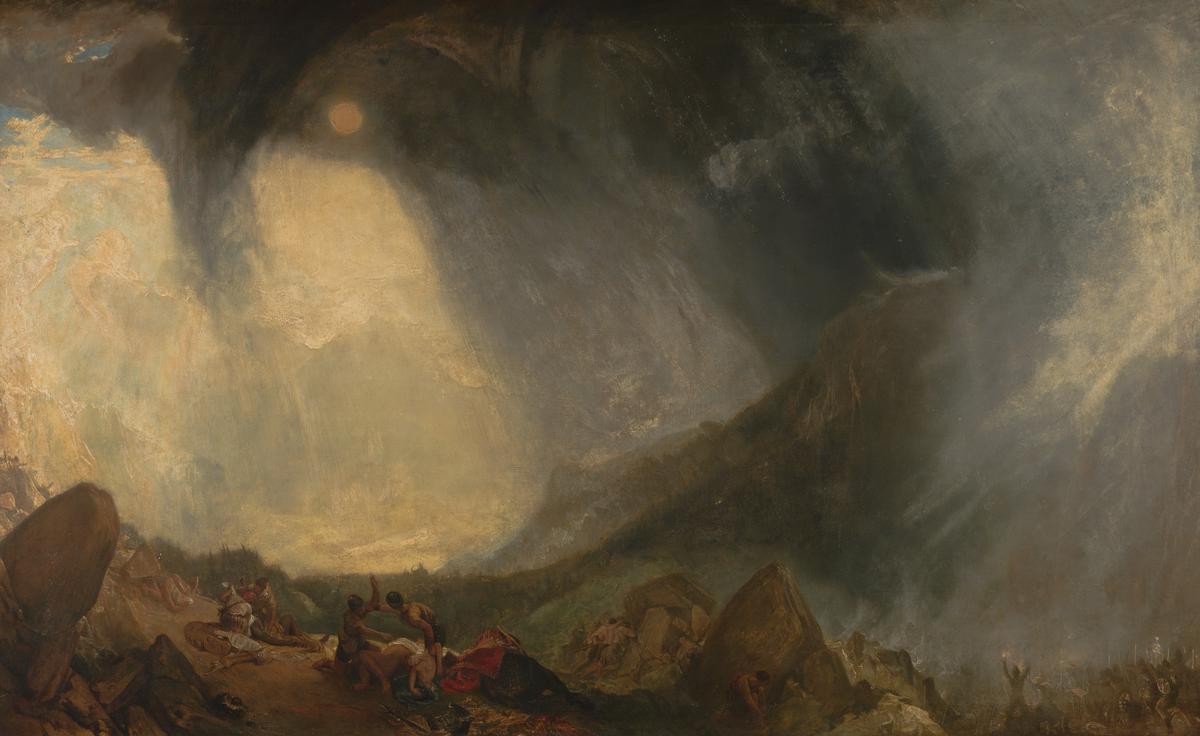 Joseph Mallord William Turner

,

Snow Storm: Hannibal and his Army Crossing the Alps

exhibited 1812

Hannibal Barca was a Commander of the Carthaginian army in 200-100 BC. He was a celebrated military leader. Although he is referenced in the title of this work, Hannibal himself is not pictured. Rather than focus on an individual leader, this work expresses human's vulnerability when faced with the power of nature. The attention is on the victims of the conflict, the soldiers struggling in the harsh conditions.

Gallery label, August 2019
3/4
highlights in Turner Collection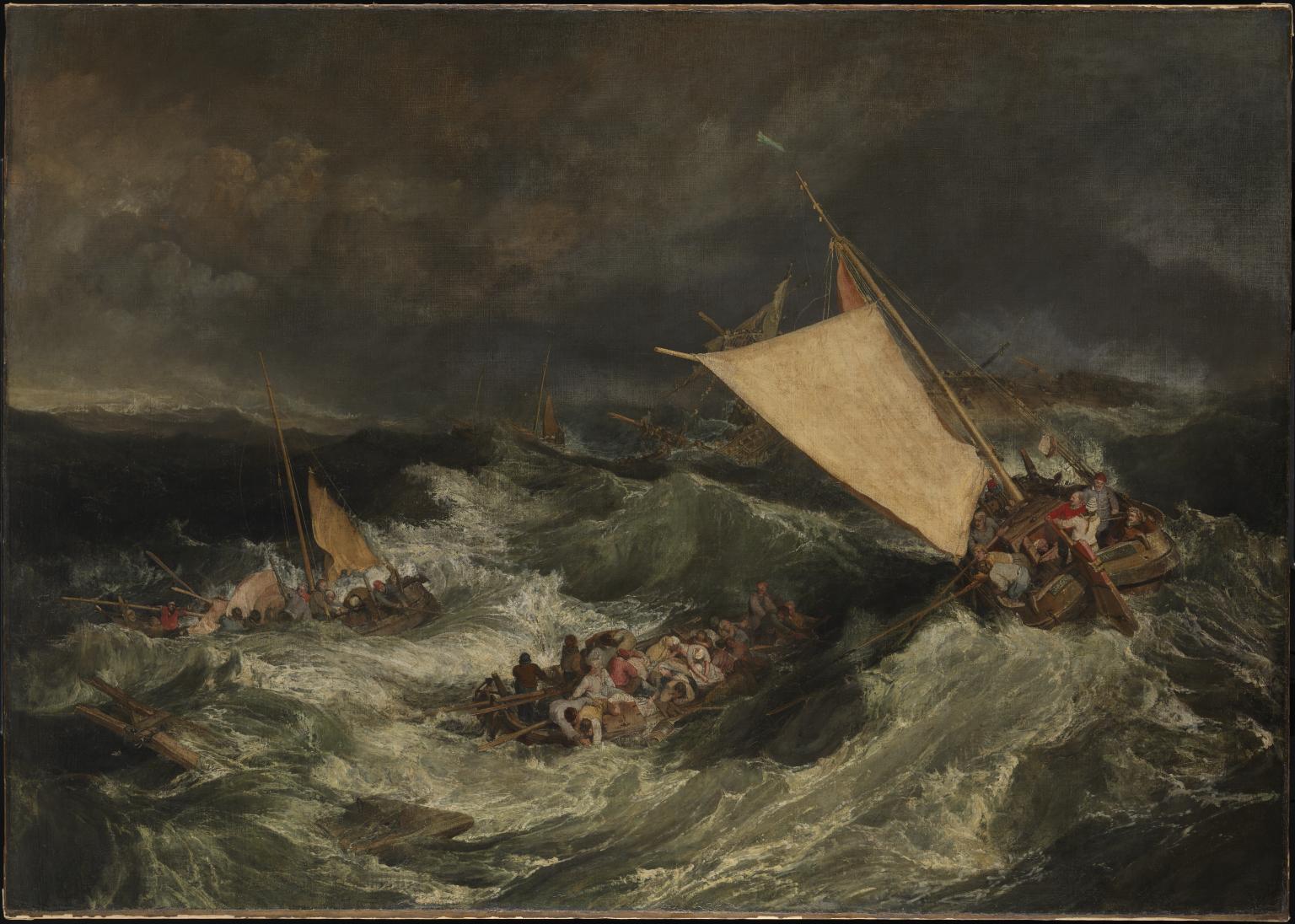 Joseph Mallord William Turner

,

The Shipwreck

exhibited 1805

Turner had a lifelong passion for the sea. Shipwrecks and other disasters were a popular theme when Turner painted this. They demonstrated the powerful forces of the elements and the fears of those who travelled far from home. We don't know whether this painting was inspired by an actual shipwreck. Turner demonstrates the trauma and horror of a shipwreck with dramatic realism. These dark colours are common in Turner's early paintings. They provide a contrast to the white crests of the waves.

Gallery label, July 2020
4/4
highlights in Turner Collection
Highlights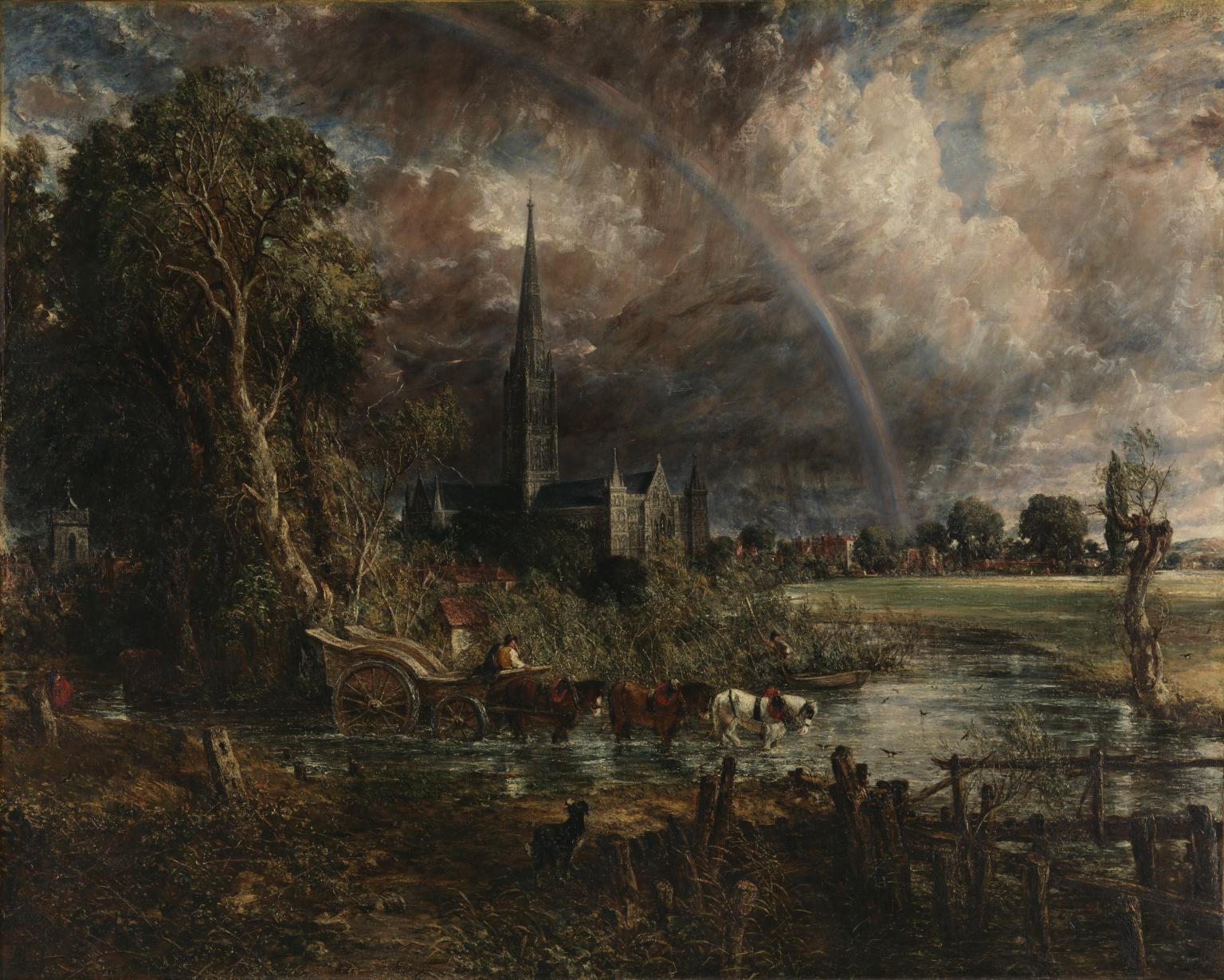 John Constable
Salisbury Cathedral from the Meadows
exhibited 1831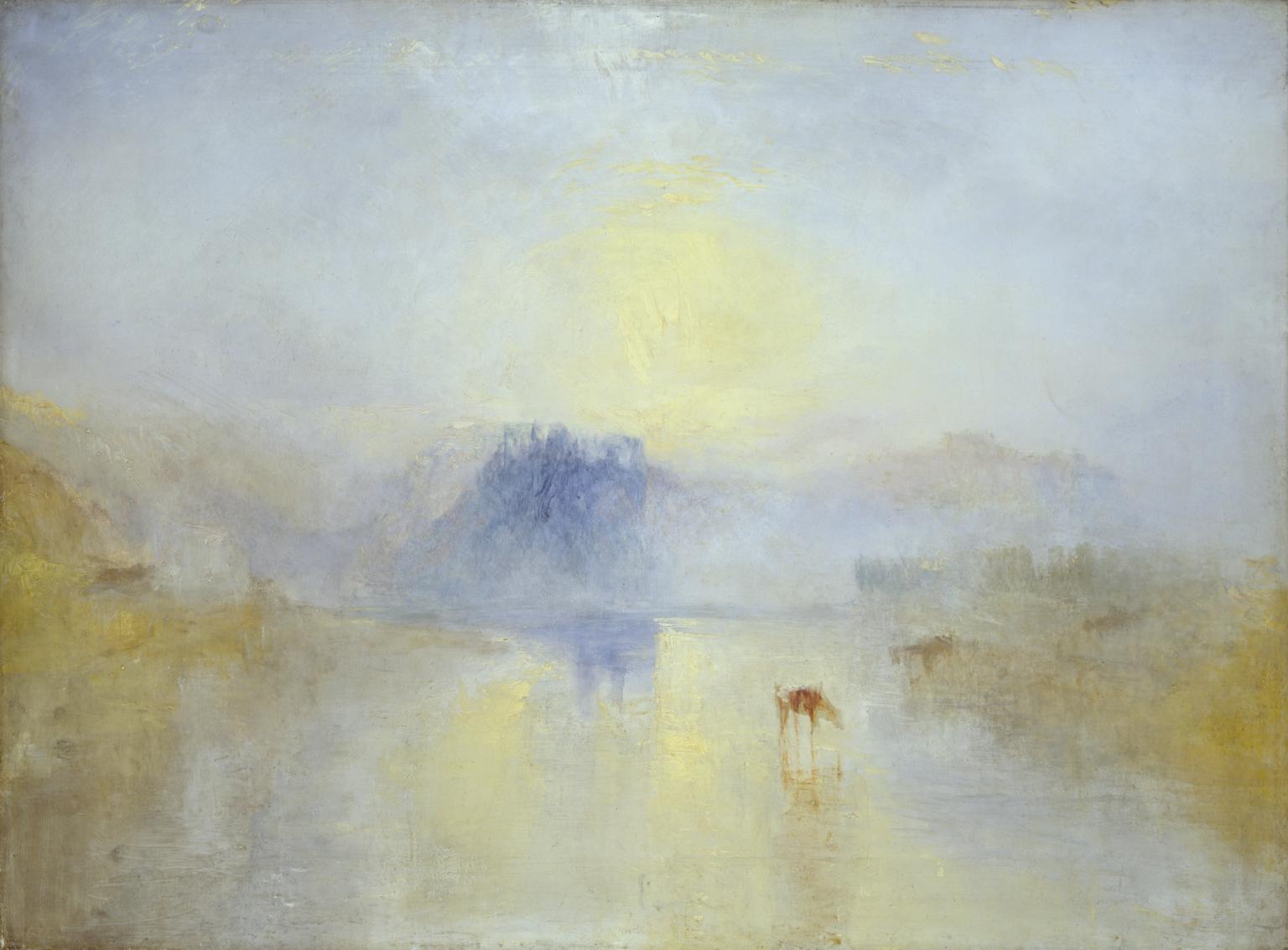 Joseph Mallord William Turner
Norham Castle, Sunrise
c.1845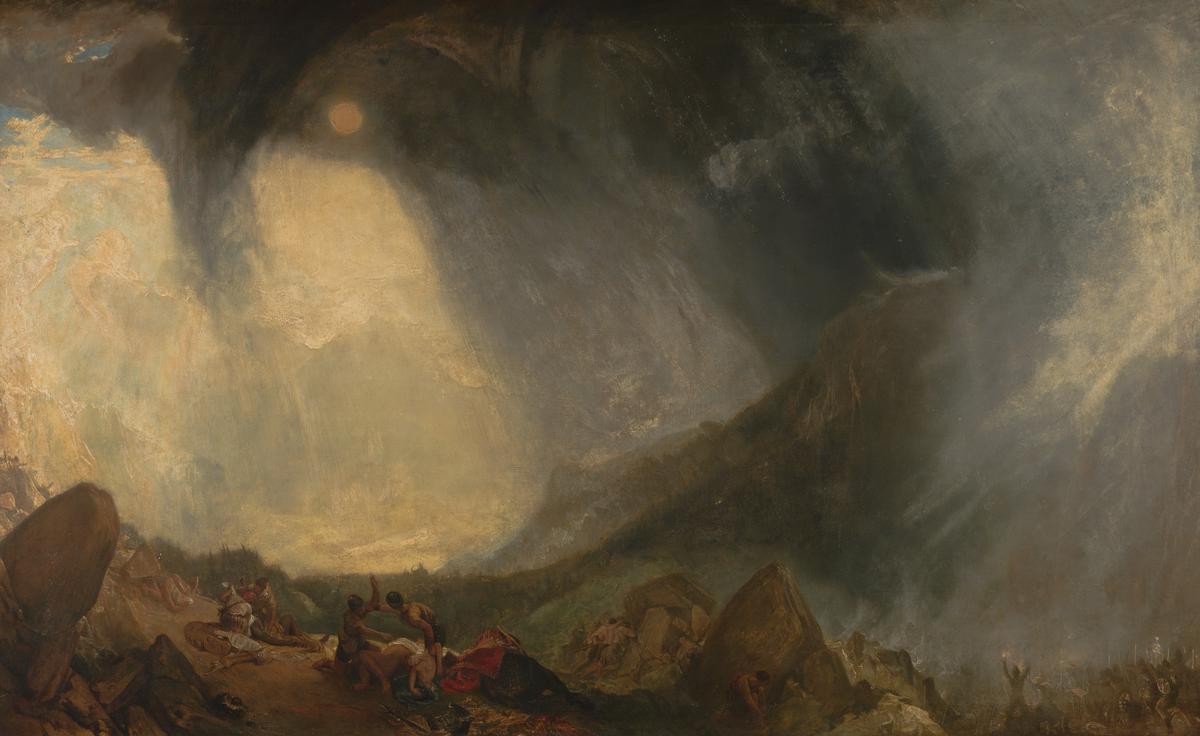 Joseph Mallord William Turner
Snow Storm: Hannibal and his Army Crossing the Alps
exhibited 1812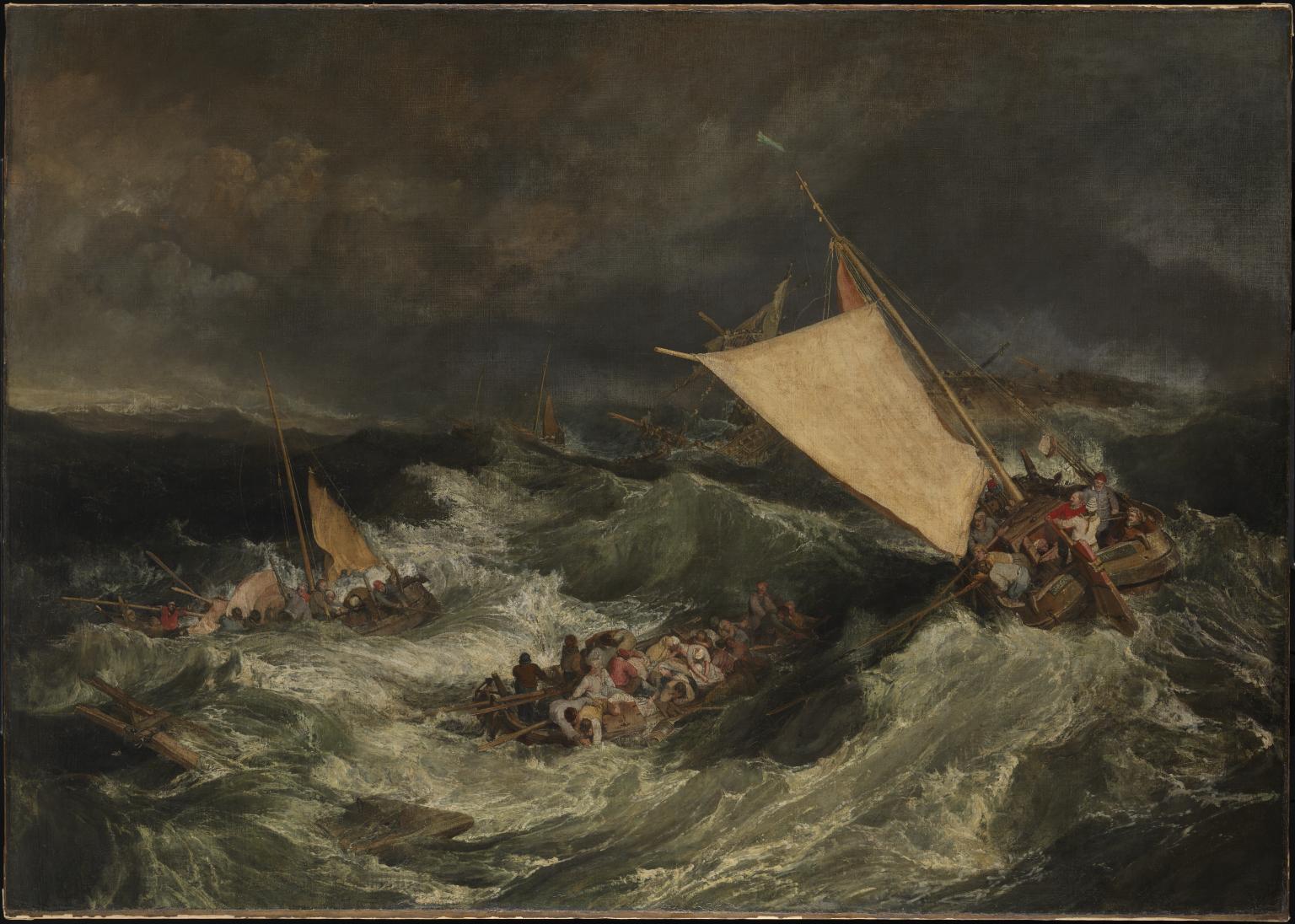 Joseph Mallord William Turner
The Shipwreck
exhibited 1805
Exhibition

How J.M.W. Turner broke convention to paint his changing times

How To

Watercolour expert Mike Chaplin tackles the language of watercolour in Turner's work through line, tone and colour

Read about one of Britain's great Romantic artists