12 rooms in Media Networks
Feel the excitement and anxiety generated by the modern city
In the early twentieth century, technology played an increasing role in how people worked, communicated and relaxed, and also influenced how artists represented a fast-changing world.
Artists wanted to capture the speed of modern transportation, the rapid pace of industrialisation and the transformative power of technology. They turned their attention to distinctly urban subjects such as factories and street scenes. The experience of modern leisure was another key theme, whether in busy cafés or at the circus and carnival. In these lively and sometimes riotous public spaces, social conventions were changing and people mixed and interacted in new ways.
Alongside these new subjects came new techniques to express the city's dynamism in paint, sculpture and photography. Perspectives were fractured and multiplied, as artists tried to portray a world viewed by a restless, moving eye. Contemporary life was present even in abstract art as artists included words referring to communication and travel, and shapes evoking modern architecture and fashion.
Tate Modern
Natalie Bell Building Level 4 East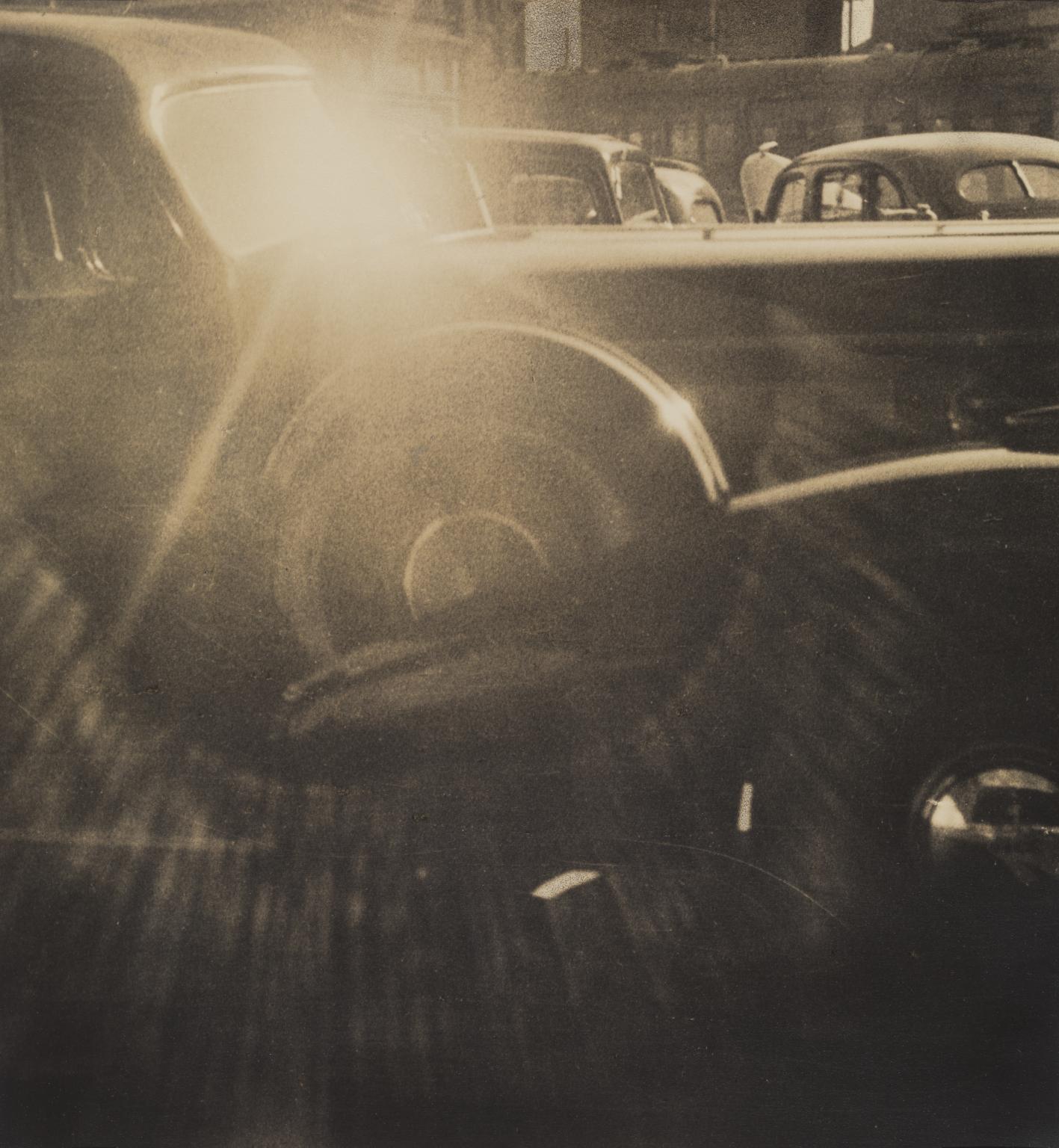 Shikanosuke Yagaki

,

Untitled (Street)

1930–9

Influenced by European modernism, Yagaki was a self-trained Japanese photographer active in the amateur camera clubs of Osaka and Kyoto throughout the 1930s. Untitled (Street) shows the front part of a parked car with strong sunlight reflected by the windscreen. Behind the car, the roofs of other vehicles are visible, revealing a glimpse of modern life in the cities of early Shōwa era Japan. Yagaki's pictures belonged to the Shinko Shashin ('New Photography') movement, seeking to distance photography from painting and to capture dynamism in the everyday.

Gallery label, January 2022
1/22
artworks in Modern Times
Robert Delaunay

,

Windows Open Simultaneously (First Part, Third Motif)

1912

T00920

The Eiffel Tower can just be made out among the planes (flat areas) of colour here. Delaunay included the structure in many paintings. Its construction 25 years earlier caused controversy. Critics called it a 'ridiculous tower dominating Paris like a gigantic black smokestack'. When Delaunay made this work, it was still a symbol of modernity. He took his inspiration from a postcard showing the tower overlooking rooftops. The many bright colours evoke intense light and suggest fast-paced interactions experienced in the city.

Gallery label, April 2019
2/22
artworks in Modern Times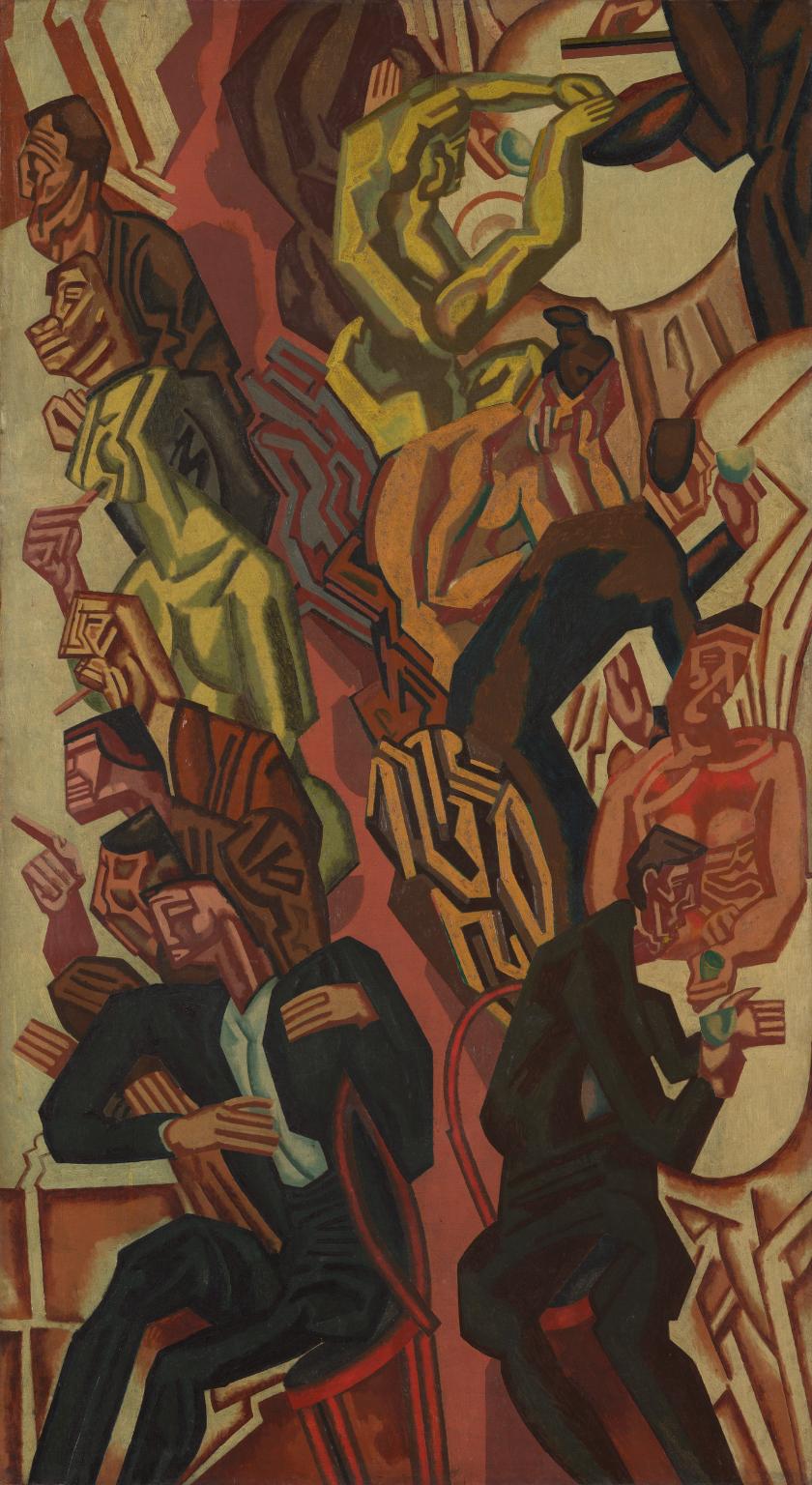 William Roberts

,

The Diners

1919

This is one of three decorative 'panels' commissioned for the 'Restaurant de la Tour Eiffel' in London. All three panels hung in the first floor lobby leading to two private dining rooms, one of which was known as the 'Vorticist Room', named after the group of avant garde artists engaged in expressing the dynamic modern world who congregated there.

Gallery label, February 2016
3/22
artworks in Modern Times
Sorry, no image available
Diego Rivera

,

Still Life

1916

The objects depicted in this painting include a flask, a wine glass, a soda dispenser, a book and a tin of milk on a table. He also included his signature and the date of the painting on the milk label ('DR/anno 16'). Rivera applied paint in different ways to create a variety of textures in the work. As a young painter in Paris, Rivera embraced cubism, a way of showing different viewpoints in a single painting. In the 1920s, he would go on make large mural paintings. He said he had not abandoned cubism but was 'following the natural evolution' of the style.

Gallery label, September 2019
4/22
artworks in Modern Times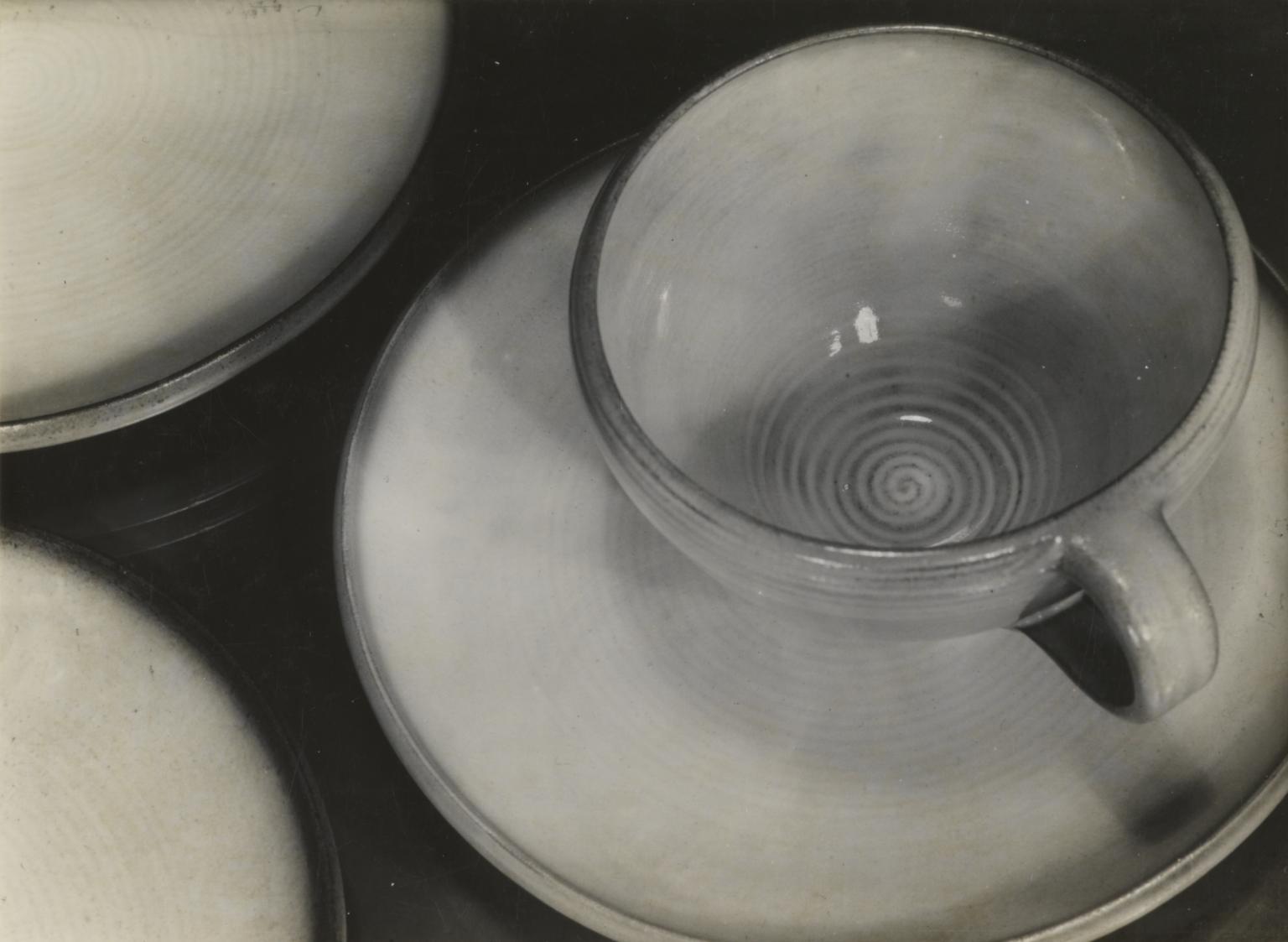 Aenne Biermann

,

Ceramic Cup

c.1929

Keramiktasse shows an arrangement of ceramic crockery laid out on a table, photographed from above. The ceramic cup and saucer are the focus of the photograph and two other plates on the table are cropped by the composition. Biermann was one of the major proponents of the German Neue Sachlichkeit ('New Objectivity') photography movement that developed in the 1920s, embracing the mechanical ability of the camera to capture the real world in a clear, objective manner. She was influenced by other artists working at the time, including Albert Renger-Patsch (whose work hangs nearby) and August Sander.

Gallery label, January 2022
5/22
artworks in Modern Times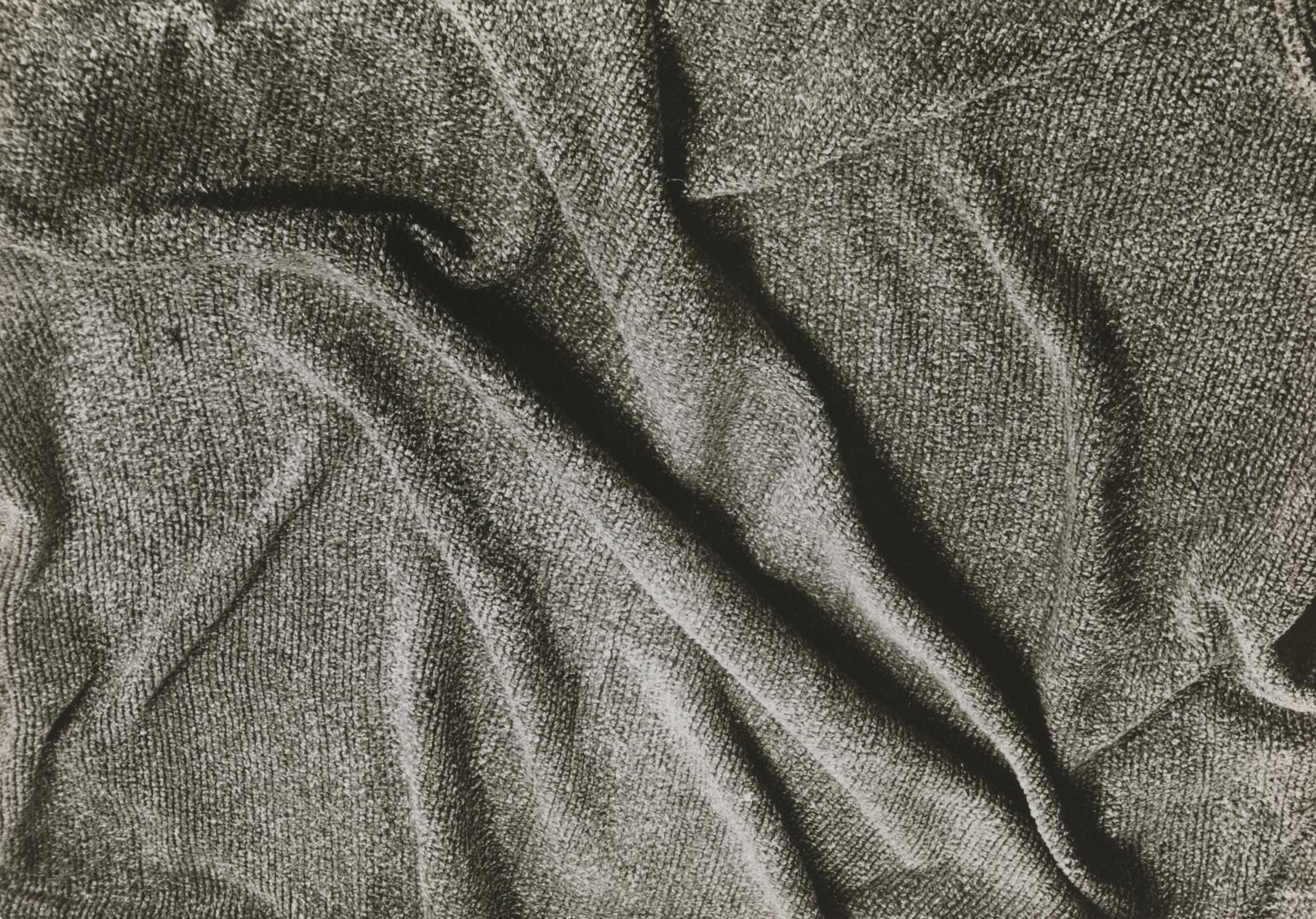 Judith Karasz

,

Material Structure (Anyagstruktúra)

1931

Kárász's photographs explore the material qualities and structures of everyday things. Whether folded fabric, parched soil or cotton wool, the physical nature of the subject is the primary focus. Informed by her Bauhaus teacher László Moholy-Nagy, she felt that photography could make tangible aspects of its subject matter that could not be detected by the eye alone. In each case the resulting image is carefully constructed from a delicate balance of light and shadow across the surface of the chosen material. Like Coppola (hung nearby), Kárász also studied under photographer Walter Peterhan.

Gallery label, January 2022
6/22
artworks in Modern Times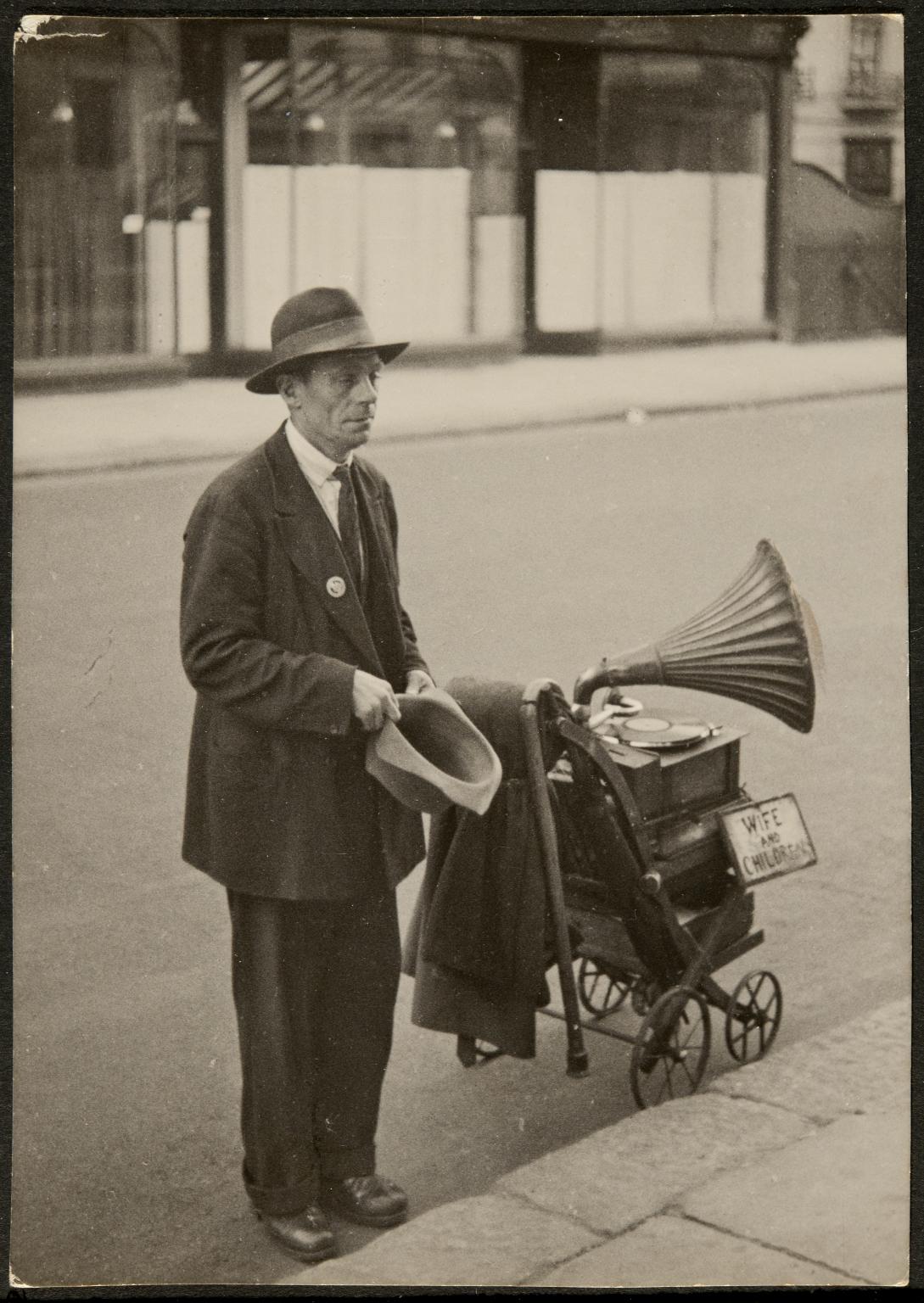 Horacio Coppola

,

London

1934

Coppola's photographic series London documents street life in the city during 1934. Various vendors, artists, and bystanders are featured. The person depicted here is appealing to the charity of passers-by through the use of a gramophone or record player. Coppola's photograph indicates the widespread use of the modern device (invented in 1887), and the reproduction of popular music in London streets.

Gallery label, January 2022
7/22
artworks in Modern Times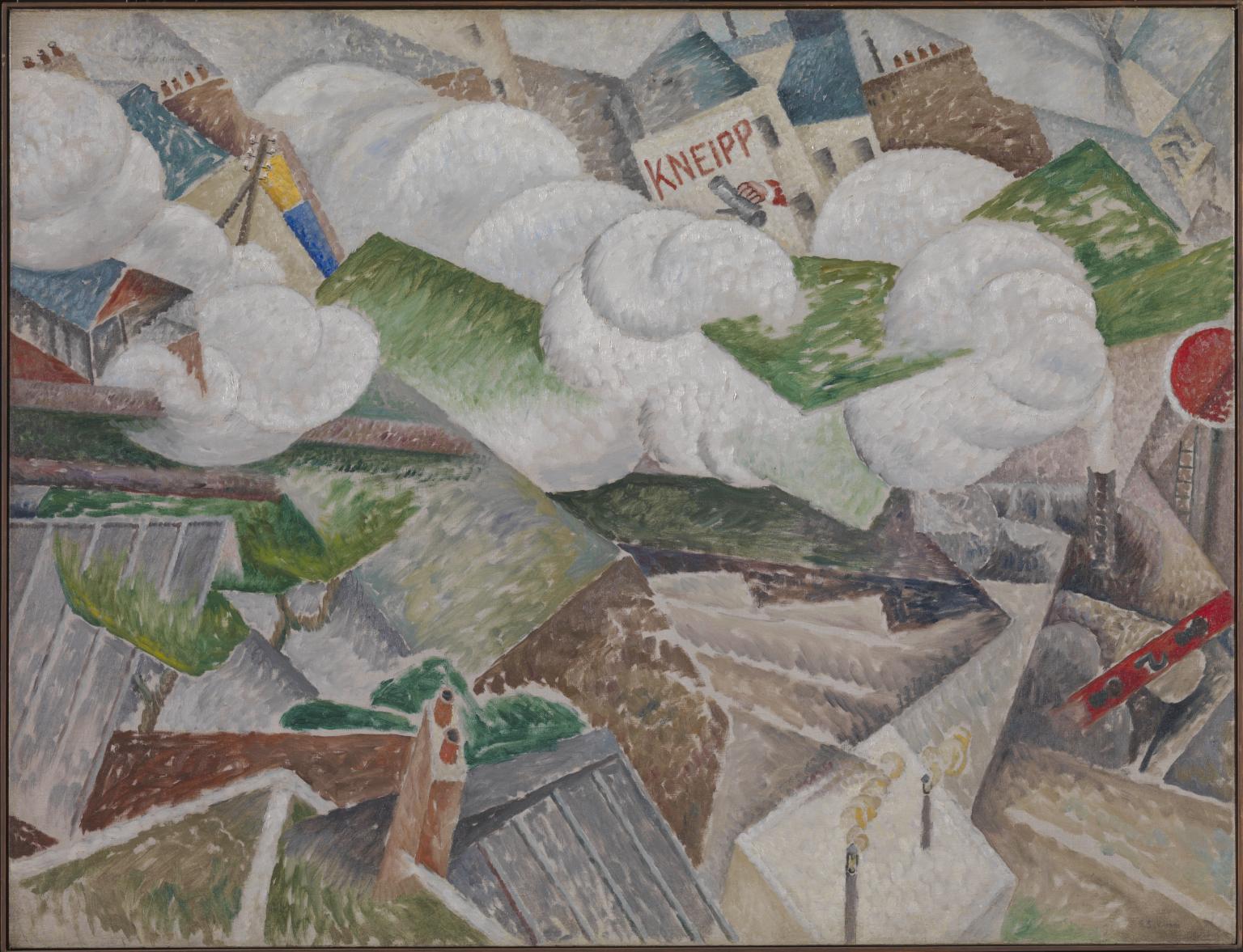 Gino Severini

,

Suburban Train Arriving in Paris

1915

This painting of a train arriving in Paris attempts to express movement and conflicting energies through its fractured, interpenetrating forms. Like all the Italian futurists, Severini was inspired by modern machinery and was enthusiastic about the idea of war. In June 1915 he stayed for some weeks just outside Paris where the sight of trains passing close by day and night laden with munitions, soldiers or wounded prompted the creation of this work.

Gallery label, February 2016
8/22
artworks in Modern Times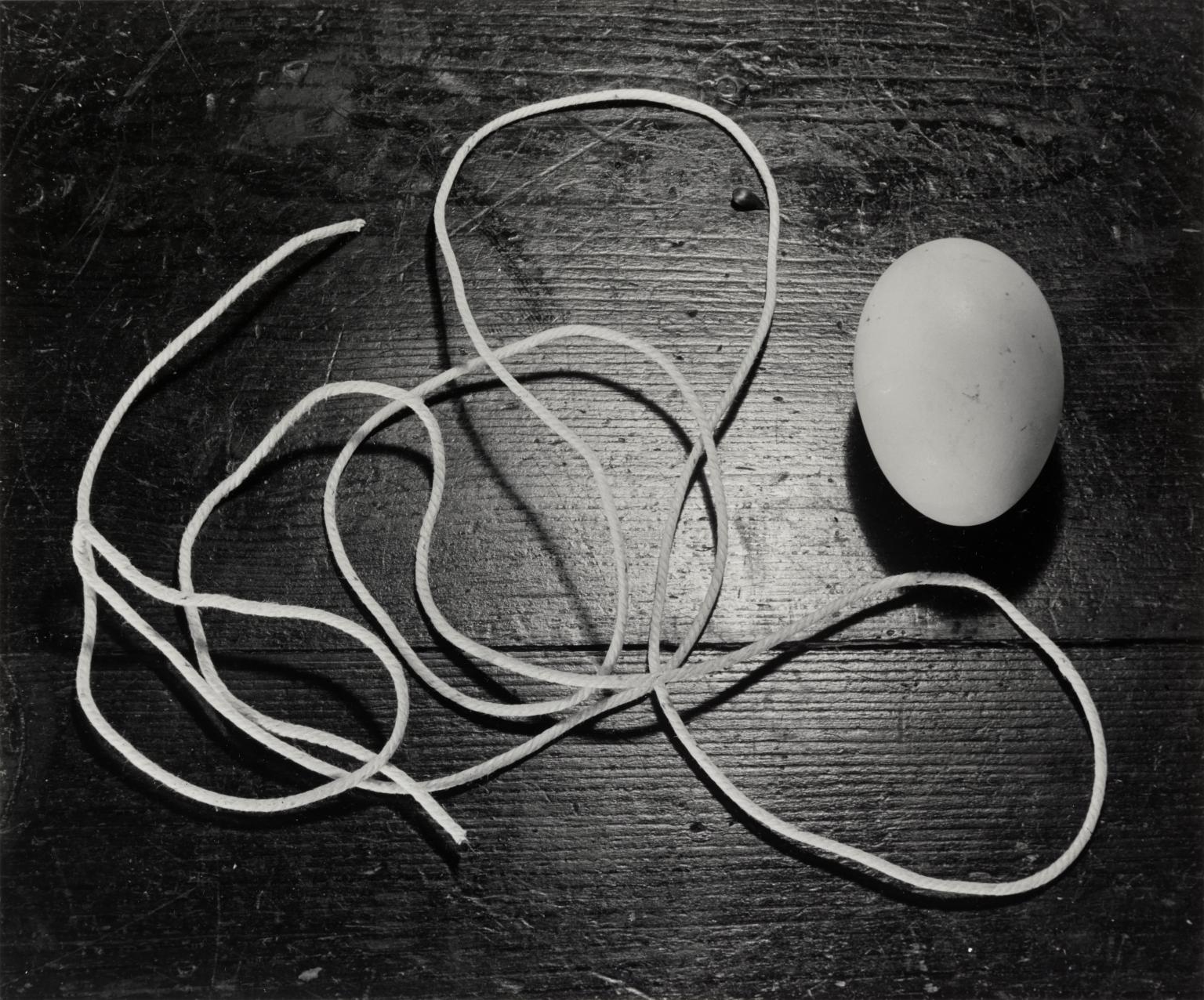 Horacio Coppola

,

Egg and Twine

1932, printed c.1950–70

An experimental photographic study in form, materiality and contrast, Egg and Twine shows a white egg alongside a twisted piece of white string. These two bright objects sit against a dark background of what appear to be wooden floorboards. The study likely dates from the Argentinian Coppola's time studying at the Bauhaus Photography Department in Berlin, Germany, from 1932–3, under the German photographer Walter Peterhan.

Gallery label, January 2022
9/22
artworks in Modern Times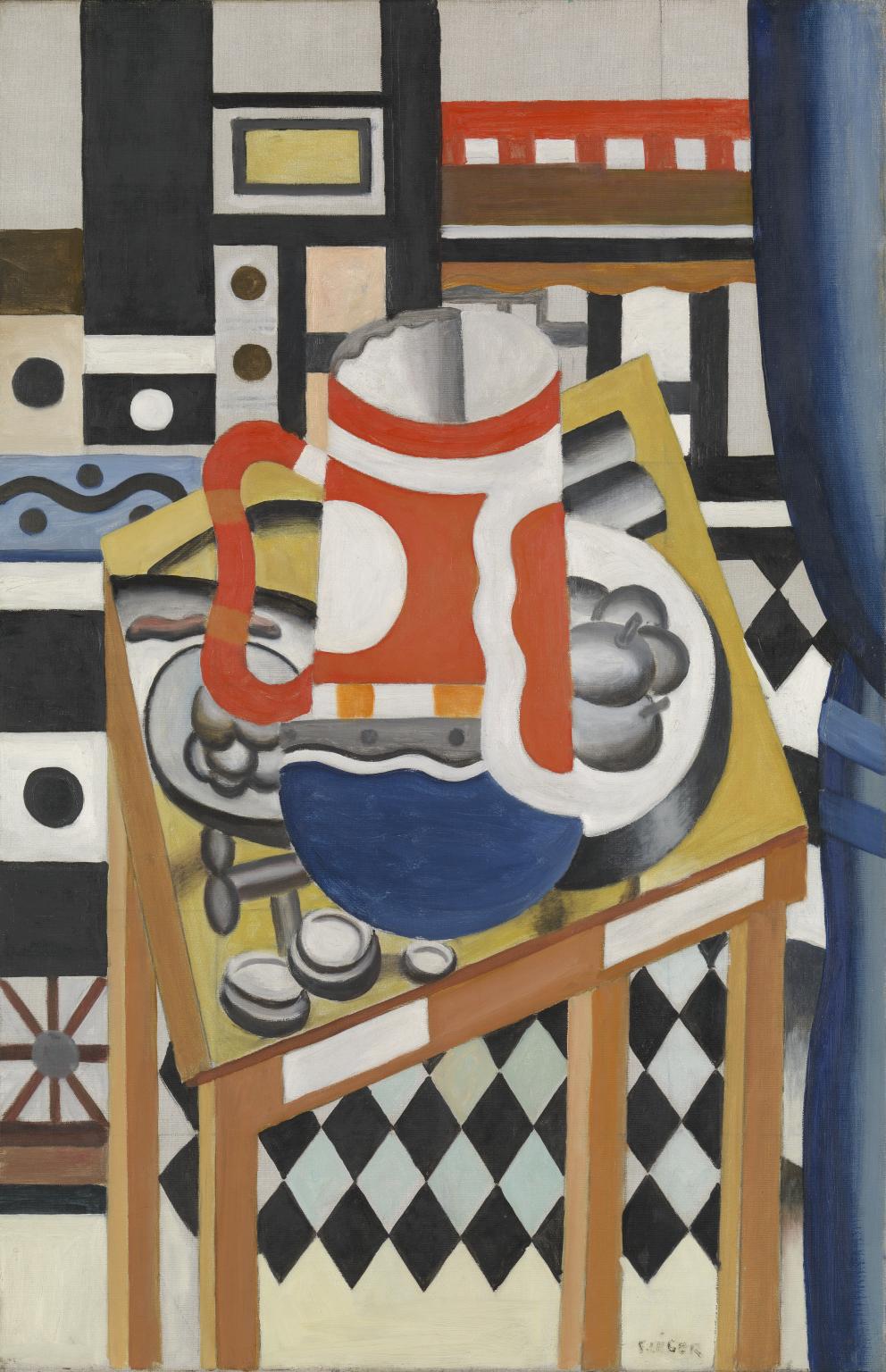 Fernand Léger

,

Still Life with a Beer Mug

1921–2

Léger believed that art should be accessible to all. He moved away from pure abstraction and towards the stylised depiction of real objects. He put great emphasis on order, clarity and harmony. In the 1920s, he developed an interest in geometric compositions. This painting shows a relatively naturalistic still life of a workman's lunch on a table. The primary colours of the mug and tablecloth contrast with the black and white patterns in the background

Gallery label, June 2021
10/22
artworks in Modern Times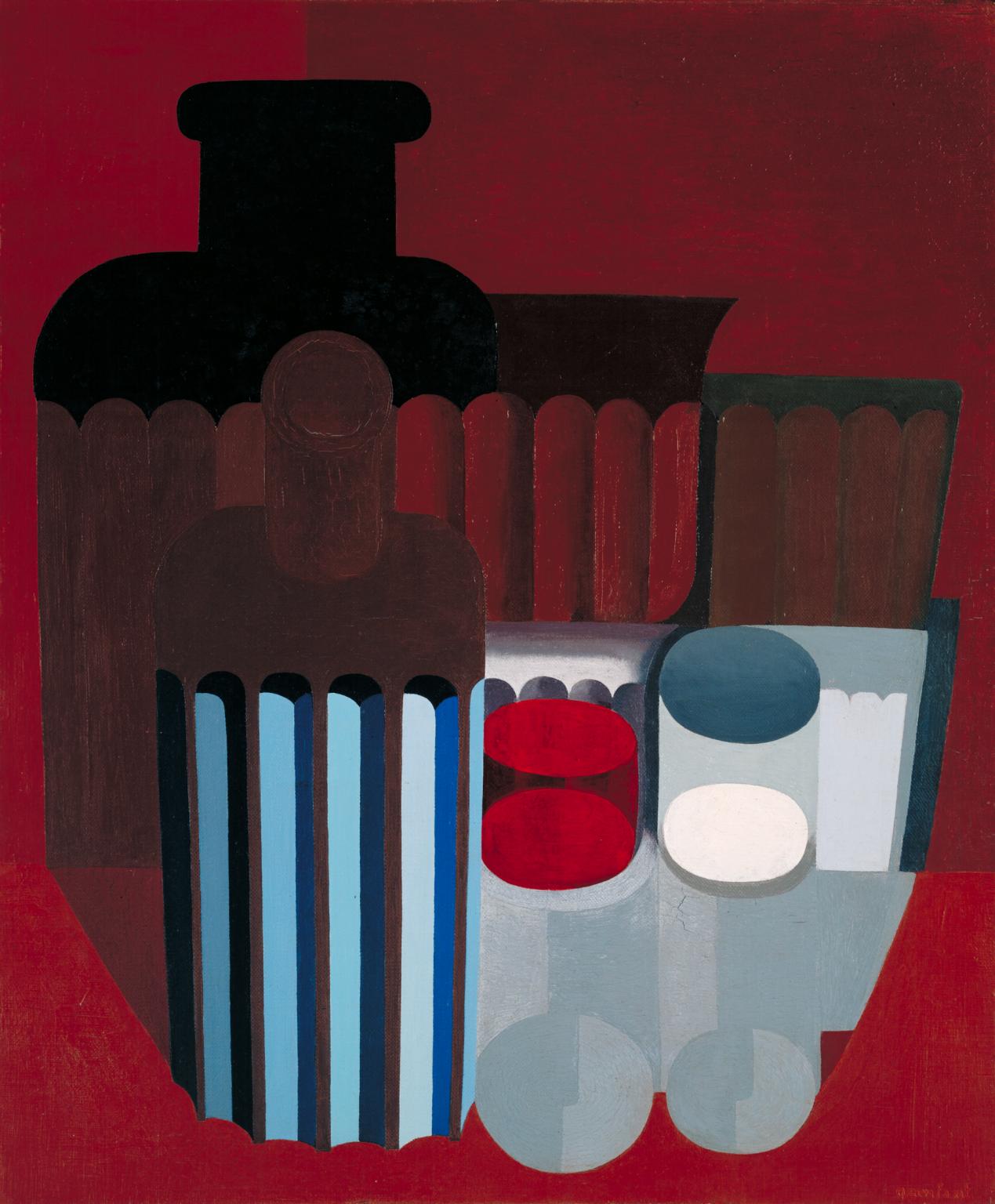 Amédée Ozenfant

,

Glasses and Bottles

c.1922–6

Ozenfant applied the principles of classical proportion to everyday, modern subjects. The fluting of the bottles in this painting recalls classical columns, and is echoed in the glasses. The relationships between these objects creates harmony and unity. Ozenfant believed that finding order in the world around us was fundamental to the experience of beauty. He wrote, 'the greatest human satisfaction is the feeling of collaboration or participation in this order'.

Gallery label, January 2019
11/22
artworks in Modern Times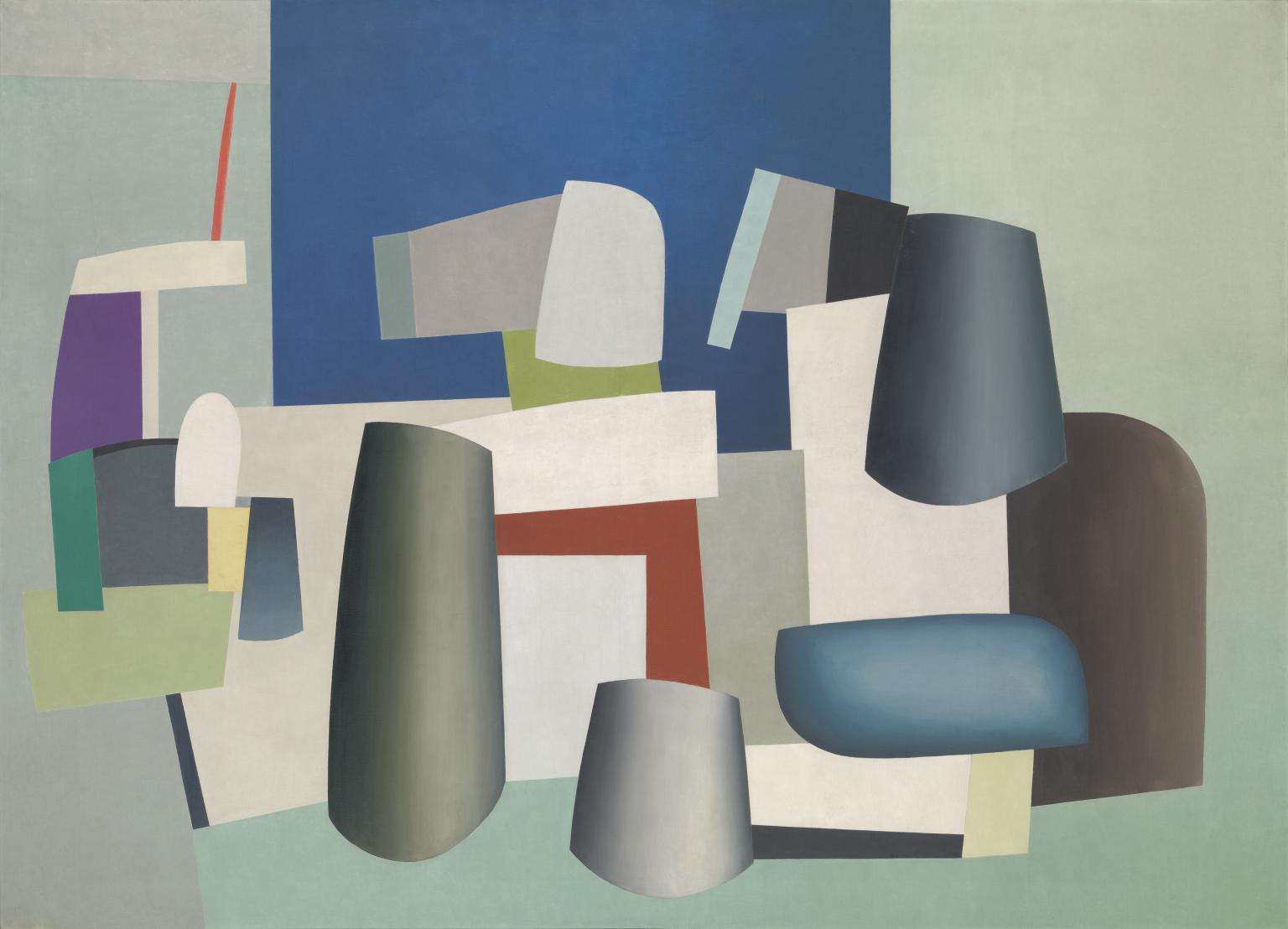 Jean Hélion

,

Ile de France

1935

Hélion was one of the most prominent abstract artists in Paris in the 1930s. He later returned to a more representational style. Ile de France is mostly composed of flattened planes of colour but the forms in the foreground appear solid and three-dimensional. At the time, Hélion reflected: 'The more I advance the more evident is the attraction of nature…the volumes want to become complete: objects, bodies.'

Gallery label, January 2019
12/22
artworks in Modern Times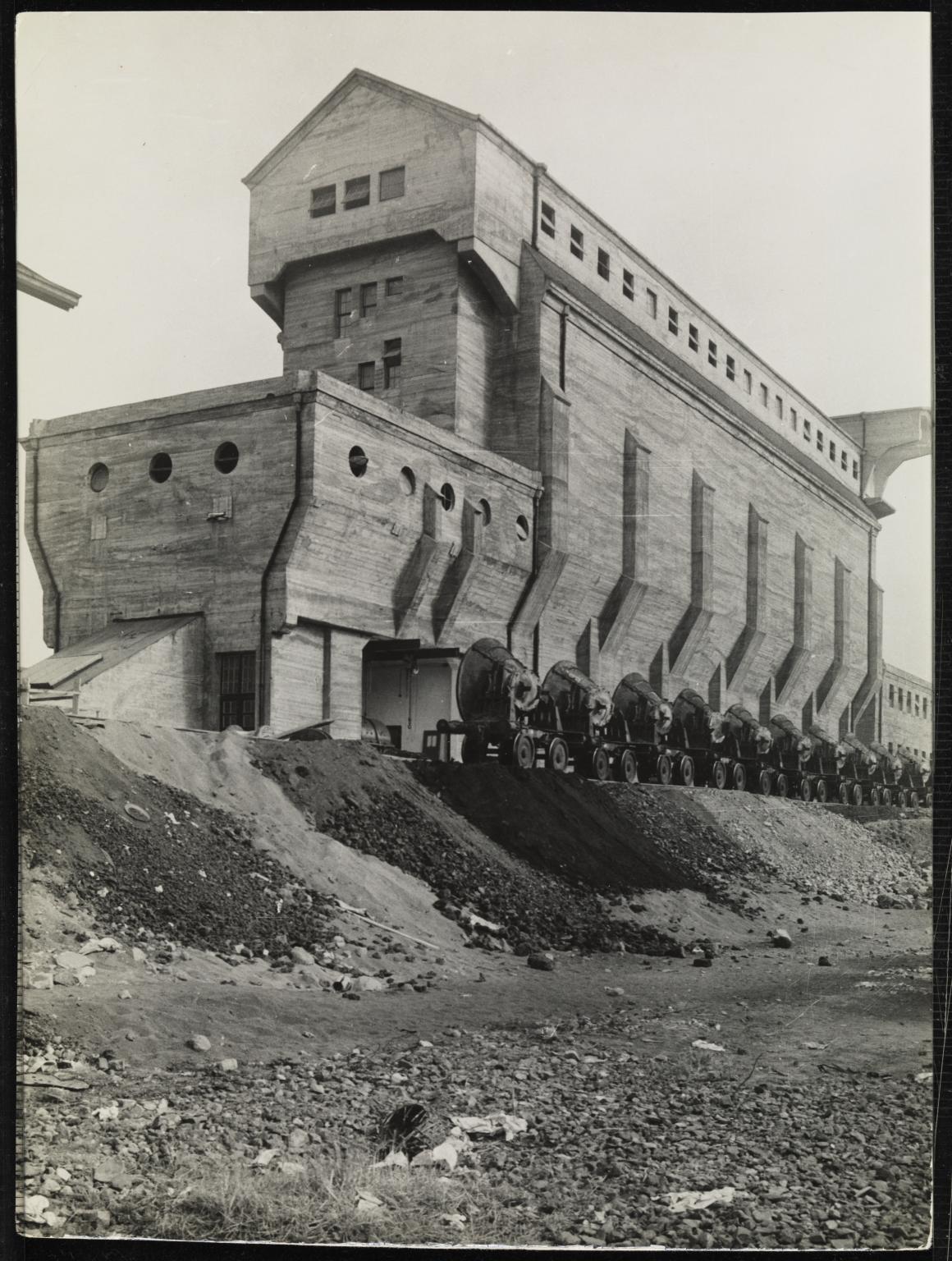 Albert Renger-Patzsch

,

Hörder Verein - Coal Mixing Plant (Dortmund)

before 1929, printed c.1929

This photograph shows the exterior of a mixing plant in which coal was sorted and cleaned, located in Dortmund in the Ruhr valley, Germany. From the mid-1920s Renger-Patzsch embarked on a series of photographs documenting the industrialisation of the Ruhr landscape. Like the majority of his industrial compositions, the scene in this image is deserted, devoid of workers, with the focus falling on the isolated building that dominates the composition. Shot from a low angle, the perspective lends the plant a monumental air.

Gallery label, January 2022
13/22
artworks in Modern Times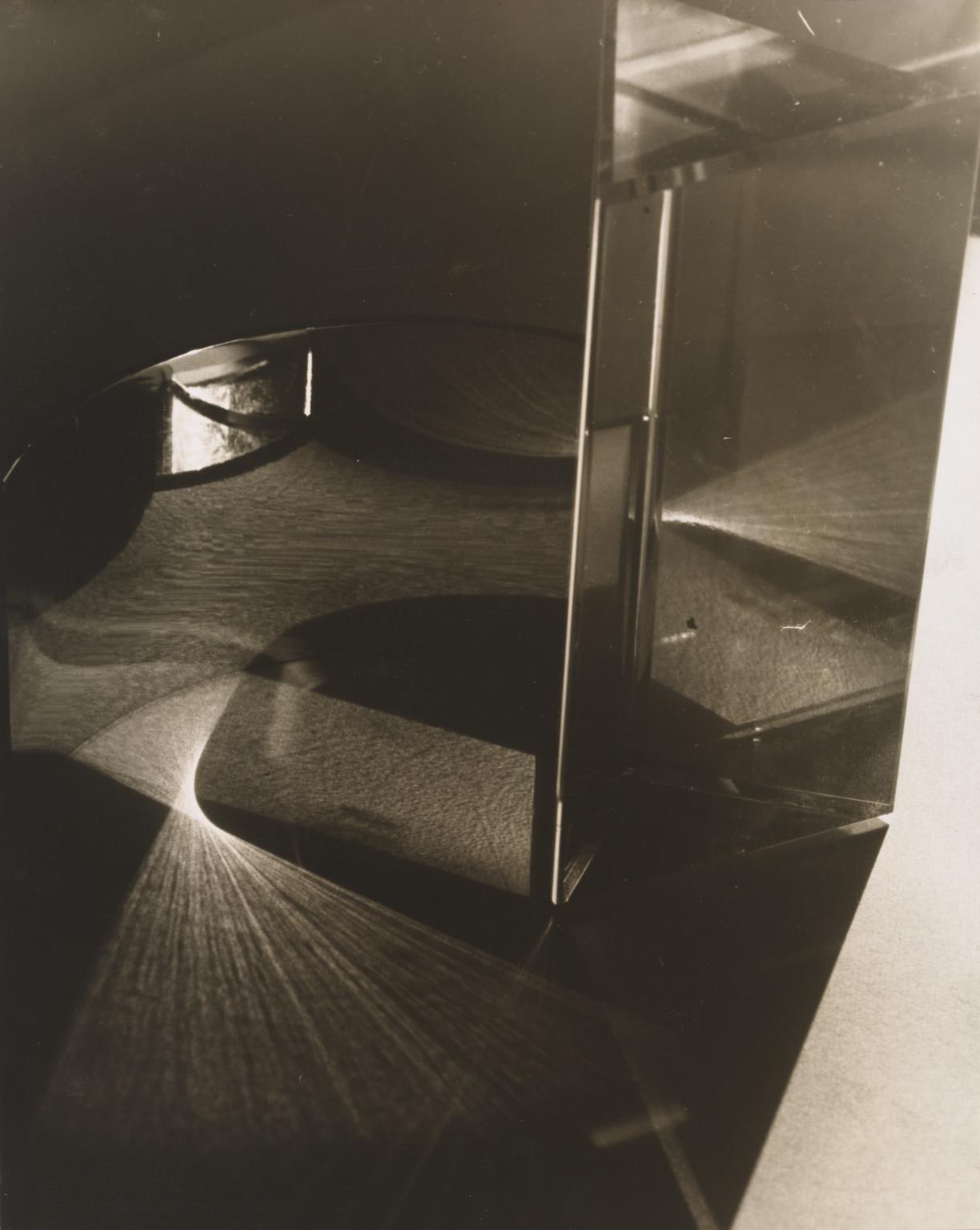 György Kepes

,

Prism and Wood

c.1939

Kepes was introduced to the 'new vision' of modern art techniques while collaborating alongside László Moholy-Nagy (1895–1946) at the Bauhaus School in Germany. In 1937 Kepes emigrated to the US at the invitation of Moholy-Nagy to run the Color and Light Department at the New Bauhaus in Chicago. He created photographic studies, like Prism and Wood, using geometric forms of prisms and cones and more organic elements including leaves, rocks, and wood. In this work, an optical prism shows the refraction of light.

Gallery label, January 2022
14/22
artworks in Modern Times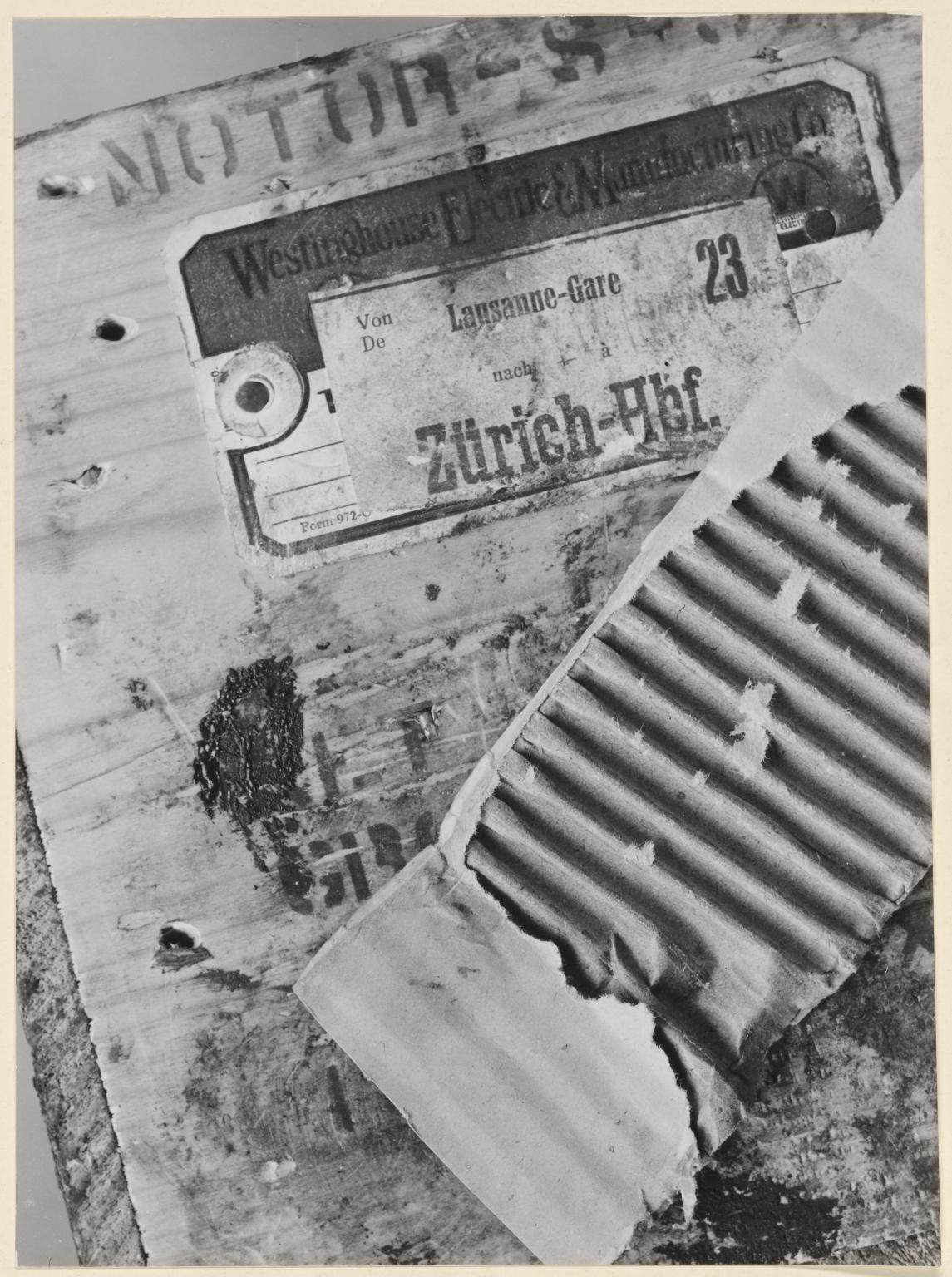 Werner Bischof

,

Crate with cardboard

1933

Crate with Cardboard depicts a seemingly discarded piece of corrugated cardboard on top of a beaten wooden packing crate. The crate bears the name of the place of origin ('Lausanne-Gare' – Lausanne Station) and destination ('Zürich-Hbf [Hauptbahnhof]' – Zürich Main Station). Bischof was interested in the formal qualities, structures and textures of everyday found objects. The graphic style of the photograph resembles the layering effects seen in popular collage and photomontage works of the 1930s.

Gallery label, January 2022
15/22
artworks in Modern Times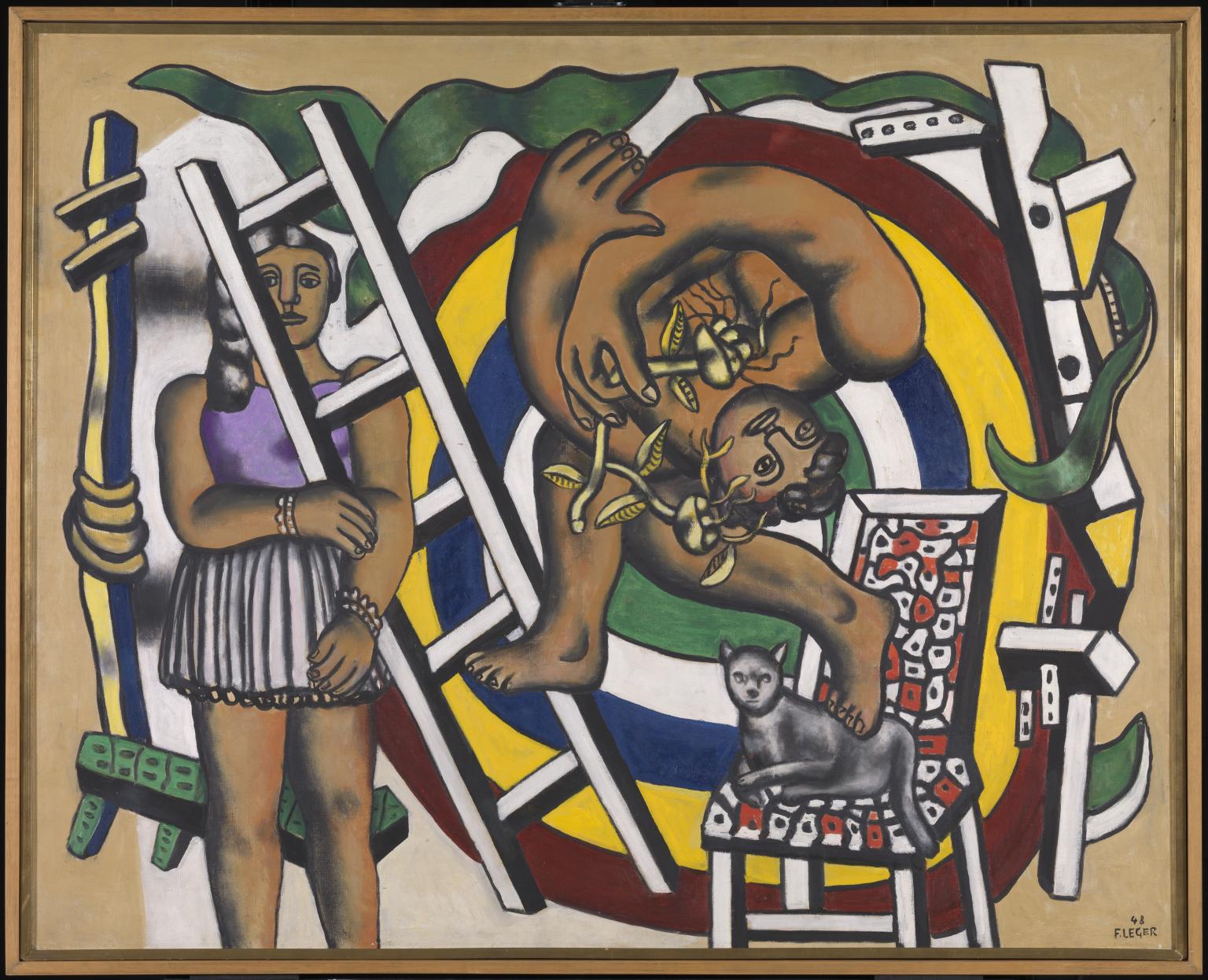 Fernand Léger

,

The Acrobat and his Partner

1948

Léger was closely involved with the Peace Movement at the height of the Cold War. Together with Picasso, he attended the Communist-sponsored Peace Congress in Poland in August 1948. The Acrobat and his Partner was completed only months before and captures the circus as a symbol of the energy of modern life and popular entertainment. He wrote of this painting: 'I work less by reflection than by instinct'. He strove to balance 'the dynamic and the static.' Here the partner holding the ladder provides the stability for the energetic movement of the acrobat and his disc.

Gallery label, February 2016
16/22
artworks in Modern Times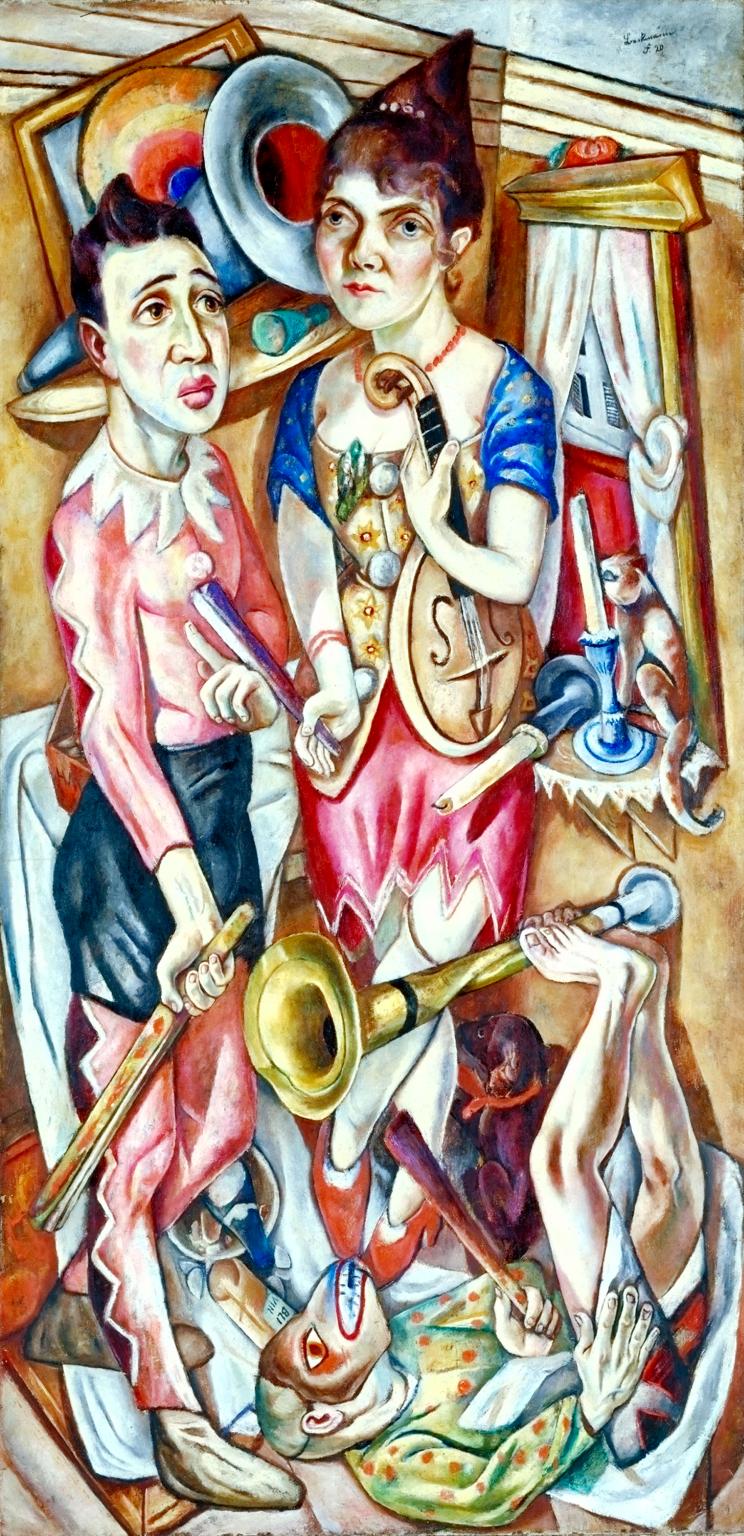 Max Beckmann

,

Carnival

1920

This work captures the climax of carnival season in Germany. A period of fancy-dress parties, masked balls and street processions. The two standing figures are based on close friends of the artist. The masked clown on the floor is thought to be Beckmann himself.The Nazis did not approve of Beckmann's work. They dismissed the distortions of his figures as 'degenerate' art. In 1933 the Nazi government removed Beckmann from his teaching post in Frankfurt. Several of his works were also included in their 1937 Degenerate Art show, prompting him to leave Germany for Amsterdam.

Gallery label, July 2019
17/22
artworks in Modern Times
Sorry, no image available
Iosif Gerasimovich

,

The Mullah's Third Wife

1928

Soviet cinema flourished during the 1920s, as Lenin's New Economic Policy (NEP) replaced the military communism of the Russian Civil War. Cinema poster artists such as Gerasimovich often blended geometric forms with the newly developed technique of photomontage. The Mullah's Third Wife addresses the struggle for the emancipation of women amongst the Soviet Muslim population. Gerasimovich, working for the state-sponsored production company Sovkino, presents the film by employing the star aesthetics of contemporary western cinematography, which had flooded the Soviet Union during the NEP period.

Gallery label, January 2022
18/22
artworks in Modern Times
Sorry, no image available
Georgii Stenberg, Vladimir Stenberg

,

An Ordinary Story

1927

The creative duo Vladimir and Georgii Stenberg are considered to be the most innovative and important poster artists of 1920s Soviet cinema. With backgrounds in abstract painting and construction-making, they created stage sets and costumes for the avant-garde theatre and pioneered photomontage in cinema posters. In 1928 they stated, 'We have complete freedom in handling the material, without observing any proportions between objects and figures, and between their individual details. In short, we use everything that can captivate any passer-by in his tracks'.

Gallery label, January 2022
19/22
artworks in Modern Times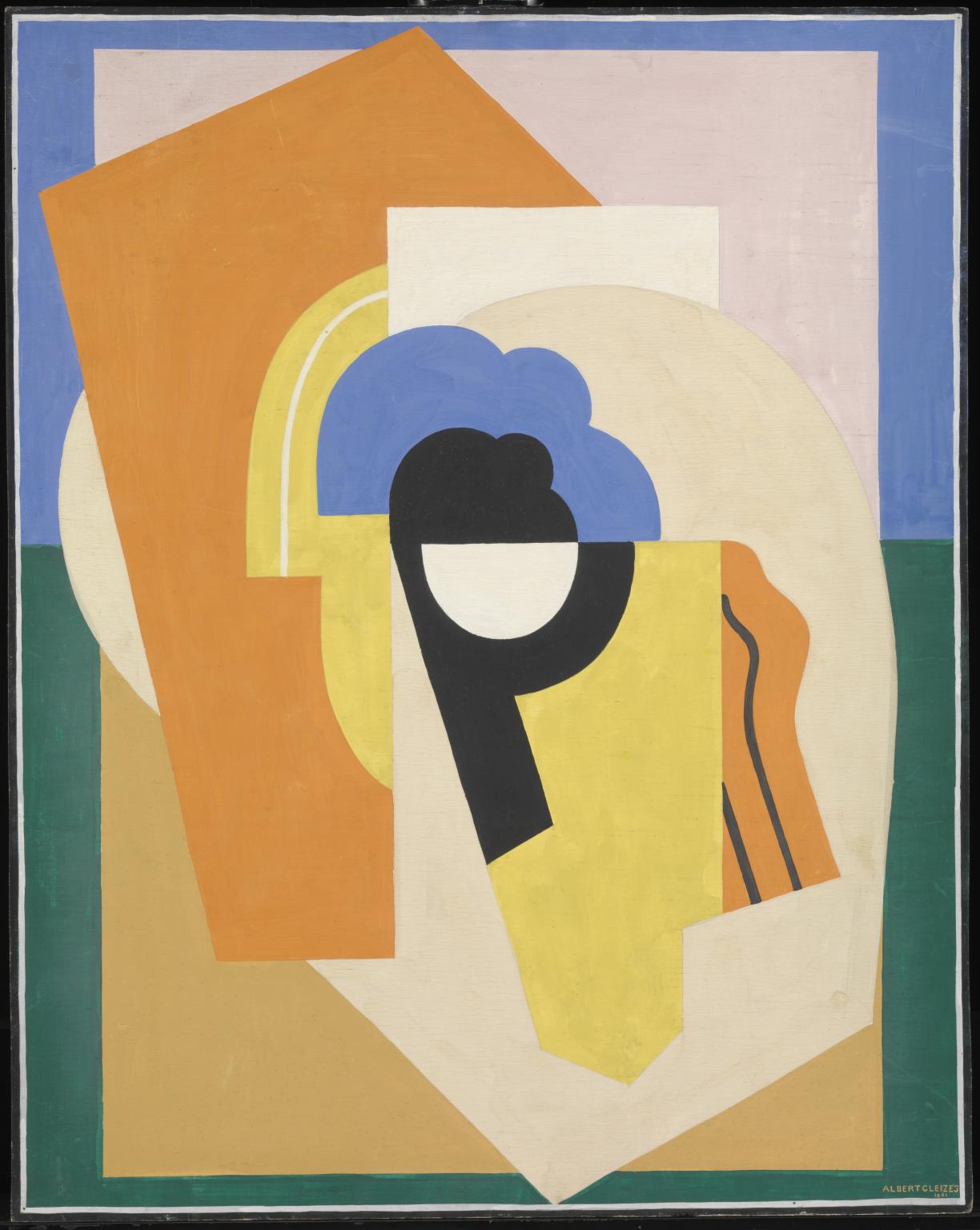 Albert Gleizes

,

Painting

1921

Gleizes's abstract paintings often keep strong links with subject matter that inspired them. Here the image may be based on a female head, possibly that of the artist's wife. Gleizes was a pacifist but was conscripted into the French army in the First World War. Deeply affected by this experience, he became gravely concerned with the future of society. He thought artists could help create a better world, not just by making beautiful things but by offering new ways of looking.

Gallery label, January 2019
20/22
artworks in Modern Times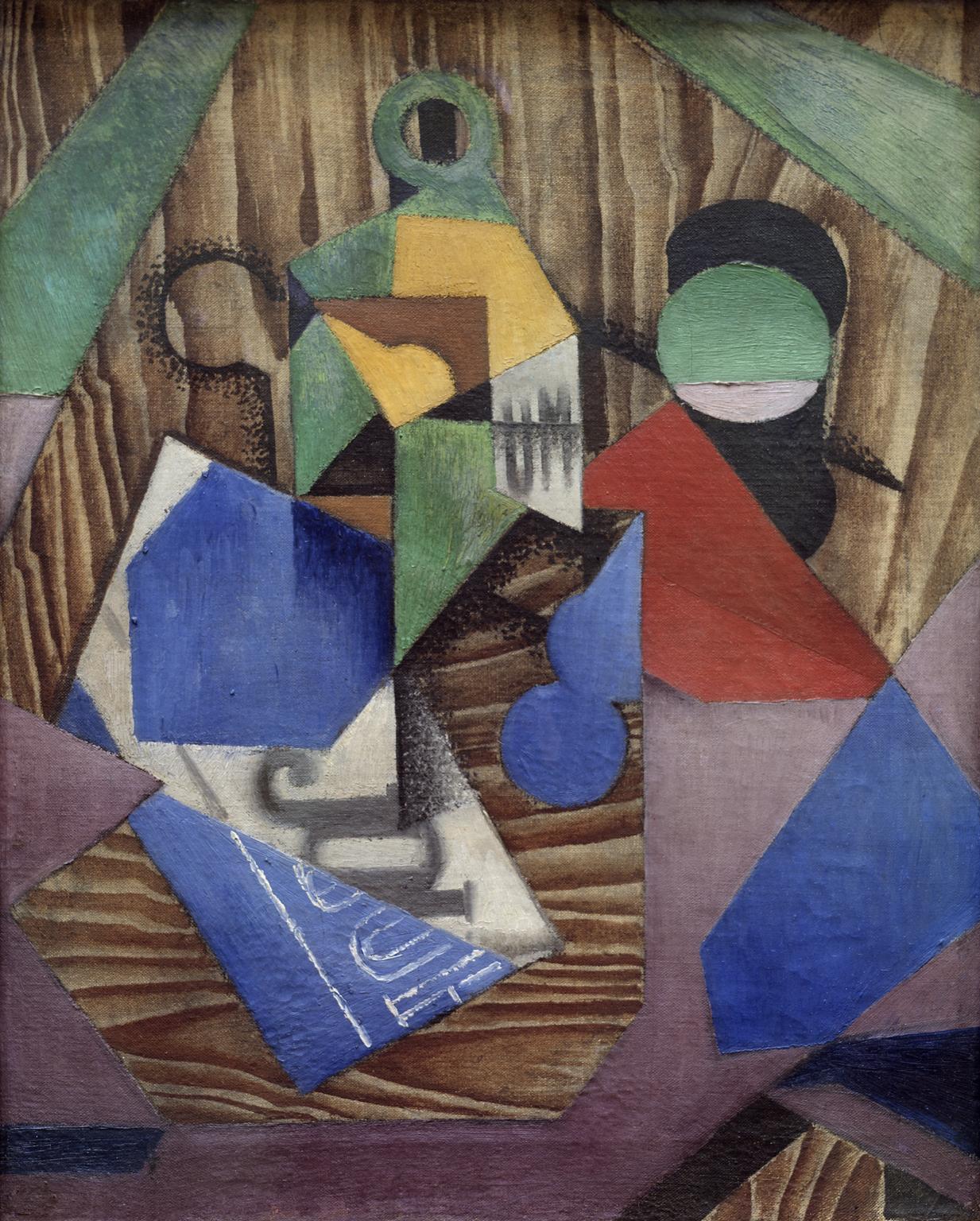 Juan Gris

,

Bottle of Rum and Newspaper

1913–14

Like many cubist works, Gris's painting provides a revised experience of the everyday, whether in the studio or in a familiar café. Glimpsed letters confirm the positions of the two objects: UM for rum, JOUR (of 'journal') for the newspaper. A table is indicated by the false wood-graining, a house-painter's skill much admired by the cubists because it is identifiably an illusion. Gris interweaves these fragmentary images of the familiar into a complex, carefully balanced structure.

Gallery label, August 2013
21/22
artworks in Modern Times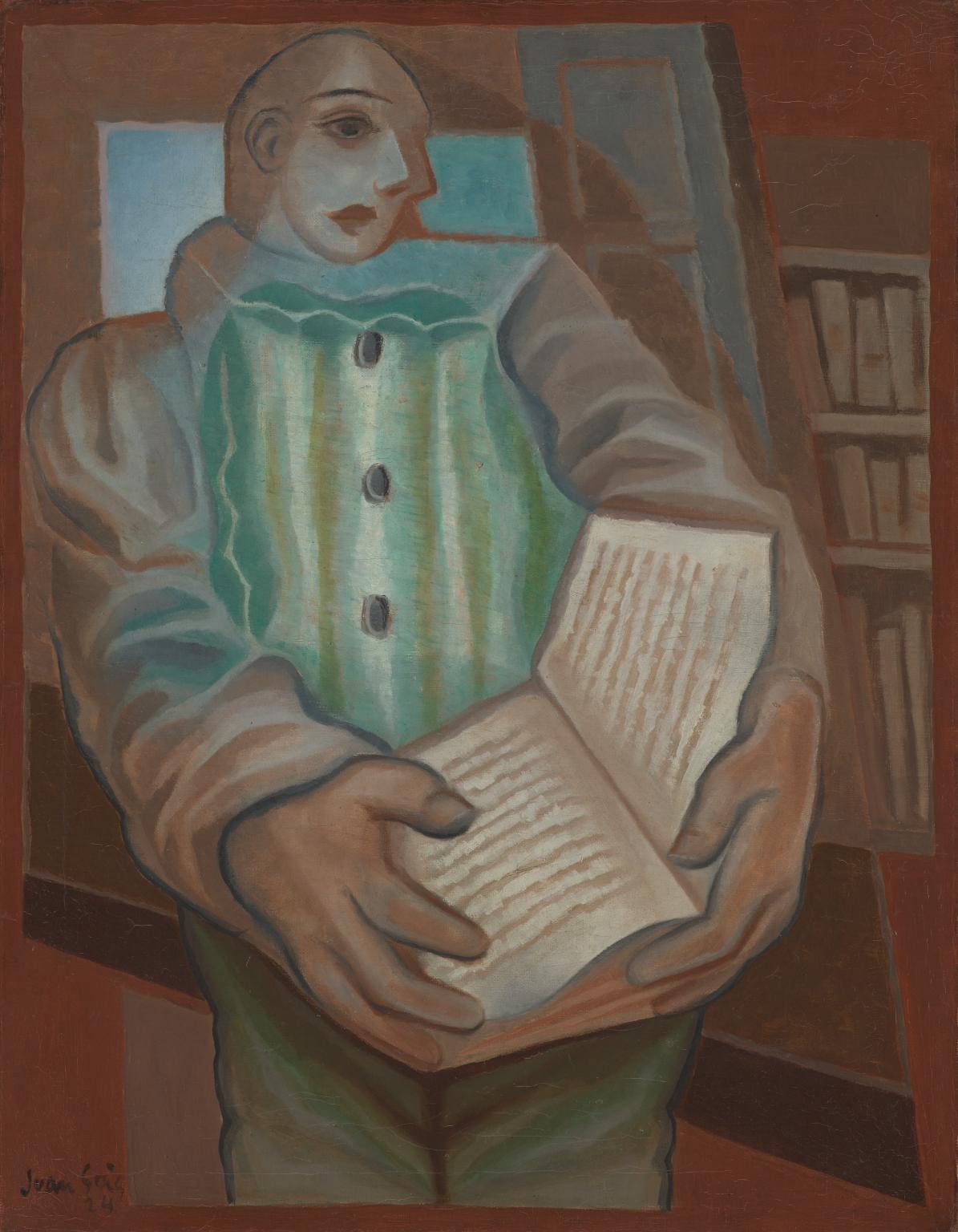 Juan Gris

,

Pierrot with Book

1924

Although this painting is resolutely figurative, it is strongly influenced by Cubism. Pierrot's upper body is neatly framed within the architectural framework of the window behind him and the depiction of his face combines a frontal and sideways perspective. The greatly exaggerated hands contrast with the impression of daintiness given by Pierrot's cupid-bow mouth and the soft pastel hues employed by Gris.

Gallery label, September 2004
22/22
artworks in Modern Times
Art in this room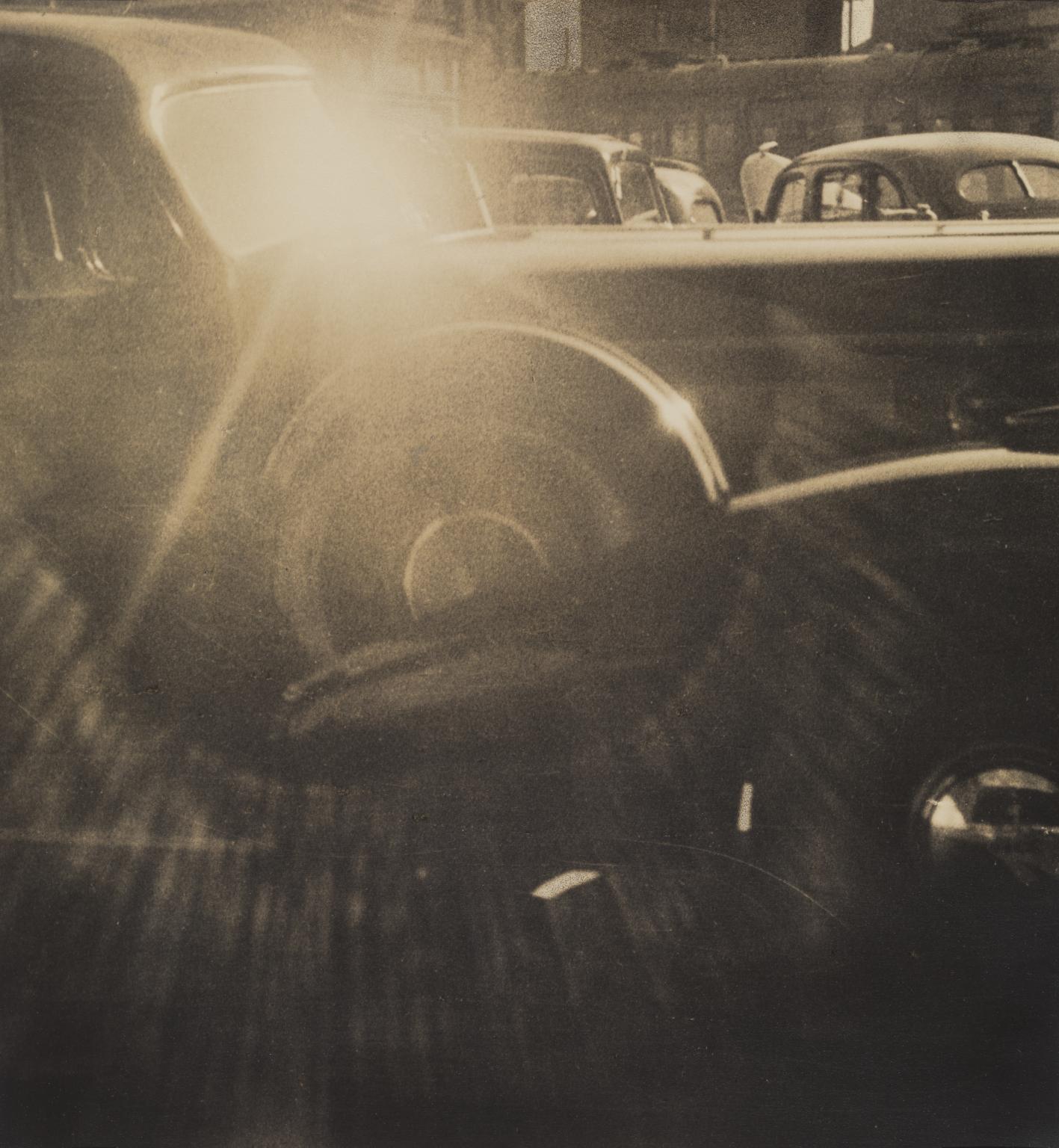 Shikanosuke Yagaki
Untitled (Street)
1930–9
Robert Delaunay
Windows Open Simultaneously (First Part, Third Motif)
1912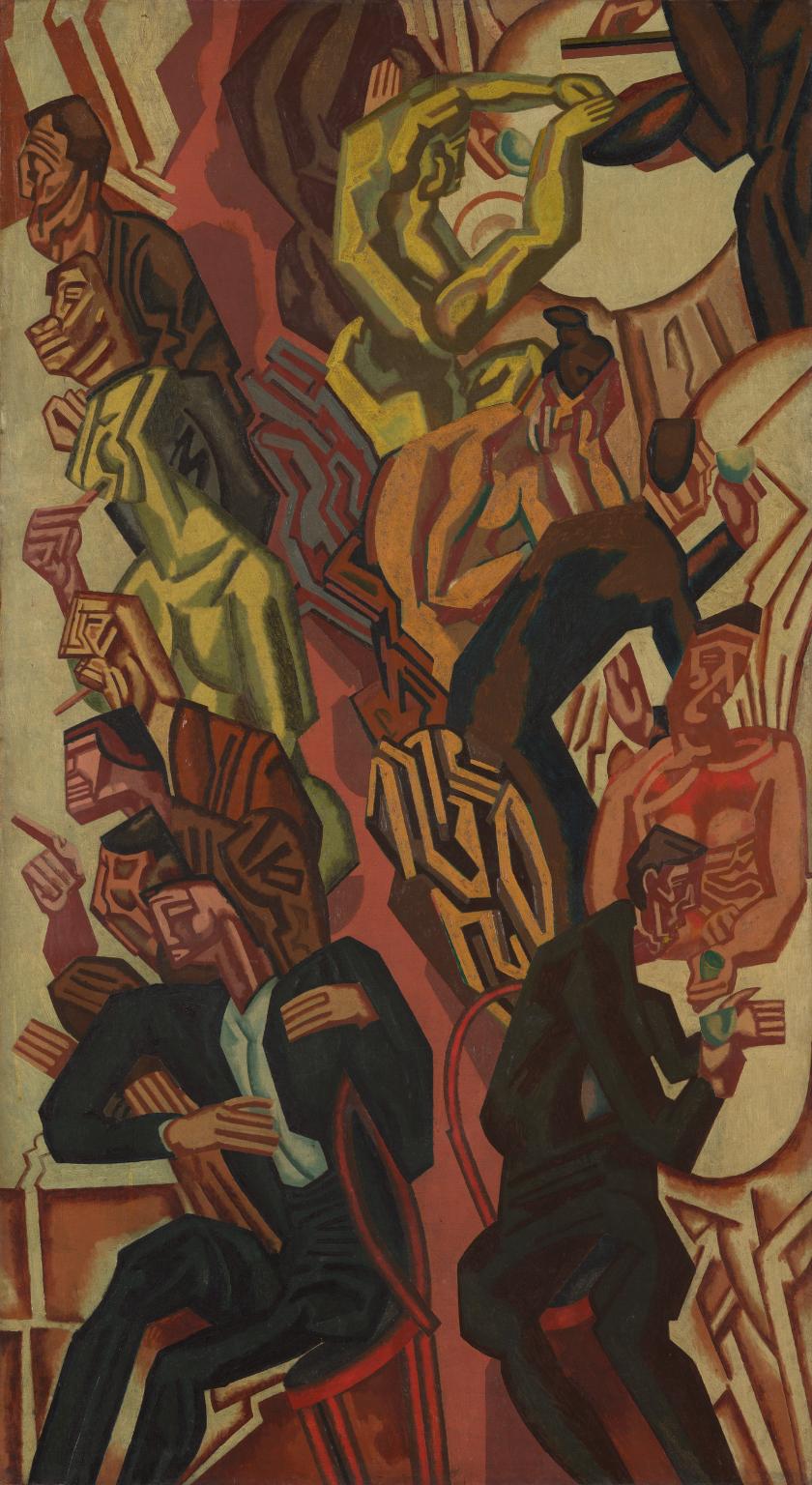 William Roberts
The Diners
1919
Sorry, no image available
Diego Rivera
Still Life
1916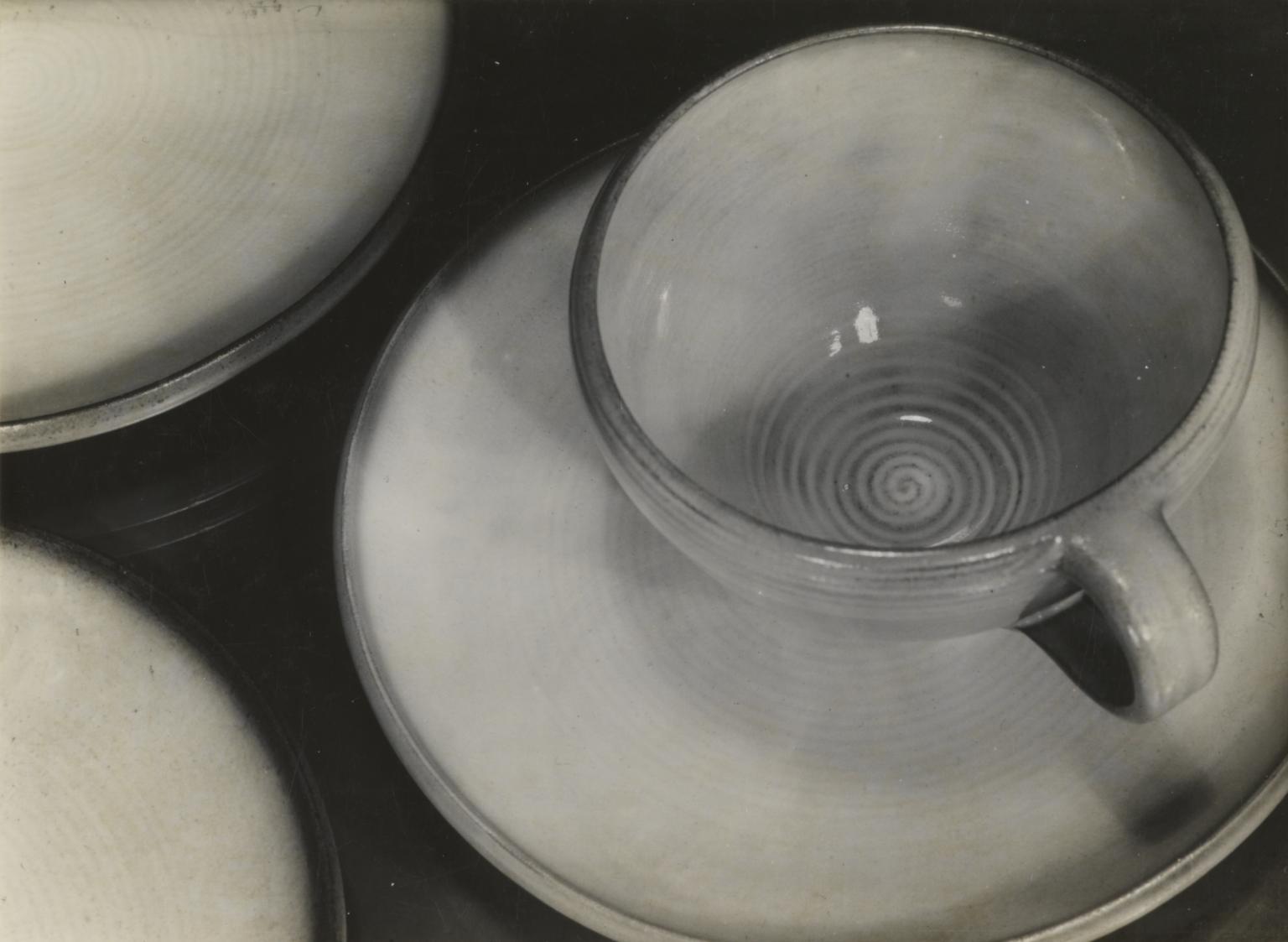 Aenne Biermann
Ceramic Cup
c.1929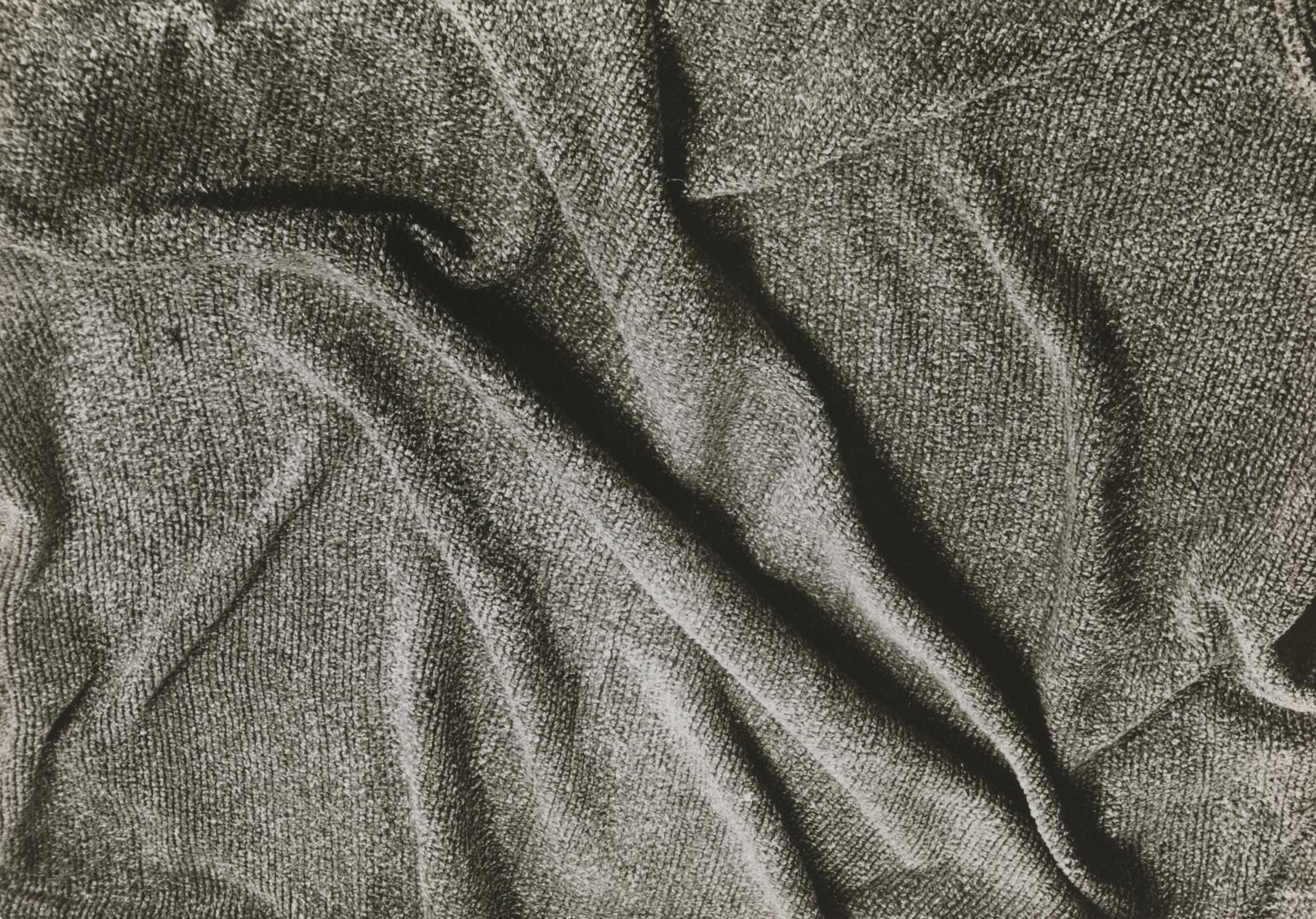 Judith Karasz
Material Structure (Anyagstruktúra)
1931
You've viewed 6/22 artworks
You've viewed 22/22 artworks