A whole floor of the Blavatnik Building, Tate Modern's new ten-storey extension is dedicated to Members and Patrons. High up in the tower-like extension at the south of the gallery, the room has panoramic views across London, with window seats from which to enjoy it.
The room is designed with a focus on dining and working – with WiFi and a smaller quiet space.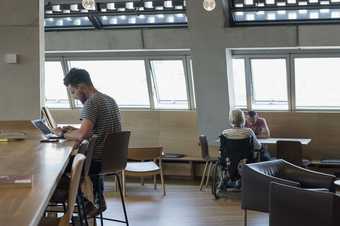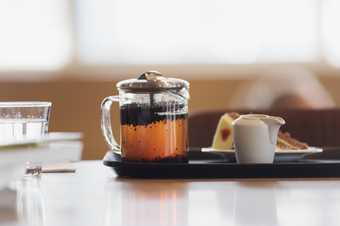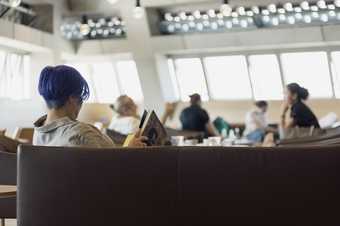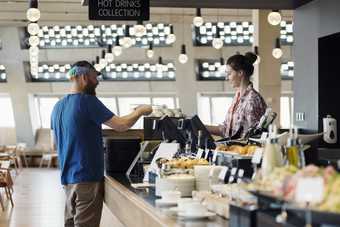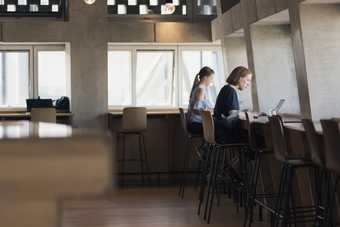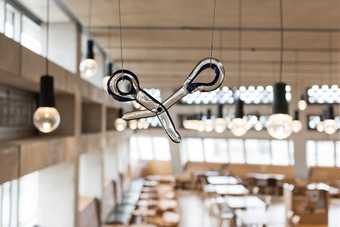 Tate Members Artist Commission: Rose Wylie
The Granville-Grossman Members Room is now commissioned with specially made artwork by Rose Wylie for the new Tate Members Artist Commission.
Every two years, Tate Members ask a contemporary British artist featured in the Tate Collection to make artwork exclusively for Members.
Wylie's display in the Members Room features 12 beautiful glass objects, handmade especially for the space, along with imagery created to work in dialogue with the sculptural works.
Based in Kent, Wylie is known for her bold and loosely painted large-scale canvases. Weaving together imagery from different sources with elements personal to the artist, her work offers a direct and wry commentary on contemporary culture.