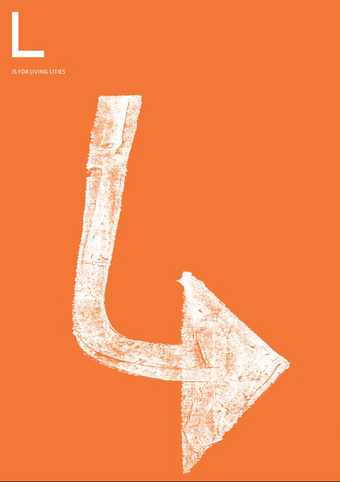 This resource aims to:
Extend and deepen student learning in the Living Cities display through meaningful encounters with art and artworks
Support conversation through looking, thinking and participating
Engage students with art and artworks through contemporary artists' practice
Showcase the relationship between drawing and moving
Help your class see drawing as a performative or collective process
We trust teachers' expertise to adapt the resources according to their group's ability. Have fun and experiment with the resource. Activities can be broken down or expanded.
We suggest teachers use the questions in the resources to help frame group discussion – this could be a whole group, smaller groups or in pairs. There are no wrong answers.
How do you use this resource?
Individually move freely around the gallery and as you move shout out what you see, feel, hear and smell (yes, it's ok to talk loudly in the gallery!)
Gather into small groups
Tear off the blank space of the resource to draw on – keeping the instructions –and place their blank pieces together create a bigger piece
In turns, draw as a group. Each piece of paper is then used individually, as a map, guiding your group around the display – starting form an artwork of their choice
Continue to use the paper to make notes and draw as the group moves in the space. Note down what you see, hear and smell
Come together as a group and join up all their pieces of paper and have a group discussion
If you have additional questions about the resource, how to use this resource with a school group or if they are interested in other resources please contact the Schools & Teachers team.
About this activity
This activity was devised in response to the Living Cities display by artist Bettina Fung and artist Shepherd Manyika. Bettina's practice explores performative aspects of drawing, where process is as much a part of the work as the end result. In their conversations towards creating the resource, Bettina and Shepherd's discussed:
The relationship between drawing (in space) and moving (in space)
What drawing does differently to looking
Drawing as a performative or collective process