What does it mean to be modern? Modern Conversations explores this question through 100 years of British and international art.
The artworks displayed in these six rooms span the 20th century through to the present day. Throughout this extraordinary 'modern' era, industrial growth and technological advancements has transformed daily life. While this rapid globalisation has brought benefits for some, it has also been founded on widespread losses of cultural traditions and rights. The artists raise questions about modern experience, such as: How do we relate to the natural and built environment? What is the experience of inhabiting a human body? What happens when science and technology overturn established beliefs?
Tate St Ives
Level 2, Level 3
Gallery admission required
Entry to both the display and the gallery is free for Tate Members, Locals' Pass holders and under 18s.
Become a member
6 rooms in Modern Conversations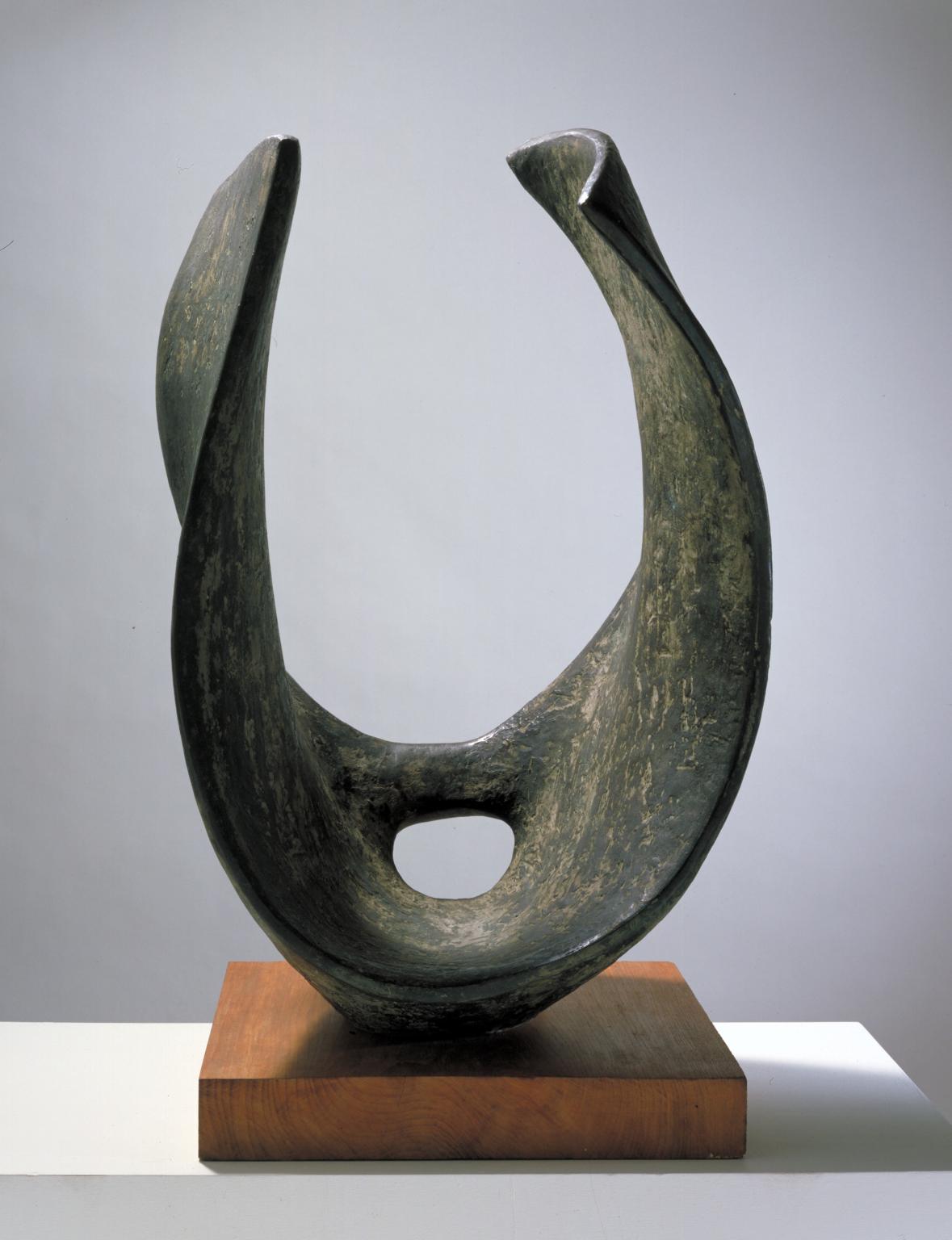 Dame Barbara Hepworth

,

Curved Form (Trevalgan)

1956

Hepworth settled in St Ives during the Second World War. Inspired by the local landscape, she began to sculpt her responses to the natural forms around her. Trevalgan is the name of a hill near her home. There, she wrote, 'the cliffs divide as they touch the sea facing west. At this point, facing the setting sun across the Atlantic, where sky and sea blend with hills and rocks, the forms seem to enfold the watcher and lift him towards the sky.' The sculpture is not a literal representation of the divided cliffs, but a personal expression of Hepworth's physical and spiritual encounter with nature.

Gallery label, May 2007
1/12
highlights in Modern Conversations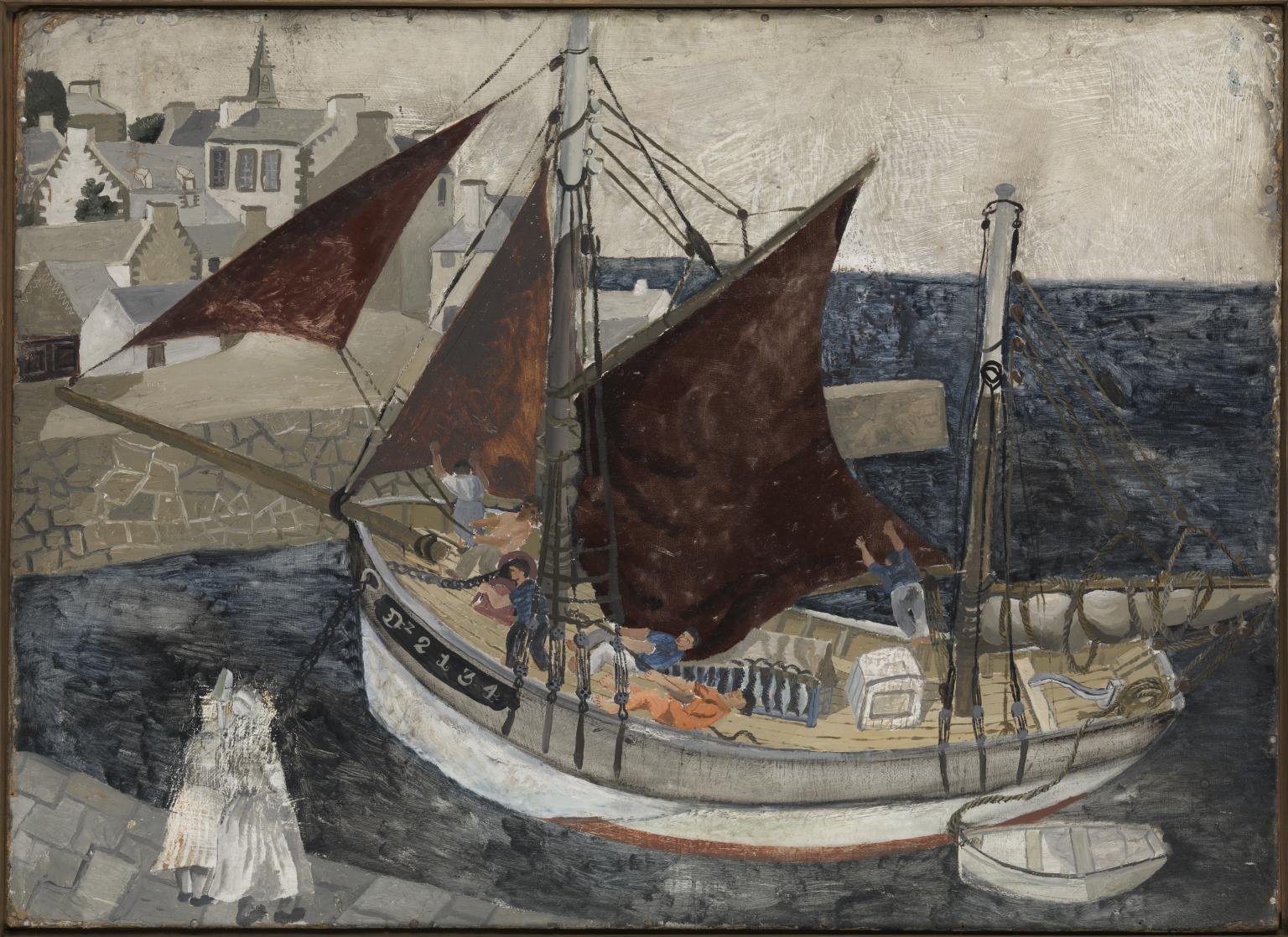 Christopher Wood

,

Boat in Harbour, Brittany

1929

Though in Brittany, this scene is similar to many works painted by Wood in Cornwall. Towards the end of his short life, Wood spent periods working in both places in pursuit of a 'naïve' style of painting. In 1928 he visited Cornwall with his friends Ben and Winifred Nicholson. In St Ives the two men came across Alfred Wallis, whose 'primitive', child-like paintings made a deep impression on their subsequent work. For them, adopting Wallis's instinctive style allowed them to reject the artificiality of established painting for a more authentic mode of expression.

Gallery label, July 2007
2/12
highlights in Modern Conversations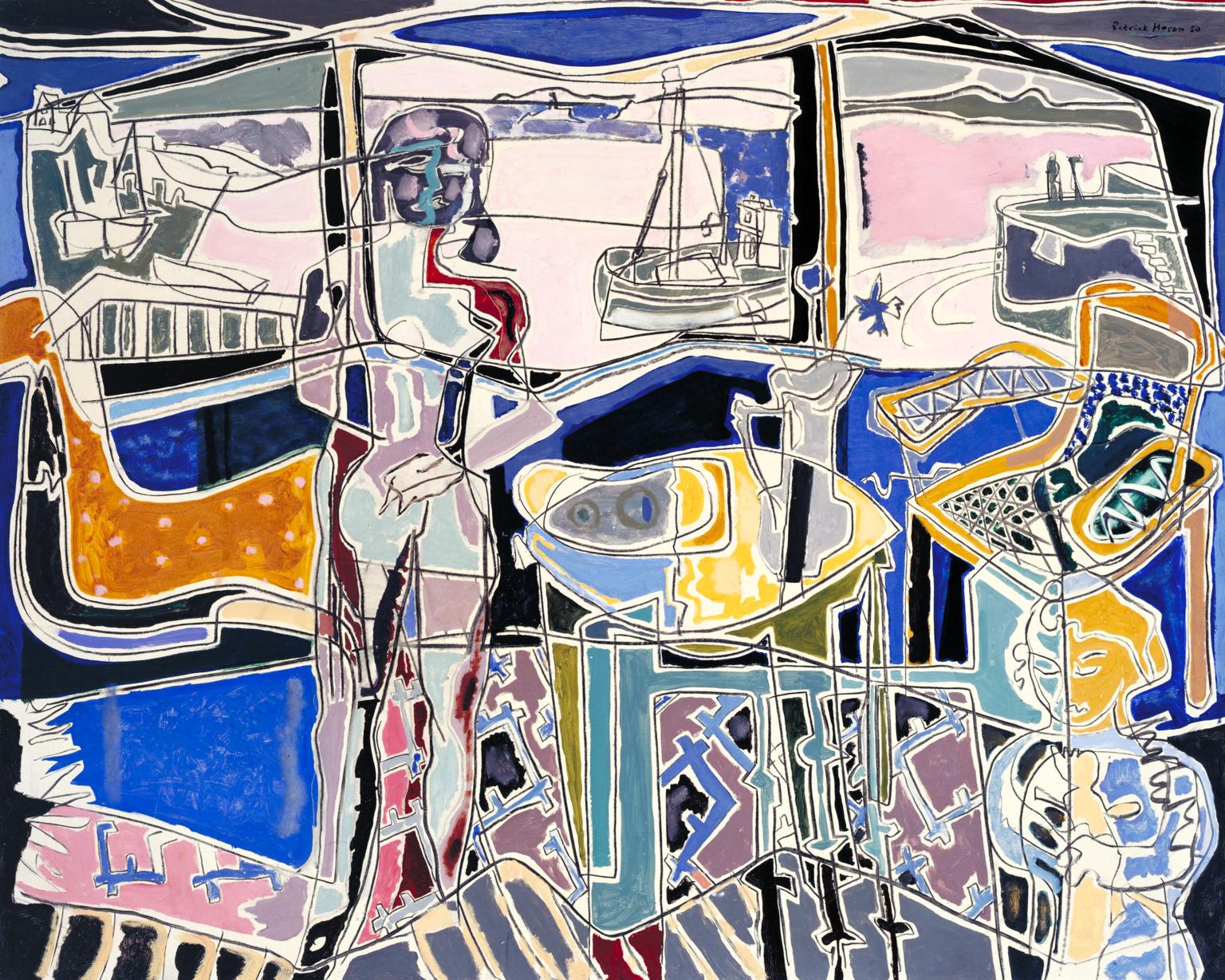 Patrick Heron

,

Harbour Window with Two Figures : St Ives : July 1950

1950
3/12
highlights in Modern Conversations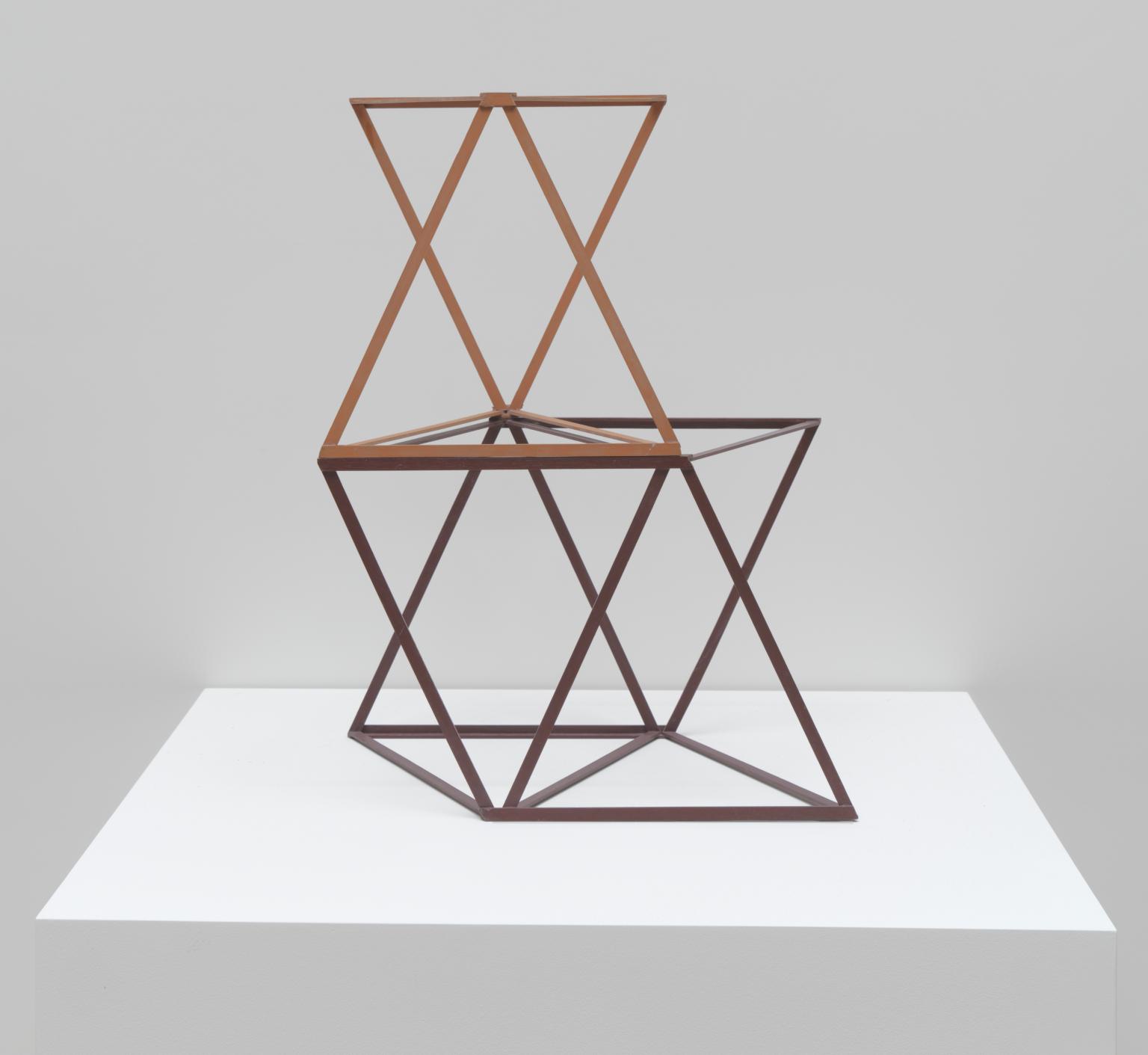 Rasheed Araeen

,

Lovers

1968

Araeen trained as a civil engineer, and his sculptures are constructed using geometric forms. Lovers combines two structures, each of which consists of a series of triangles that have been rotated and orientated in different ways. The work can be shown in two different configurations: either with the two parts next to each other, or on top of each other. This introduction of alternative possibilities challenges the idea of the artwork as a fixed object conceived by a single individual.

Gallery label, October 2016
4/12
highlights in Modern Conversations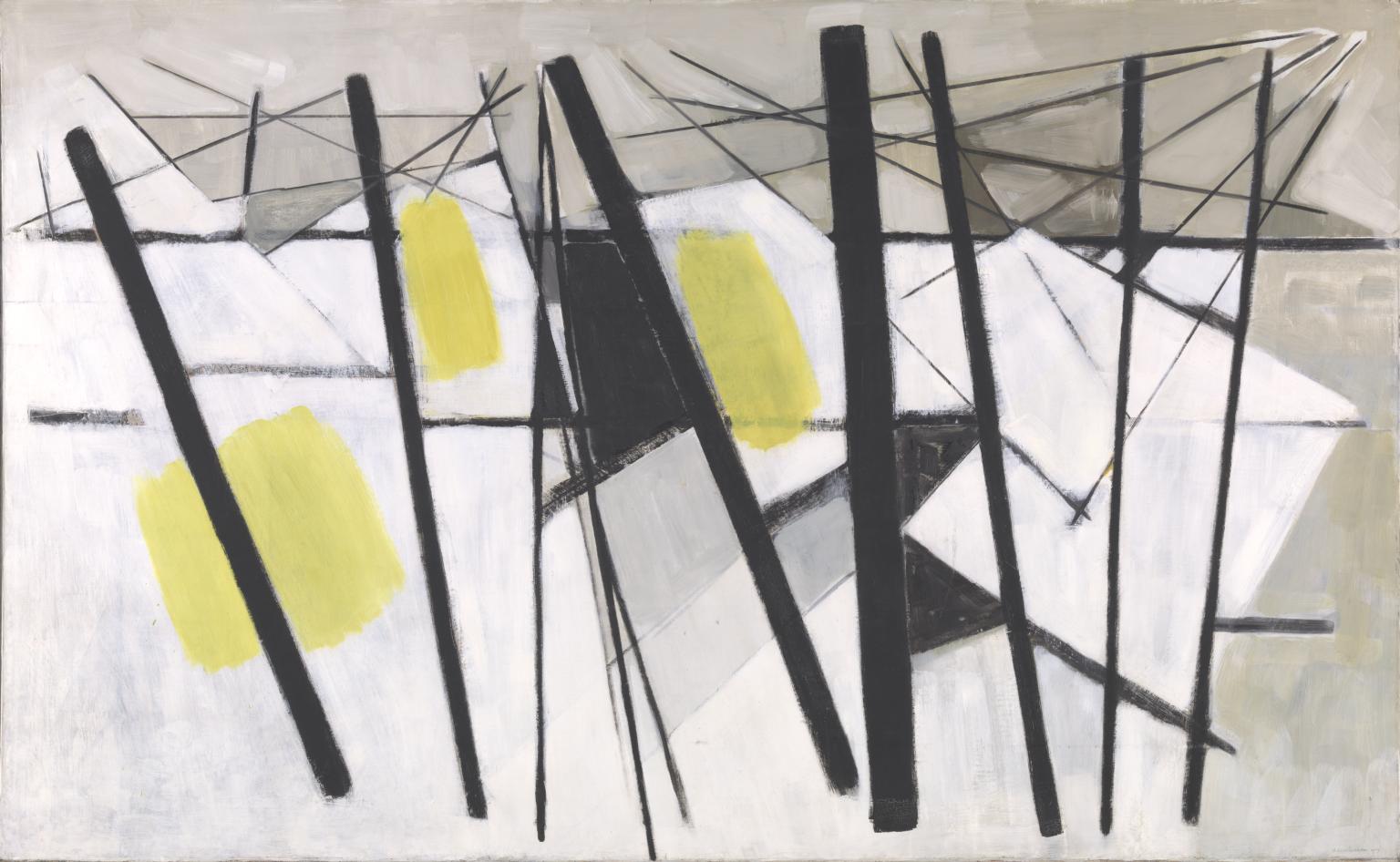 Wilhelmina Barns-Graham

,

White, Black and Yellow (Composition February)

1957
5/12
highlights in Modern Conversations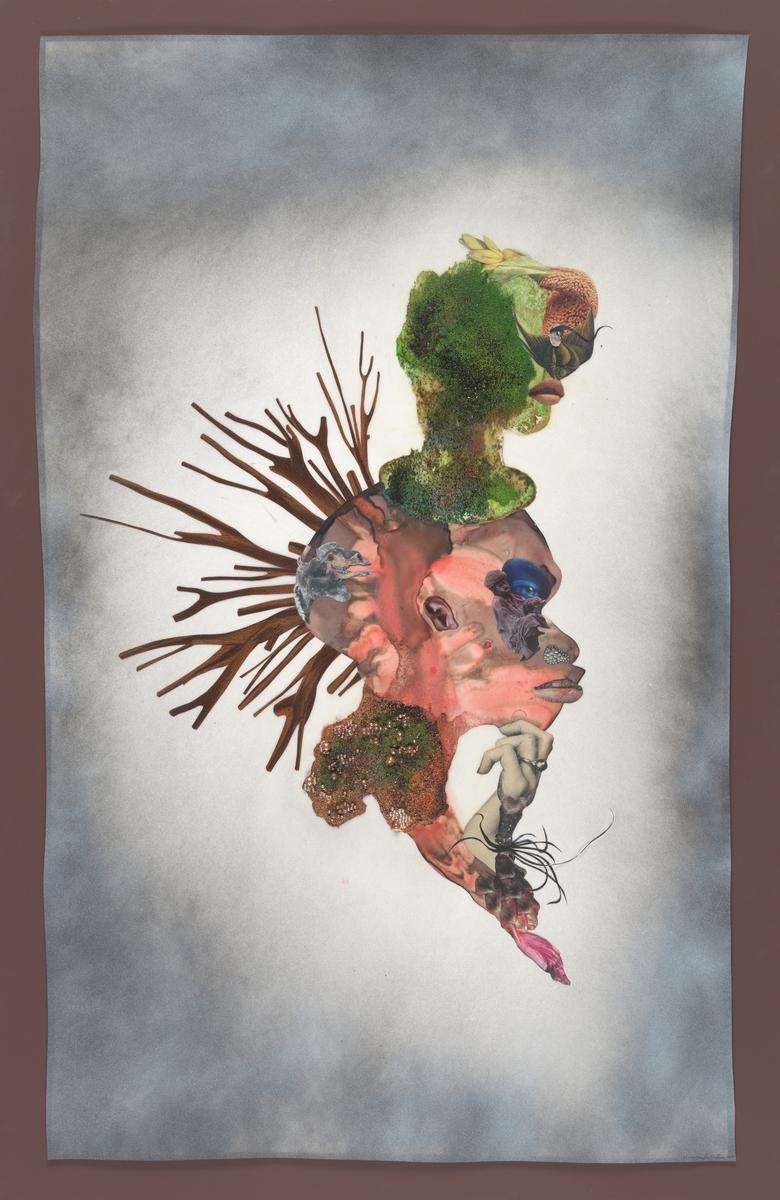 Wangechi Mutu

,

You were always on my mind

2007

Mutu's elaborate figurative paintings incorporate collaged materials from a variety of sources including medical journals, ethnographic photo-essays, fashion, wildlife and pornographic magazines. In this double profile, the larger, lower, head is mainly in earth tones, and includes collaged images of a begging figure and a jewelled hand. The smaller head is lushly coloured and partly built-up in layers of a moss-like plant substance. The entire construction suggests a conflation between natural and artificial constructions of beauty and plenty.

Gallery label, September 2008
6/12
highlights in Modern Conversations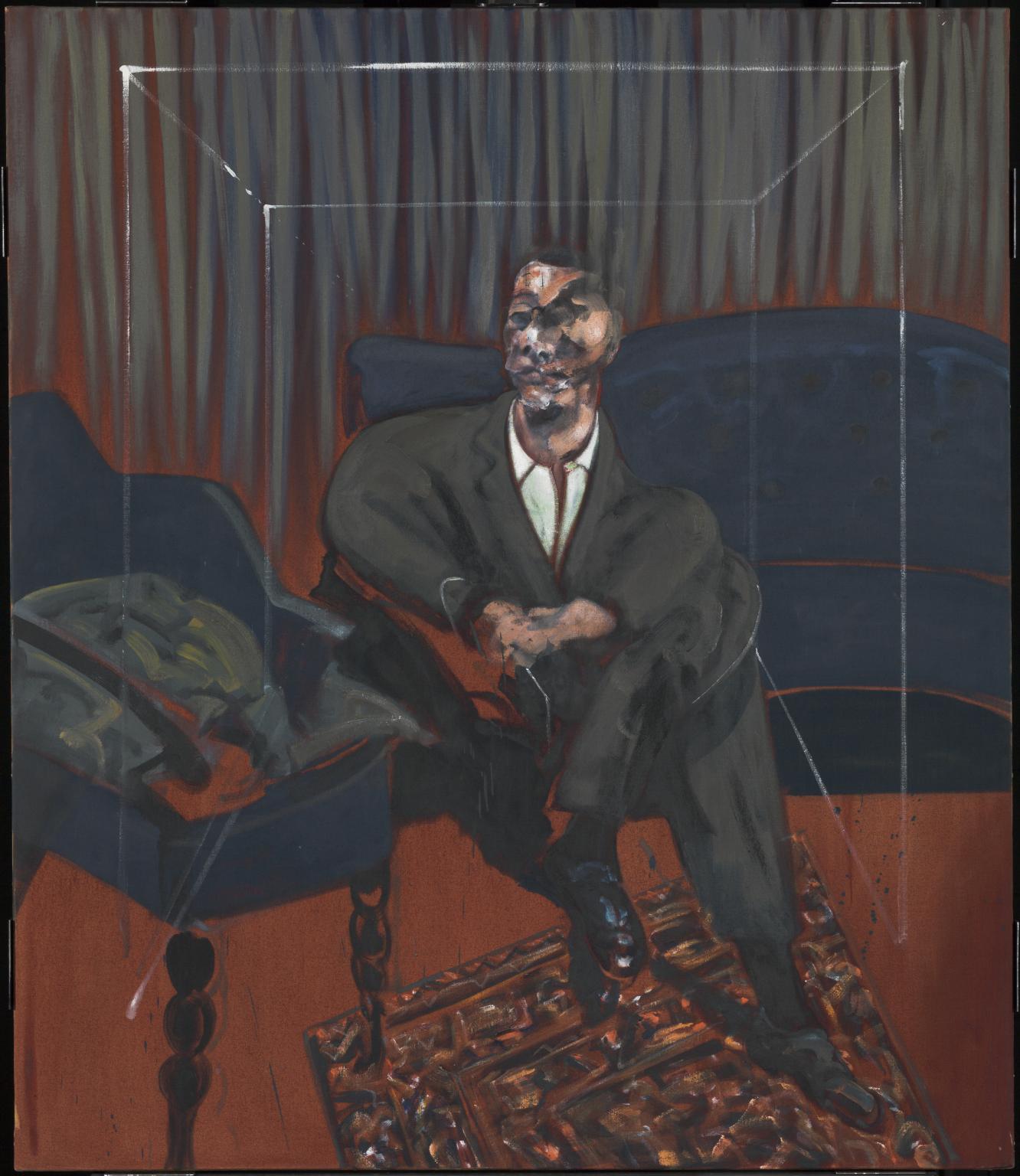 Francis Bacon

,

Seated Figure

1961

Bacon's portraits are explorations of the human condition as much as they are character studies, particularly in works such as Seated Figure, in which the identity of the sitter is not disclosed. They also represent a complex exploration of pictorial space: the figure is simultaneously posed among some elegant items of furniture and confined within a box-like frame. This device, which was one of Bacon's trademarks, underlines the sense of isolation as well as generating a claustrophobic psychological intensity.

Gallery label, July 2012
7/12
highlights in Modern Conversations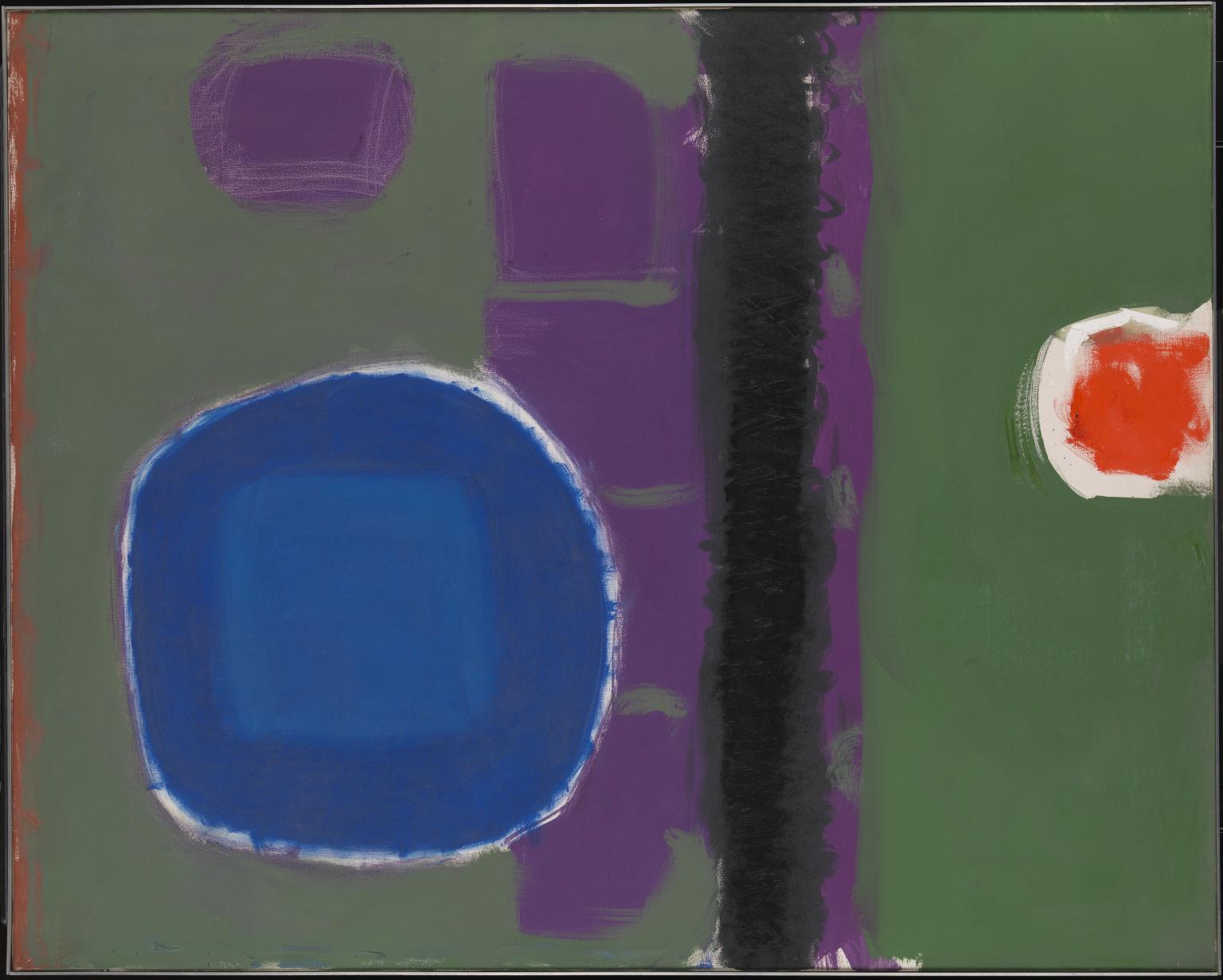 Patrick Heron

,

Green and Purple Painting with Blue Disc : May 1960

1960

In this work, an irregular blue disc hovers in front of a field of green and purple, seeming to expand and contract within the flat picture plane. Even when he eliminated recognisable subject matter, Heron's abstractions stemmed from his observations of the visual world. He denied that he consciously painted 'landscapes', but affirmed: 'the enormously powerful rhythmic energies of the granite outcrops beneath my feet transmit certain rhythms straight up through the soles of my shoes every minute of the day.'

Gallery label, May 2007
8/12
highlights in Modern Conversations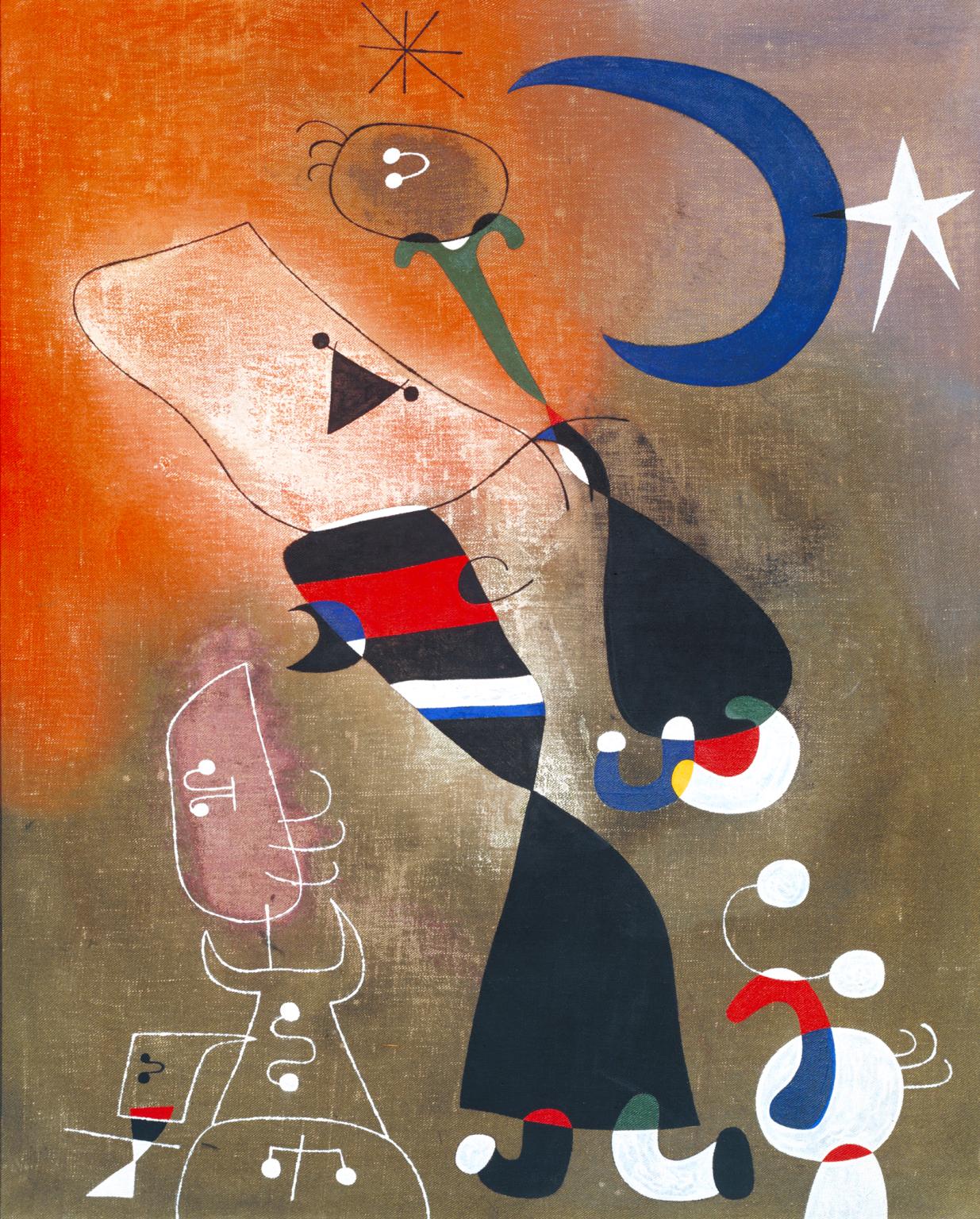 Joan Miró

,

Women and Bird in the Moonlight

1949

This work belongs to a series of paintings that Miró made in 1949–50 in Majorca.
Miró's use of simple shapes and bright colours constitutes a highly personal visual language, often charged with symbolic meaning. In this case, the women and bird of the title are easily identifiable under the moon and stars. This imagery suggests a harmonious and elemental relationship between man and nature, which the artist felt was threatened by modern civilisation.

Gallery label, August 2013
9/12
highlights in Modern Conversations

Ithell Colquhoun

,

Attributes of the Moon

1947
10/12
highlights in Modern Conversations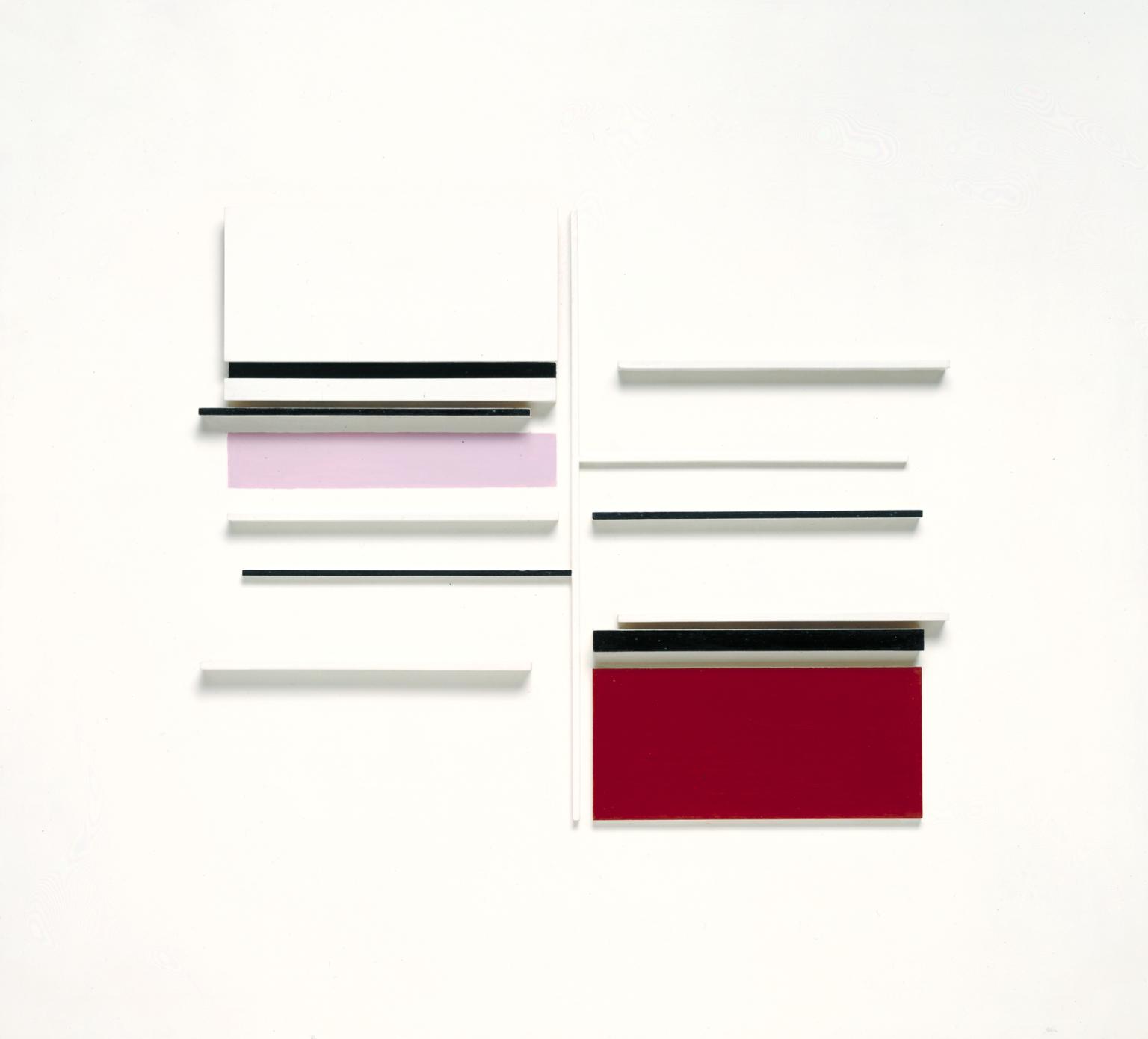 Victor Pasmore

,

Abstract in White, Black, Indian and Lilac

1957

Pasmore believed that art derived from nature, and specifically from its underlying processes and structures rather than its surface appearance. In his reliefs Pasmore brought ideas of growth and abstract harmony into three dimensions. He rejected tilted elements because they were not organic developments of the rectangles in the way that horizontals and verticals are. He added: Geometry, though subject to the quoi of personal judgment, is a guide to the organic process.

Gallery label, August 2004
11/12
highlights in Modern Conversations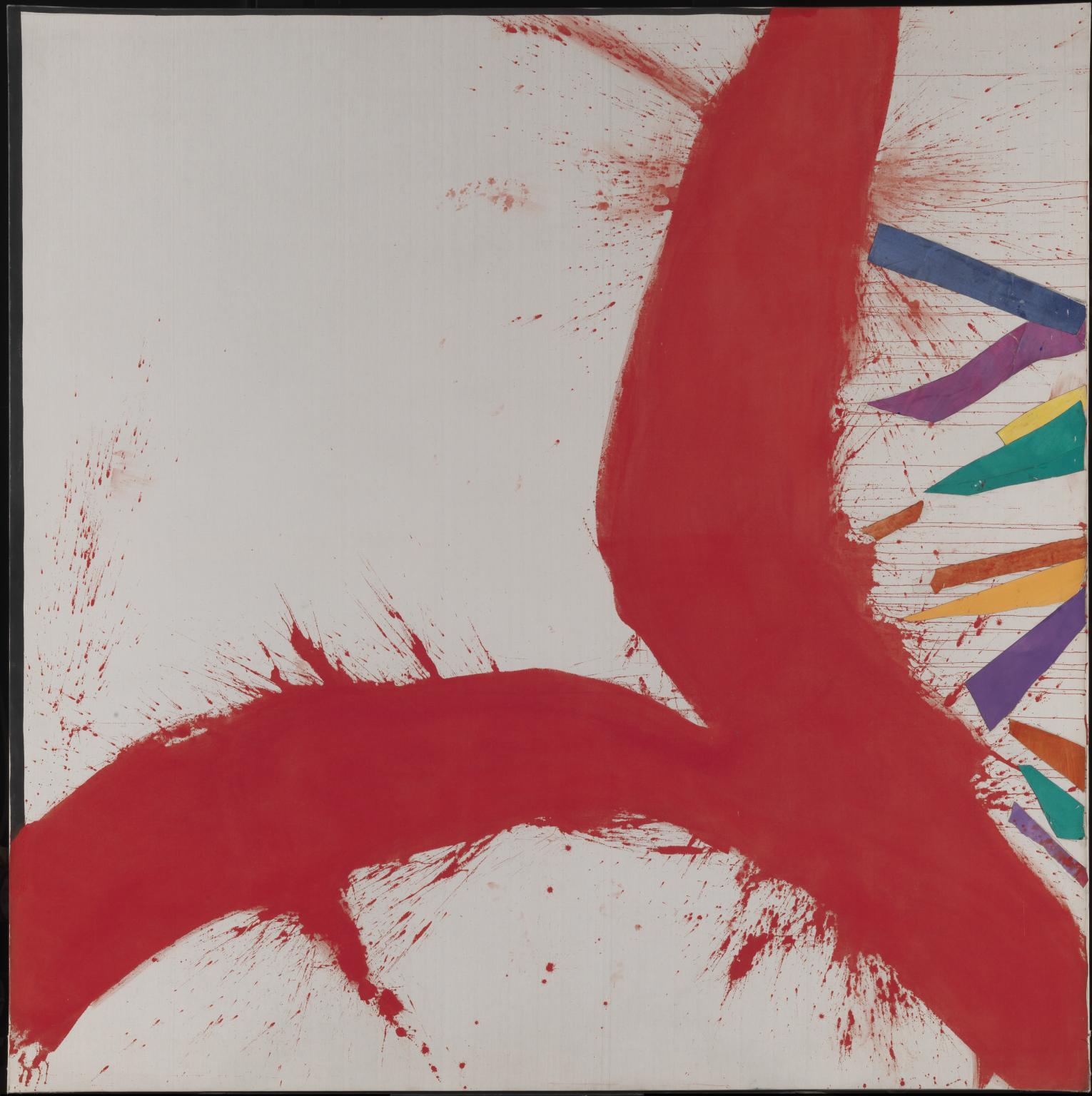 12/12
highlights in Modern Conversations
Highlights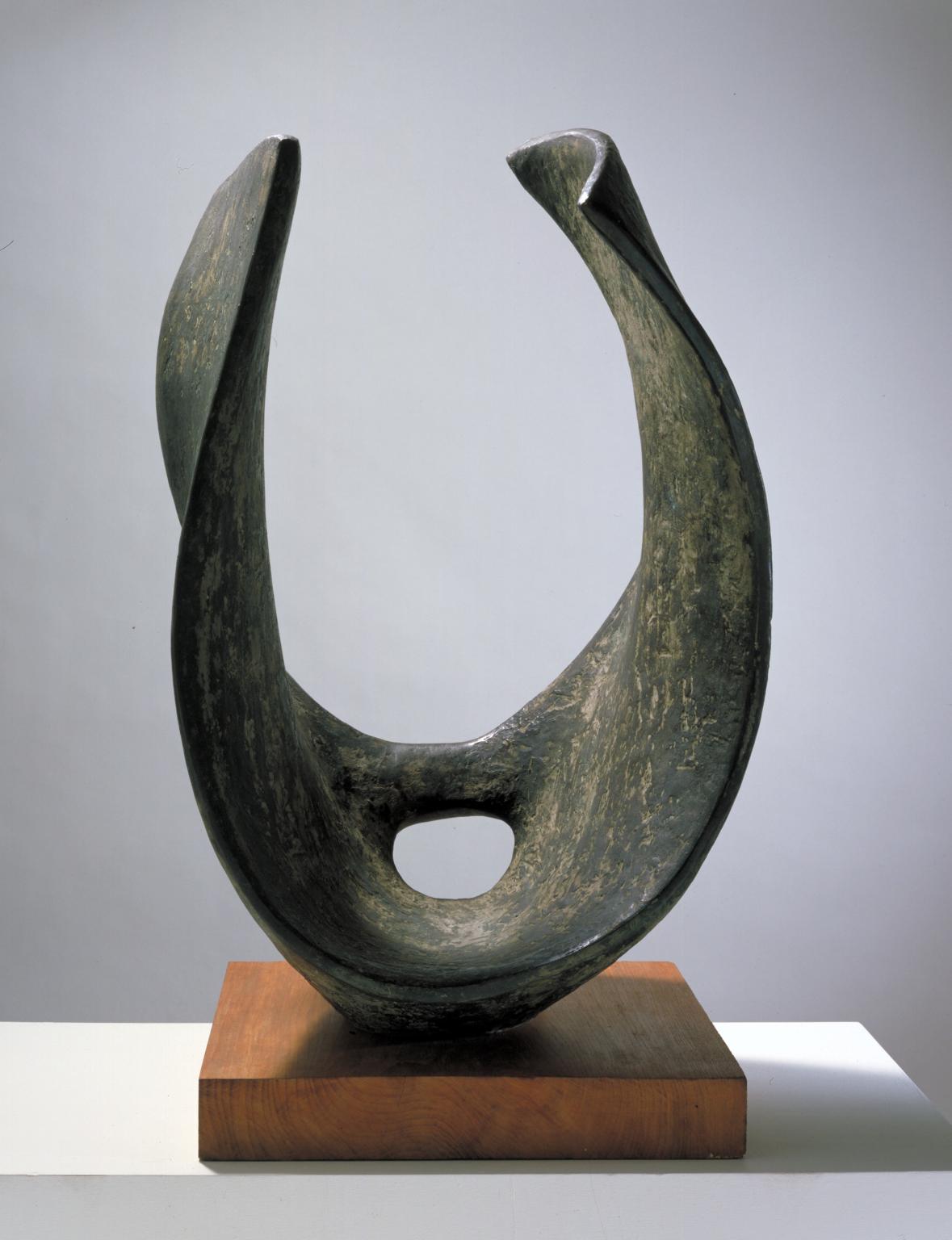 Dame Barbara Hepworth
Curved Form (Trevalgan)
1956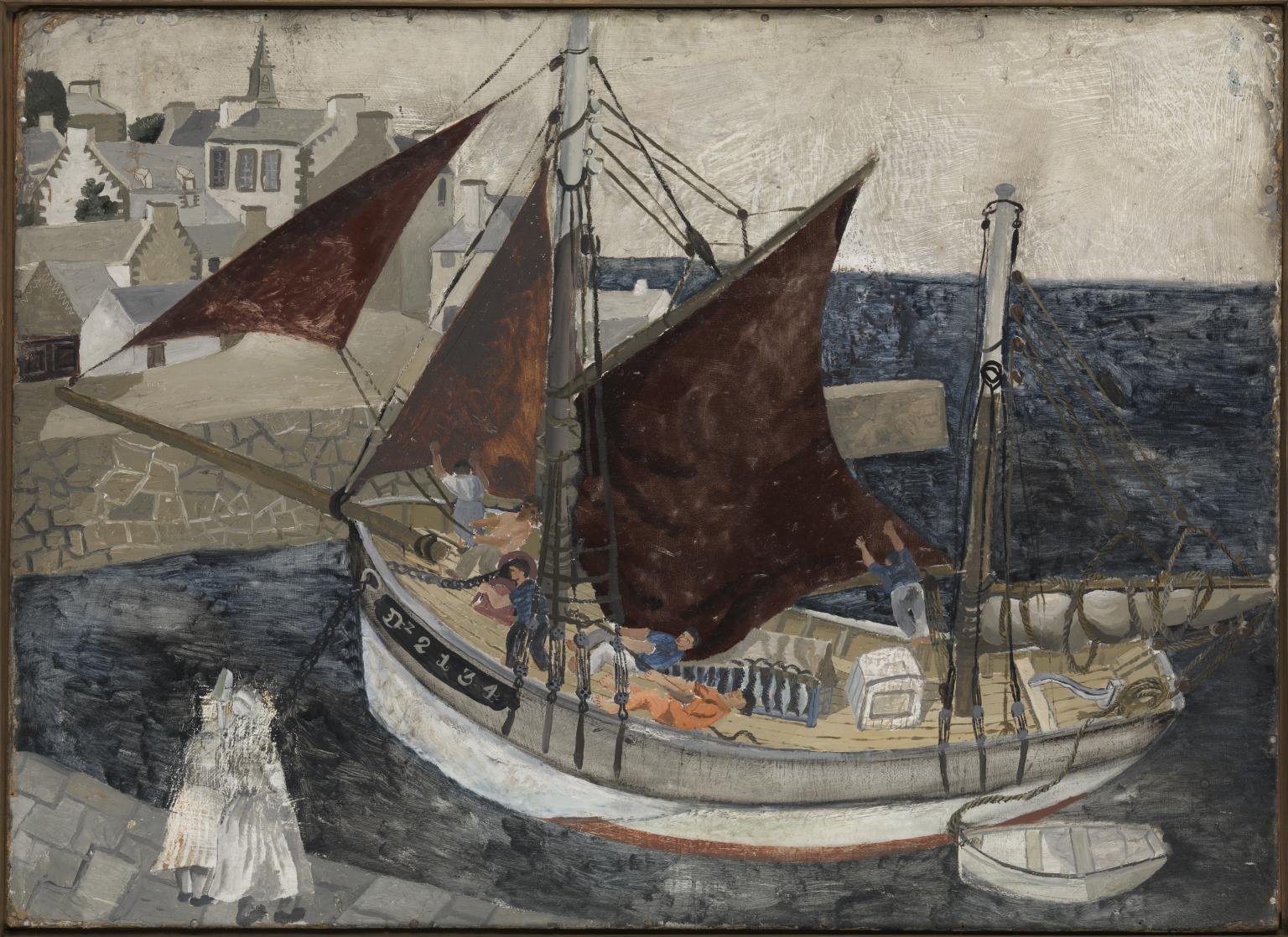 Christopher Wood
Boat in Harbour, Brittany
1929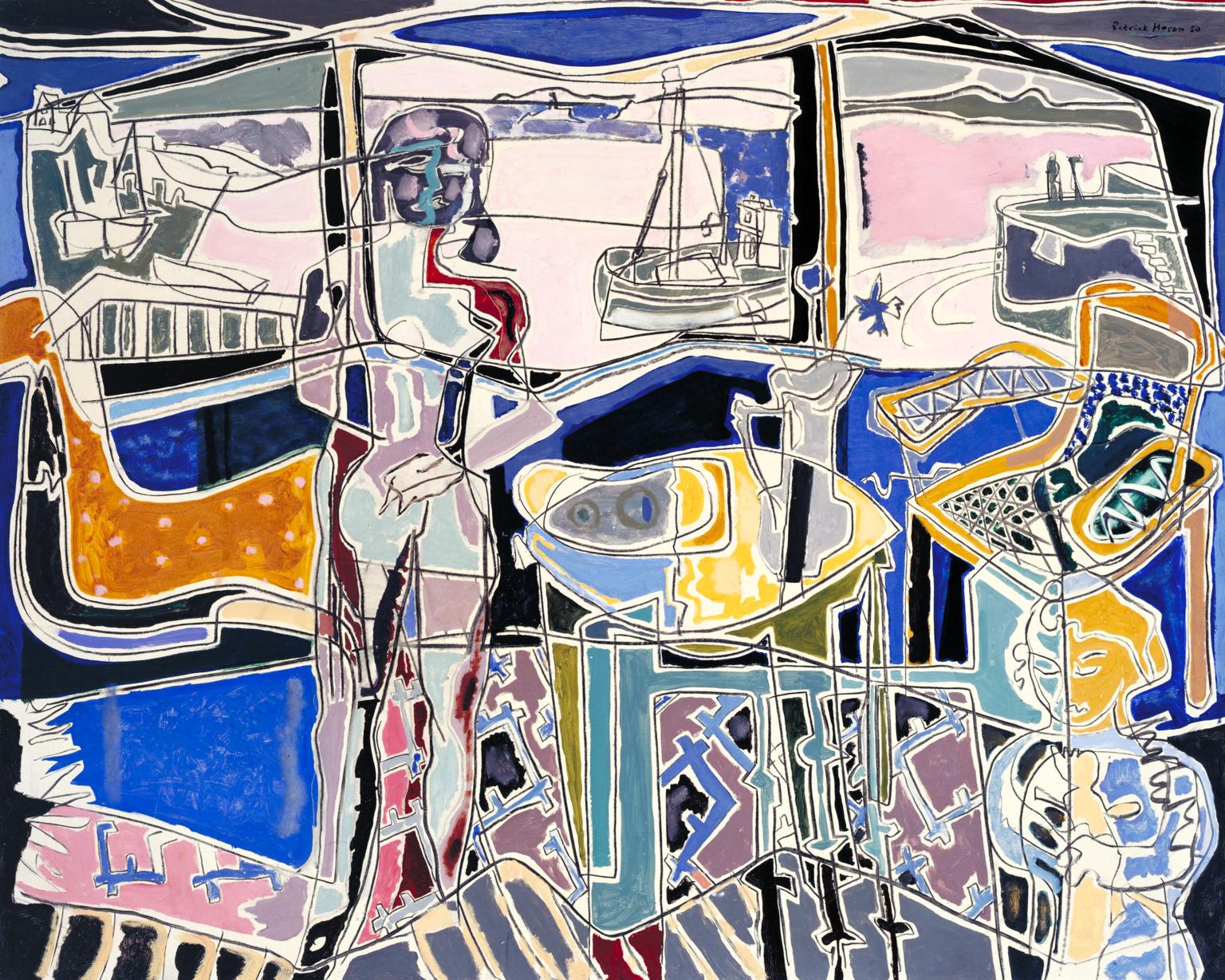 Patrick Heron
Harbour Window with Two Figures : St Ives : July 1950
1950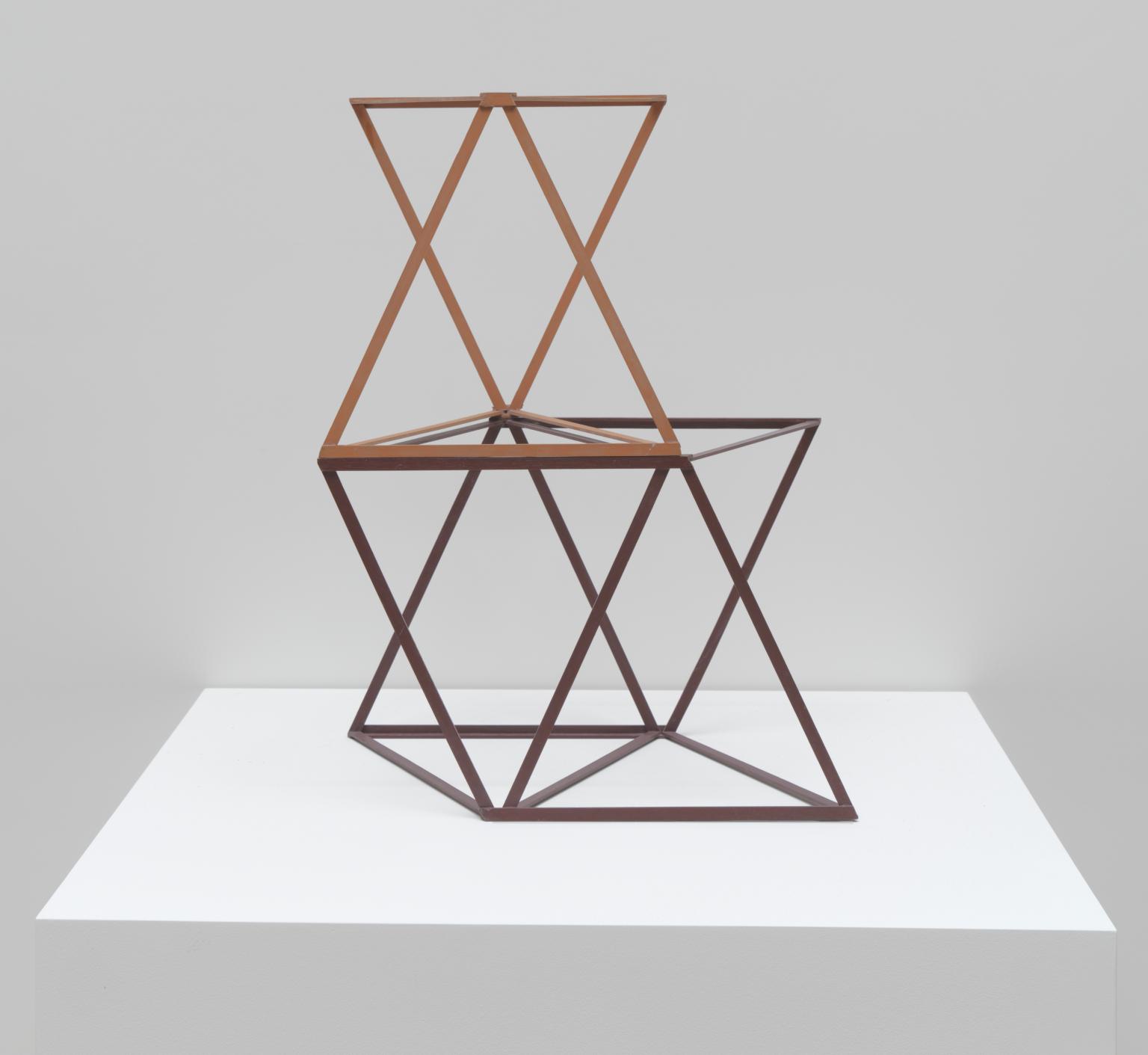 Rasheed Araeen
Lovers
1968
You've viewed 4/12 highlights
You've viewed 12/12 highlights