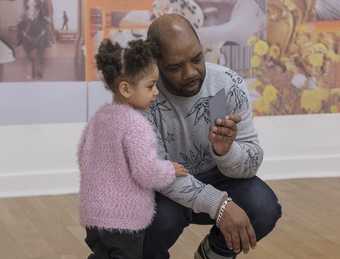 Take a deep dive into Caribbean culture and its impact on Britain with Tate Britain's latest exhibition Life Between Islands: Caribbean-British Art 1950 - Now. Featuring over 40 artists, the show explores the importance of migration and communities in transforming British society. Here's our top five artworks to explore with your family.
What to expect when you visit
We welcome all families to Tate Britain and the Life Between Islands: Caribbean-British Art 1950s - Now exhibition. We have Visitor Engagement Assistants ready to help you and direct you to baby change facilities, the café and accessible toilets. We encourage visitors to drop their pushchairs off in the cloakroom before exploring the exhibition. Ear defenders can be borrowed from the Information desks.
Additional self-guided gallery resources can be found here, along with a map of the building
There is special mono-frequency lighting (that make the viewer think they're only seeing certain colours) in some of the lifts as you go up to the exhibition.
Find out more about accessibility at Tate Britain.
1. EXPLORE THE SHORE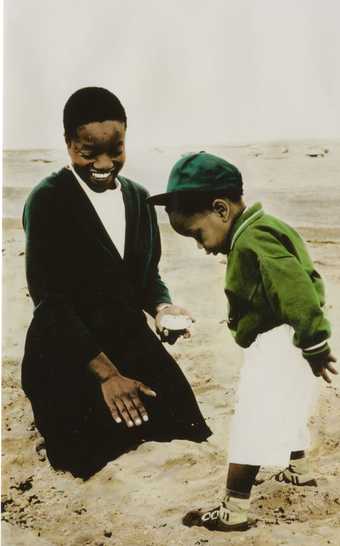 In Oceans Apart, Ingrid Pollard uses a place – the beach - to explore the idea of arrivals and departures. When we move, we bring with us our memories and past experiences, but also get to try out new things. The woman and child look like they are discovering something together, what do you think they've found?
2. LISTEN TO ART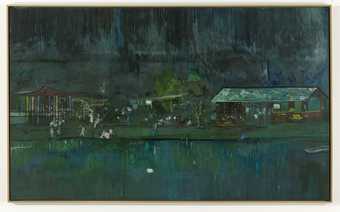 Art doesn't need to only be about looking - sometimes it's about listening too! This painting by Peter Doig is called Music of the Future. He made it when he moved back to Trinidad after years of living abroad. If you could make some music for the future, what would it sound like?
3. CHASE THE SUN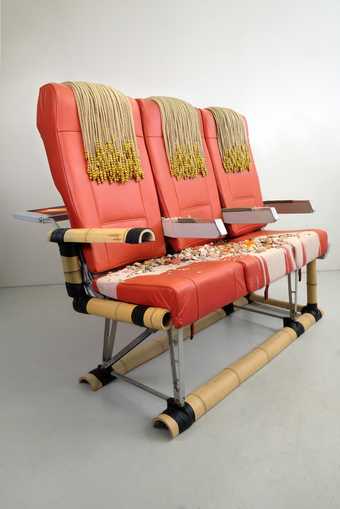 Take a journey far away with Blue Curry's Sun Chasers. These airplane seats are calling out for an adventure – where would you travel if you had the chance? The artist uses materials like bamboo, seashells and hair to show how objects can connect us to different places.
4. RESIST (JOYFULLY)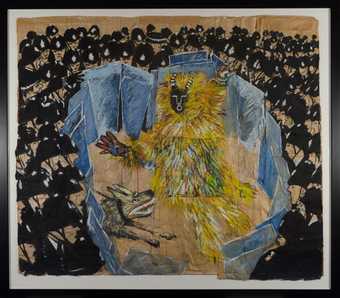 The exhibition highlights some of the struggles Caribbean communities have faced in making Britain their home. In Spirit of the Carnival, a vibrant performer at London's Notting Hill Carnival is surrounded by police, but keeps dancing. It shows us how creativity can help people fight against being silenced by others, and keep culture alive.
5. MIX HISTORY AND MYTH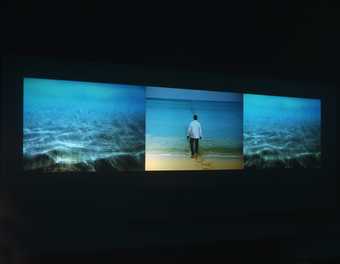 In his film Paradise Omeros, Isaac Julien mixes fantasy and fact to help us ask questions about our cultural identities. He explores 'Creole-ness', a name for mixed Caribbean and European heritage. What stories or languages have been passed down to you? After your visit, why not share them with a friend or family member!
Visit Life Between Islands: Caribbean - British Art 1950s - Now until 3 April 2022