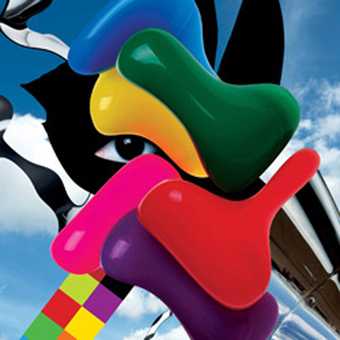 Established in 1998, Liverpool Biennial is the UK's largest festival of contemporary visual art, and it contributed significantly to the award of the title European Capital of Culture 2008 to the city of Liverpool. This is the fifth Liverpool Biennial International exhibition. MADE UP is an exploration of the power of the artistic imagination and will involve galleries from across Liverpool as well as many new commissions in surprising places.
At Tate Liverpool we present new work from some of the most exciting artists from around the world. The artists take historical or everyday happenings as their starting point and through the creative process we are taken on a journey towards the unreal that will leave you questioning what is MADE UP and what is reality.
The artists respond to the theme of MADE UP in different ways which will give the exhibition a hugely rich variety of work ranging from the playful, magical and spectacular to dark, restrained and reflective.
Truth or lie; real or unreal; fact or embellishment. Suspend your preconceptions, take a leap of imagination and decide for yourself.
For details of all of the galleries and artists involved, visit the Liverpool Biennial International Festival website.