For two days only, in collaboration with dancer and choreographer Boris Charmatz, around 90 dancers and choreographers will take over the gallery spaces and the iconic Turbine Hall.
See key works by Charmatz and his collaborators, get involved in a debate about what a dance museum could be and join in as contemporary dancers turn the Turbine Hall into a dance floor for everyone.
As Tate Modern becomes Musée de la danse temporarily, the project conjures a vision of how art might be presented and encountered differently in the future museum.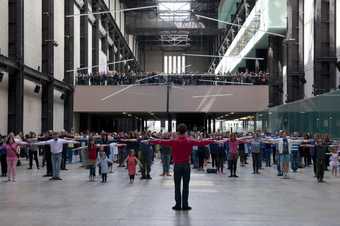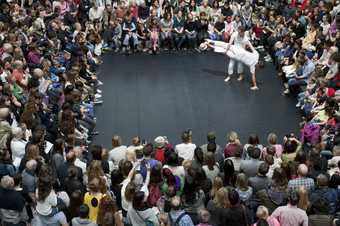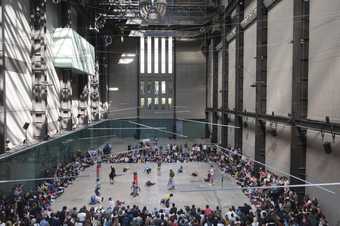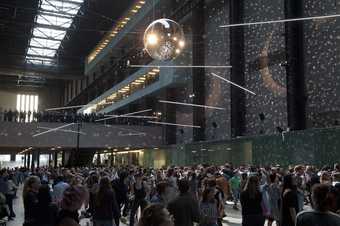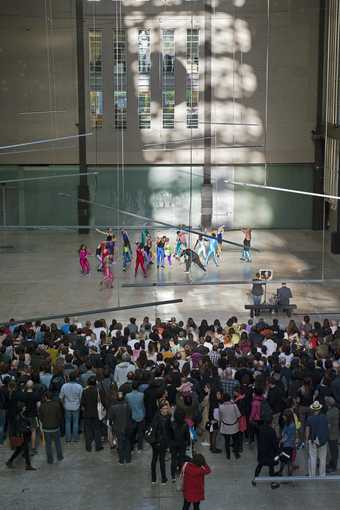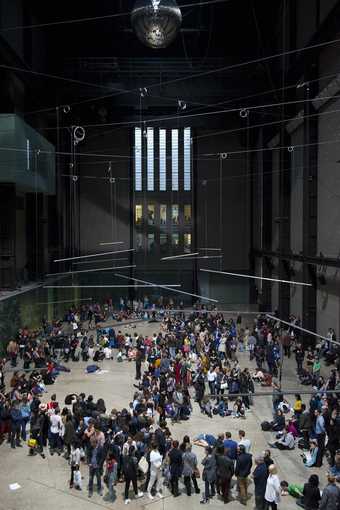 See the full programme
About the artist
Originally trained at the Paris Opera Ballet, Boris Charmatz has been challenging preconceived notions of dance for over twenty years. In 2009, Charmatz became director of the Centre chorégraphique national de Rennes et de Bretagne in France, which he renamed Musée de la danse (a dancing museum). His concept of a museum as the framing device for dance (the most ephemeral of cultural forms) redefines the very notions of museum and collection.
Musée de la danse in London
Tate Modern and Sadler's Wells present Musée de la danse in London, a major new focus on the work of French choreographer, dancer and agitateur Boris Charmatz. Following Charmatz's thought provoking piece enfant in 2014, Sadler's Wells presents the London premiere of his works Aatt enen tionon and manger, as well as the UK premiere of Partita 2, a work by Anne Teresa De Keersmaeker, performed by De Keersmaeker, Boris Charmatz and the violinist Amandine Beyer.
With additional support from Catherine Petitgas and Institut français