Constantin Brancusi (1876-1957) was one of the founding figures of modern sculpture and one of the most original artists of the twentieth-century. His groundbreaking carvings introduced abstraction and primitivism into sculpture for the first time, and were as important as Picasso's paintings to the development of modern art.
This exhibition, sponsored by Aviva plc, will bring together more than thirty of Brancusi's sculptures and, remarkably, will be the first major exhibition in the UK dedicated to his works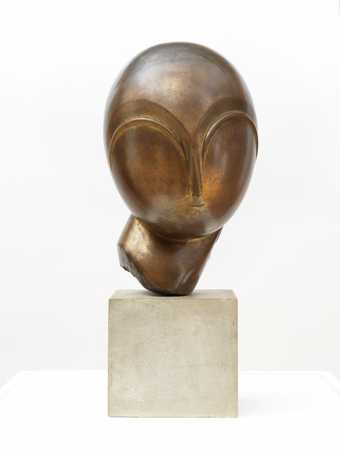 Brancusi's serenely simplified sculptures are widely acknowledged as icons of modernism. His choice of materials including marble and limestone, bronze and wood, and his individual expression through carving, established him as a leading avant-garde artist. He was a close friend of both Amedeo Modigliani and Marcel Duchamp, and his work has inspired sculptors from Barbara Hepworth to Carl Andre and Donald Judd.
Brancusi was born in Romania in 1876 and studied in Bucharest. In 1904 he moved to Paris, where he was to spend more than fifty years and where, from the mid 1920s, he established his studio as the calm backdrop to his work. He was encouraged by Auguste Rodin but, from 1907, he began a process of simplifying his figures to the point of abstraction. Forms of great purity and balance resulted from this refinement.
This exhibition will capture the essential character of Brancusi's sculpture. It will be highly selective in nature, with an acute awareness of the artist's choice of materials, themes and series. The majority of the works will be in stone and marble. They include The Kiss 1907-8, the groundbreaking work in which Brancusi first achieved a balance between recognisable bodies and the integrity of the stone block in which they are carved. A group of sculptures of single heads will show the reduction of incidental detail that culminates in the simple ovoid, The Beginning of the World 1920.
There will also be strong groups of Brancusi's independent wooden works and his individually finished bronzes that introduce strands within his practice relating to direct carving, abstraction and responses to other - especially African and Romanian - cultures. These include Tate's polished bronze Maiastra 1912, the second of Brancusi's Birds, one of his most important and characteristic themes. Over the next thirty years, his subsequent sculptures of birds grow progressively more vertical and capture a transcendental sense of aspiration.
The selection has been conceived by Carmen Giménez, Curator of Twentieth Century Art at the Solomon R. Guggenheim Museum, and developed with Tate curator, Matthew Gale. The exhibition is accompanied by a fully illustrated catalogue published by Tate Publishing, (144pp, pb £19.99) with contributions from the curators, and Brancusi scholars Sanda Miller, Alexandra Parigoris and Jon Wood.