Remote control your adult, invent your own giant live art sports, stage a protest and build what-happens-next machines.
Come along to Fierce Play and get involved with a super-sized version of Playing Up, the game for kids and adults to play together inspired by performance and live art.
Everyone is welcome, but adults must be accompanied by a child!
Kids are explorers of the everyday. For them to light a match can be something extraordinary that needs focus and time and creates an experience. The same is true for everyone who practices live art and for us, kids are perfect accomplices.
Sibylle Peters, Theatre of Research
While you're here, play the special edition Fierce Play game card and visit the performance artwork it's inspired by.
When you're not Playing Up, take part in a Long Table chat with anyone and everyone who wants to join in, enjoy the sounds of Fierce Play Radio and relax in our Welcome Area.
Fierce Play is an intergenerational event - have at least one person over the age of 16 and at least one under the age of 16 in your group and you're in!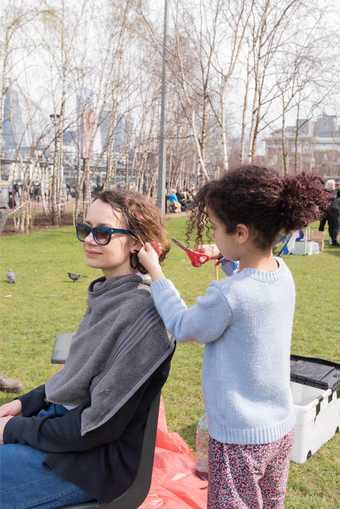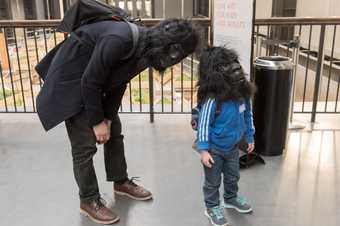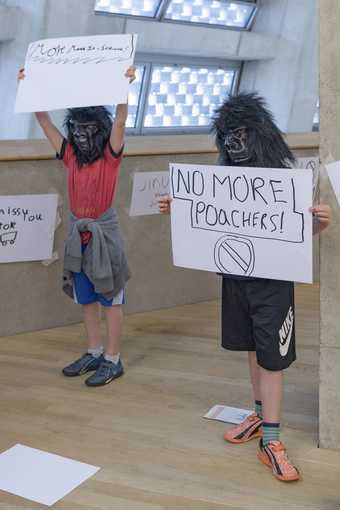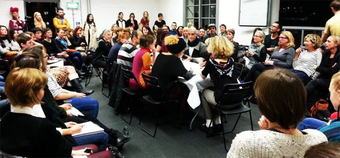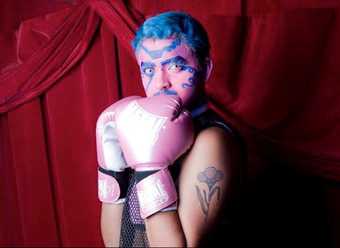 Playing Up is devised by Sibylle Peters and published and produced by Theatre of Research, Live Art Development Agency and Tate Early Years and Family Programme.

The Long Table is a dinner party structured by etiquette, where conversation is the only course, devised by Lois Weaver and produced by Split Britches.
Fierce Play Radio is hosted by Krishna Istha.