The Turbine Hall has hosted some of the world's most memorable and acclaimed works of contemporary art. And the way artists have interpreted this vast industrial space has revolutionised public perceptions of contemporary art in the twenty-first century.
The Turbine Hall has a vast and dramatic entrance area with ramped access, as well as display space for large-scale sculptural projects and site-specific installation art. Running parallel to the Turbine Hall is the Natalie Bell Building, home to the galleries and various viewing pointings looking into the hall. On the opposite side of the building, the newly developed Blavatnik Building also houses galleries and dramatic architectural features.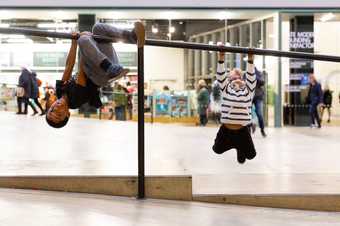 A space for artist commissions
Louise Bourgeois created the first Turbine Hall commission, I Do, I Undo, I Redo, which was exhibited from 12 May – 26 November 2000. Consisting of three steel towers – each some 9 metres (30 ft) high –visitors could climb the staircases to the platforms, which Bourgeois envisaged would become stages for intimate and revelatory encounters between strangers and friends alike. Maman – a monumental steel spider – was made for the opening of Tate Modern as part of this commission. The sculpture was installed on the bridge, overlooking the three tall steel towers.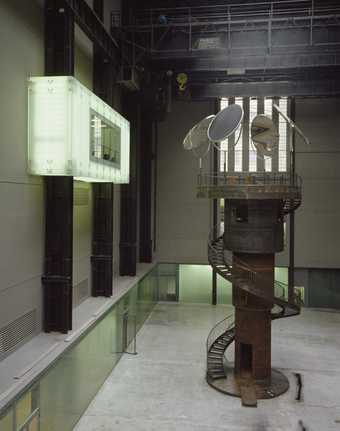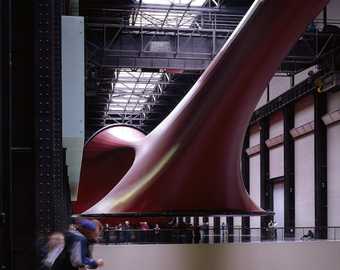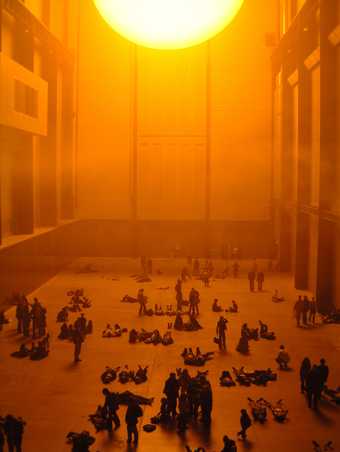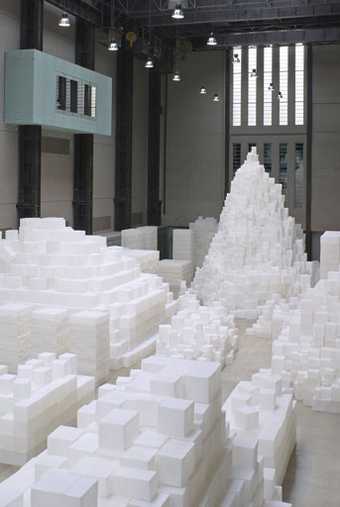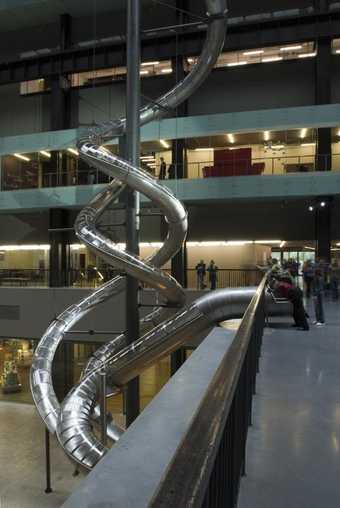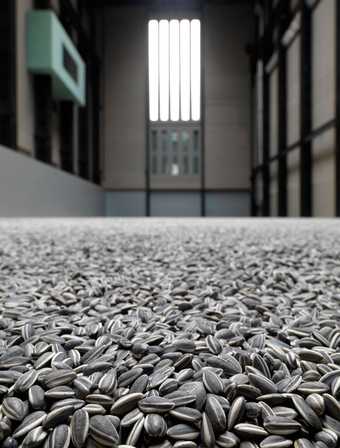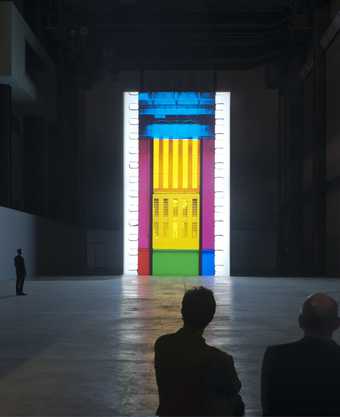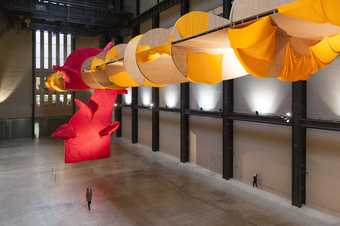 The Turbine Hall in numbers
Height from ground level: 26m (85ft).
Size of area where works of art can be shown: 3,300 m2 (35,520 sq ft).
Length: 155m (500 ft), width: 23 m (75 ft), height: 35 m (115 ft).
Roof light consists of 524 glass panes.
Total area of basements under Turbine Hall, boiler house and sub-station: approx 1.1 hectares (2.75 acres), with an average depth: 8.5 m (28 ft).
Since opening in 2000 over 60 million visitors have experienced the Turbine Hall.