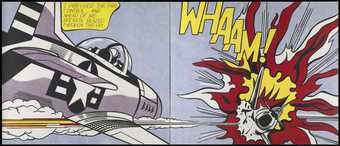 Tate Modern is proud to present a retrospective of one of the great American pop art artists of the twentieth century.
Lichtenstein: A Retrospective is the first full-scale retrospective of this important artist in over twenty years. Co-organised by The Art Institute of Chicago and Tate Modern, this momentous show brings together 125 of his most definitive paintings and sculptures and reassesses his enduring legacy.
Roy Lichtenstein is renowned for his works based on comic strips and advertising imagery, coloured with his signature hand-painted Benday dots. The exhibition showcases such key paintings as Look Mickey 1961 lent from the National Gallery Art, Washington and his monumental Artist's Studio series of 1973–4. Other noteworthy highlights include Whaam! 1963 – a signature work in Tate's collection – and Drowning Girl 1963 on loan from the Museum of Modern Art, New York.
The artist's rich and expansive practice is represented by a wide range of materials, including paintings on Rowlux and steel, as well sculptures in ceramic and brass and a selection of previously unseen drawings, collages and works on paper.
Room after room pays tribute to his extraordinary oeuvre, celebrating the visual power and intellectual rigour of Roy Lichtenstein's work. 
...at its best Lichtenstein's work is sensational – his style may be controlled but the effect is vivid and seductive. ****
Ben Luke, The Evening Standard
Lichtenstein's cool, dry wit retains its overtly uncomplicated eye-catching strength. But now the curators set out determinedly to show us something more.
Rachel Campbell-Johnston, The Times
Profound or simply effective, Lichtenstein knew how to make a canvas leap out at you. ****
Adrian Hamilton, The Independent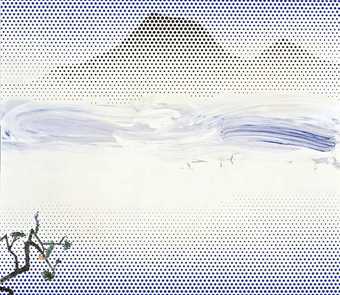 Let us know what you think
@Tate Genuinely cannot wait for the #Lichtenstein exhibition starting in Feb. Will be first through the door!

Very excited about this Roy Lichtenstein exhibition coming to London in February. A true hero.