1. He constantly changed his painting style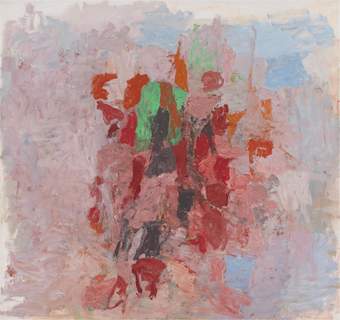 As an artist, Philip Guston didn't typically stick to a single painting style over his career. He constantly pushed himself to evolve in new and different directions. Moving between surrealism, abstraction and figuration, he developed his best-known style in the late 1960s and 1970s creating images of strange figures, piles of shoes, light bulbs, cigarettes and clocks.
Guston painted these often mysterious items many times, inspired by his time in his studio, life and childhood.