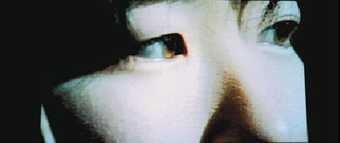 Time Zones is the first major exhibition at Tate Modern devoted exclusively to film and video. It brings together works by ten international artists, made in locations as various as Turkey, Albania, Japan, Indonesia, Mexico, China, Israel, Thailand, and Germany.
While film and video are often used as a vehicle for narrative, in which the passage of time allows a sequence of events to unfold, these artists are not storytellers in the traditional manner. Instead, they view the passing of time as a subject in itself.
Using a range of techniques they solicit our gaze, asking us to consider the telling detail in a scene that might otherwise be consumed in a momentary glance. In doing so, they juxtapose different temporal registers such as past and present, tradition and modernity; and at the same time present a view of the political and economic timeframe of the country in which the film was shot.
In a live web-cam projection of a medieval monastery at Comburg in Germany, Wolfgang Staehle sets the slow rituals of a monastic institution against the fast pace of present-day communications technology. Nature as a cyclical measure of time is explored in films by Francis Alÿs and Anri Sala that mark the sun's passing, and by Fiona Tan's video of a monsoon downpour. Bojan Sarcevic measures time through the pace of his stride as he strolls through the back streets of Bangkok; while Fikret Atay and Yang Fudong highlight the co-existence of ancient traditions alongside contemporary ways of life, drawing attention to the cultural discord that comes with rapid social change. For Yael Bartana filming in Israel, and Jeroen de Rijke and Willem de Rooij in Indonesia, years of political history are condensed within a single scene.
Together, the works in this exhibition acknowledge the simultaneity of times past, present and future that can be traced in a society at any one moment, and argue for a more complex appreciation of the standpoints from which we see the present.
Time Zones is curated by Jessica Morgan, Curator, Tate Modern and Gregor Muir, Kramlich Curator of Contemporary Art, Tate.